Kate Chastain is a reality TV personality, author and podcaster. She was born on 2 January 1983 in Melbourne Beach, Brevard County, Florida, USA. She is popularly known for starring in the reality show, Below Deck which is a seven-season-long show that follows the lives of crew members on a luxurious yacht during the charting season. Chastain's yachting career began in 2007 when she worked as a third stewardess.
Chastain first featured on the show in the second season which debuted in 2014. She replaced the first Chief Stewardess on the show, Adrienne Gang. As Chief Stewardess she was solely in control of the interior of the yacht and reported to the captain, Lee Rosbach whom she became good friends with throughout her time on the show. Chastain worked well with everyone and quickly became a fan favourite for her managerial skills, sense of humour, and comical facial expressions.
Kate Chastain Was On the Show For Six Seasons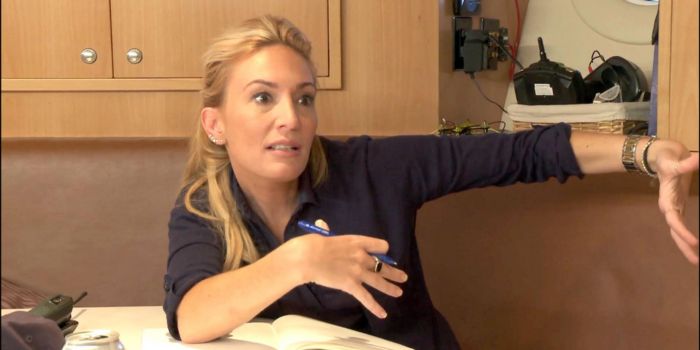 After featuring on the show for six seasons, in February 2020 she announced that she won't be returning to the show. Kate Chastain took to Instagram to make her announcement saying:
"After many months of reflection and internal discussions, I have chosen to make a transition this year in starting to carve out a progressive new land-based role. I intend to step back as a senior member of the Below Deck Family and work to become financially independent while continuing to fully support His Majesty, Andy Cohen".
The statement she made was a mimic of Prince Harry and Meghan Markle's royal exit announcement. Prior to making the announcement on her Instagram, she told Captain Lee Rosbach that she was leaving Below Deck after the show's seventh season to pursue other endeavours on land. In an interview with HollywoodLife, Rosbach revealed that he was shocked when he received the call from Chastain. But, deep down he knew it was time for her to go.
Kate Chastain Is A Single Mother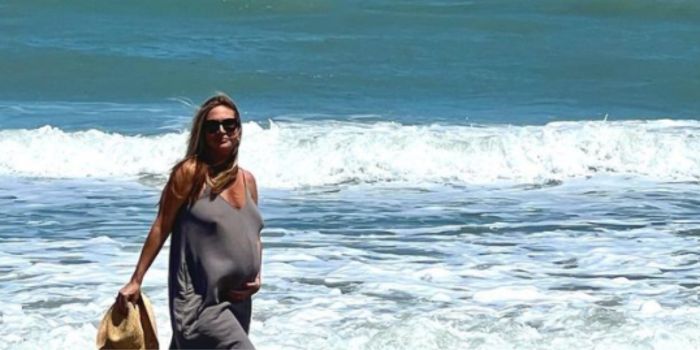 The Below Deck alum wasn't shy to reveal her pregnancy to the world. On Tuesday 13 December 2022, Kate Chastain announced her pregnancy on Instagram with a picture of her baby bump and a caption that read, "I'm already planning so many birthday theme parties for you". That same day Chastain made a surprise appearance on Watch What Happens Live with Andy Cohen where she also revealed that her baby is expected to arrive on May 8.
On the WWHL show, Kate Chastain also made it clear that she is doing her pregnancy solo and perhaps with some help, she also added that she is happy with the decision she had made. When asked about the name of the baby, she stated that she had already picked out her baby's name and told Andy Cohen the name has significance within her family. She announced the birth of her first child, Sullivan Cay a boy through Instagram with a picture of her holding the boy in her arms.
Kate Chastain Is Working On A Large Number of Projects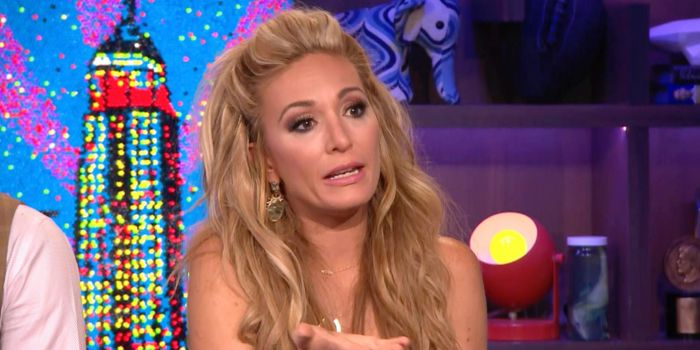 Since her exit from Below Deck, Kate Chastain has been quite busy. After she left the show, she moved from Florida to New York and started a radio series titled Unapologetically. She also founded a production company called Remotely Possible Productions.
In spite of the fact that she no longer works on Bravo's Below Deck, Chastain couldn't seem to let go of the franchise. In September 2020, she continued to appear on the network when she joined Bravo's Chat Room. On the show, she worked as the host and executive producer. Chastain also made several appearances on Below Deck Galley Talk, another show in the Below Deck franchise. Kate Chastian also owns a Florida resale store, Genesis Boutique that raises funds for an organization that provides providing shelter for homeless women and children. Most recently, she participated in the competition series The Traitors on Peacock. She also featured in Bravo's newest series Couch Talk with Captain Lee and Kate.
She Still Lives in Florida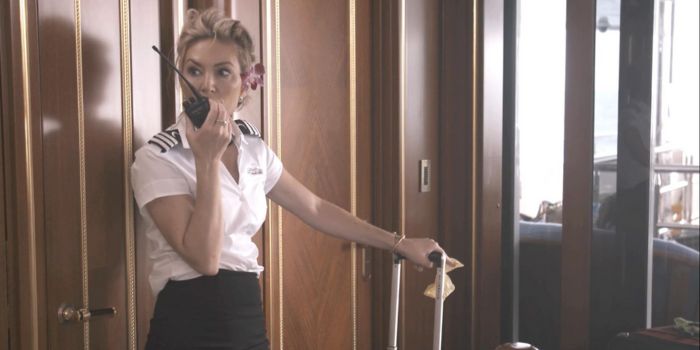 In the past few years, Kate Chastain has relocated multiple times. In March 2020, she moved into a new apartment in the West Village neighbourhood, of New York City. Just weeks after she packed her bags and went back to Florida. In January 2021, Chastain revealed on Bravo's Chat Room that she was back in New York, but in April of the same year, she returned to Florida.
The former chief stew has had some strange experiences in Florida also. She encountered what she called a bad omen, in an Instagram Story just two weeks after moving into her new house. Chastain noticed that a bird was on her balcony and it appeared to be sleeping but after some while she figured it was dead. Shortly after another bird met the same fate as the first one, she revealed in her story, "I just feel like this is not the best sign? I'm in a condo building. All the units around me, up, down, left, right, they've got windows too." But after much moving around, Kate Chastain shared a picture from her new living room on Twitter. She shared the same building with fellow Below Deck alum Ben Robinson.
Kate Chastain Enjoys Motherhood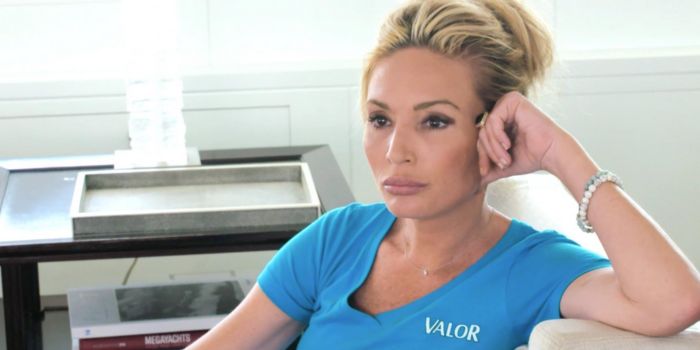 Although Chastain admitted that she'd long hoped to have a child of her own one day, she wasn't too confident it would happen as she shared in a Monday episode of Watch What Happens Live with Andy Cohen. She counted herself lucky to have a child. The former chief stewardess didn't think being a mother would compare to her many years of being a chief stew.
Following the birth of Sullivan, nearly three months later, Chastain shared an update on how she's faring as a single parent. In an interview with E! Chastain stated "I thought after being a chief stew on yachts I was like, 'Oh, being a mom, how hard could it be?" "It is so much harder than being a chief stew on yachts. It really is, but I love it."