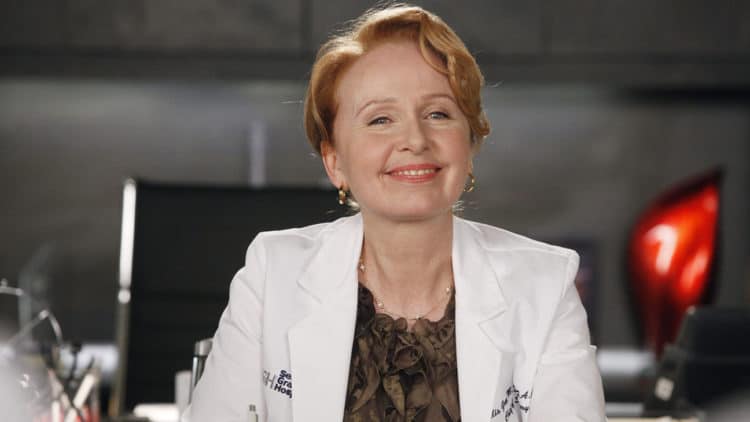 Kate Burton is the type of actress that most people would consider a legend. With almost 40 years of experience and nearly 100 on screen credits to her name, Burton has accomplished much more than many actors could even imagine. Throughout her career, she has made an impact on both the big and small screens and she has been a part of some very successful projects. Many viewers may know her for playing the role of Ellis Grey in the popular TV series, Grey's Anatomy. She also played the role of Vice President Sally Langston in another Shonda Rhimes series,. Scandal. Kate's ability to play any kind of character will help ensure that there will be many more great roles in her future. Keep reading for 10 things you didn't know about Kate Burton.
1. Both Of Her Parents Were Famous
Many people may be under the impression that Kate is from the United States, but she was actually born in Switzerland. She is the daughter of actress and nightclub owner, Sybil Christopher and legendary actor, Richard Burton. Having such well-known parents made it difficult for Kate to carve out her own path early in her career, but she managed to do exactly that.
2. She's A Professor At USC
Kate loves acting and she is also passionate about helping other people discover and sharpen their talents. Now there is a whole generation of up and coming actors who have the chance to benefit from Kate's experience and expertise. In 2017, she joined the faculty at the University of Southern California where she currently teaches Theatre Practice in Acting.
3. She Has An Ivy League Education
Kate has always loved acting, but pursuing it as a career wasn't always something she saw for herself. After high school she enrolled in Brown University where she majored in Russian studies and European history. She planned to become a diplomat after graduation but ultimately decided to give acting a try. She went on to get a master's degree in theater from Yale.
4. She Has Narrated Audiobooks
Kate is just as comfortable in front of a microphone as she is a camera. Over the years, she has narrated several audiobooks, all of which are available on Audible. Some of the books she's narrated include A Tree Grows in Brooklyn by Betty Smith and Wish You Well by David Baldacci.
5. Elizabeth Taylor Was Her Step Mother
Richard Burton was as notorious for his romantic relationships as he was for his acting. After he and Kate's mother separated, he went on to have several high profile relationships including two marriages to Elizabeth Taylor. He also married two other times. He was married to makeup artist, Sally Hay, at the time of his death.
6. She's Been On Broadway
Kate's on screen resume is nothing short of outstanding, but what makes it even more impressive is the fact that she didn't really get involved in on screen work until she was later in her career. She was actually primarily focused on theater during the early days and has appeared in several Broadway productions.
7. Her Husband Also Works In The Entertainment Industry
Some people may not realize that Kate is married because she chose not to change her last name. However, she has been married to theater director, Michael Ritchie, since 1985. The couple has two children together: Morgan and Charlotte. Some sources have reported that actress Charlotte Ritchie is Kate's daughter, but that doesn't appear to be true.
8. She's Not On Social Media
Social media has become a very popular way for celebrities to interact with their fans. However, as someone in her 60s, Kate hasn't put any emphasis on building a social media platform and her career has been doing just fine without it. As of now, she doesn't have any accounts on any of the popular social media platforms although there are some fan pages in her honor.
9. She Won An Emmy
Everybody likes to have their hard work recognized. For people in the entertainment industry that hard work typically comes in the form of awards. Kate has won a Daytime Emmy award and has also been nominated for three Primetime Emmys and three Tony Awards for her theater work.
10. She's Played Several Different Characters In The Law & Order Franchise
Kate is such a versatile actor that she's been able to return to the same show and play a completely different character. She has appeared on both Law & Order, Law& Order Criminal Intent and Law & Order SVU. During her time on Law & Order she played Sister Bettina and Erica Gardner.