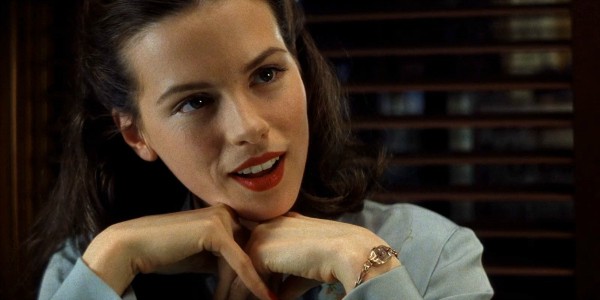 This is not Kate's first encounter with Amazon movies, and given the fact this her third go around with them, it seems she is pleased with the results and has a good relationship with Amazon. This is important for the Amazon brand as it moves to compete with Netflix for creating original content using established and well-known Hollywood actors.
"The Widow" is about a woman who is seeking to reclaim her past while moving forward after the death of her late husband. One problem is that in many ways she doesn't know who she really is, and the series travels down that path to discover unknown truths about her past. Beckinsale is said to be "perfect" for the role, and writers Jack and Harry Williams are looking forward to help Beckinsale bring their story to life. The script mingles the search with a number of surprises along the way, creating a unique dimension of suspense.
Casting Beckinsale in the lead role, the question is what makes her so "perfect" for the role? Answering this question will give us some clue as to what we can expect from the 8 part series. First, she can play the romantic role as demonstrated in Pearl Harbor playing the role of Nurse Lieutenant Evelyn Johnson next to Ben Affleck and Josh Hartnett. A part of the main character, Georgia Wells, needs to be the vulnerable woman as she reflects on her unknown past. Snow Angels, an earlier Beckinsale effort, was based on the theme of losing one's innocence in a small town should also be considered as a theme in the movie.
Not to be missed as potentially an important part of the Georgia Wells character is her Alice in Wonderland innocence which has the character setting perceptions of the world and then becomes frustrated when reality challenges those perceptions. Beckinsale has a specific set of acting talents when she played Alice in Alice Through the Looking Glass back in 1998.
Of course there is her epic Underworld character, Selene, who is a hunter. This underlying theme of a woman who is hunting to discover both her past and her future fits in very well with Beckinsale's proven talents. Though cast as a vampire in Underworld it is safe to say she can pull back her fangs and hone those hunting skills in a more personal and productive way.
Last, but not least, is her accepted persona as an action hero. One has to think that at the end of the day, The Widow will have found her way through the maze of her past, but not before having to confront characters from her past and unknown danger in the future during her quest. There is no doubt Beckinsale can fill those shoes.
As a matter of movie history, Julia Roberts was described as the "perfect" actress to be cast as Erin Brockovich in the movie of the same name. Many consider it to be her greatest movie. Though we will wait to see, describing Kate Beckinsale as "perfect" in The Widow can only be an omen of good things to come.
Tell us what's wrong with this post? How could we improve it? :)
Let us improve this post!