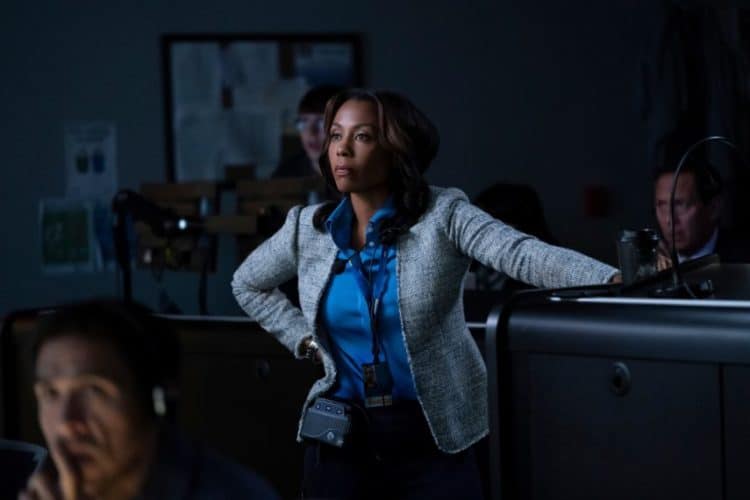 Karen Pittman has the type of talent that people don't get to see often. Over the course of her acting career, she has consistently shown that she is always willing to rise to the occasion. No matter what kind of project she's working on, you can bet that she's always going to put on a memorable show. Most people will recognize her best from shows like Luke Cage and The Morning Show. Fans will also be excited to know that she will play a significant role in the upcoming Sex and The City spin-off, And Just Like That… The role has the potential to take her career to the next level, and people are looking forward to seeing what she does. Keep reading for 10 things you didn't know about Karen Pittman.
1. She Has Southern Roots
Karen was born in Mississippi but was raised primarily in the Nashville, TN area. Her southern roots have played a big role in who she is as a person and performer. Somewhat surprisingly, Karen doesn't come from a family with any connection to the arts. Both of her parents were teachers.
2. She Studied At NYU
There's no doubt that natural talent is something that Karen has plenty of, but she has also put in a lot of time and energy into making the most of her abilities. She attended Northwestern University where she earned a Bachelor of Arts in voice and opera. She then went on to study at New York University where she received a master's degree.
3. She's Been On Broadway
Karen's on-screen work is what most people know her for, but like many other formally trained actresses she has also spent some time on the stage. Most notably, she played Jory in the Broadway production of Disgraced. The play won a Pulitzer Prize and was nominated for a Tony Award.
4. She's A Proud Mom
The world may see Karen as an actress, but at home, she's simply mom. During an interview with Daily Actor, Karen said, " I'm a single mom now and it's probably been the most exhilarating ride of my life, being an actor and figuring out how to juggle it and make it work. I'm having a great time."
5. She's A Knicks Fan
Even though Karen isn't from New York City, she has lived there for several years. As a result, she has become a fan of the city's teams, and she especially loves the Knicks. Unfortunately for her and the rest of the Knicks fans out there, the team hasn't won a championship in nearly 50 years.
6. She Likes To Read
Karen has made her living by helping people tell stories, but sometimes she also likes to enjoy them. When she gets free time — which probably isn't very often these days — she loves to spend it curled up with a good book. The feeling of getting lost in a great story is something that never gets old.
7. She's Spoken Out Against Racism
Karen isn't the type of actress who's willing to bite her tongue to make other people comfortable. She has been very serious about using her platform to shed light on the issues that are close to her heart. She has spoken out against racism and other forms of prejudice and she also isn't shy about making her political stance known.
8. She Got Her Start Working In The Music Industry
Karen's journey towards becoming a professional actress looks a little different than many of her contemporaries. Instead of spending her life wanting to become an actress, her original goal was to become a singer. After getting her bachelor's degree, she began a singing career in Chicago and eventually moved to New York City and continued singing there. Eventually, however, she decided it was time for a change.
9. She's Been In Two Law And Order Series
At this point in her career, Karen has nearly 40 acting credits on her resume. Over the years, she's gotten the opportunity to work on some very popular shows including Law and Order and Law and Order: Special Victims Unit. She appeared in one episode of each show in 2009 and 2010 respectively.
10. She Almost Gave Up On Acting
The road hasn't always been easy for Karen, and there were times where she didn't think she could keep going. While talking to The Interval NY, Karen said, "A few years ago, right before I did Disgraced, I had a very low point where I thought, "You have got to go make some money. You can't do this acting thing. This is stupid. You can't do this." Then I had a heart to heart with my sister and it was like, "You're going to act or you're not. S**t or get off the pot."
Tell us what's wrong with this post? How could we improve it? :)
Let us improve this post!