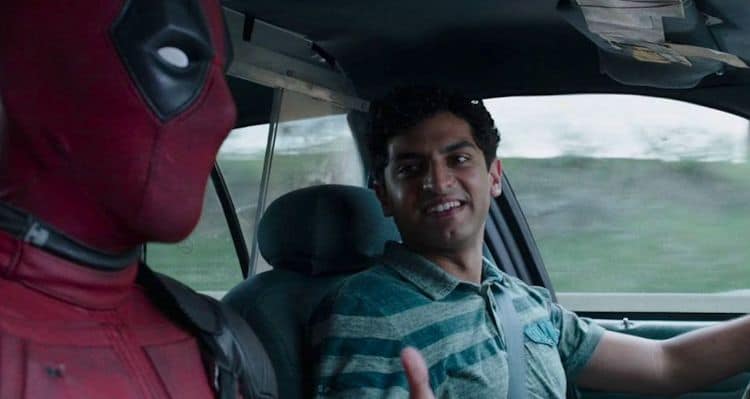 Karan Soni only became an actor because his college teachers encouraged him to do it, and at 19, he landed his first role. Since then, his star has kept shining. He confessed that he still has a hard time being taken seriously, and some crew members mistake him for a fellow crew and do not believe he is an actor. Still, Karan hopes that one day people will be judged purely on their performance and not their social life. Until then, he fears to leave social media since he thinks he will miss out. Here is more about him.
1. He always knew he would be in another movie after "Deadpool."
For most actors, they are not usually sure if they will be in a film sequel or the next season of a show. However, Karan knew that he would be in three other movies because when he signed up, it was for four films since the writers wanted his character to be in at least two movies. It was, therefore, no surprise for the actor when Ryan emailed him, saying that there would be a sequel, and Karan would be in it.
2. He was not sure he would be a great actor in "Deadpool 2."
When Karan was informed that he would be in the sequel, he was excited and expected his character not to do anything new. However, upon reading the script, the actor realized things had changed, and he had been given more responsibility. While that may seem like an excellent opportunity to showcase his talents, Karan feared that he would not live up to what was expected of his character.
3. He had to make-believe when shooting "Deadpool 2."
The first "Deadpool" resonated with the Indian viewers due to the Indian music that was in the background. Karan could, however, not comment on the music that would be used the sequel's background music because he did not know what would be used. Even when filming "Deadpool," Karan pretended he was listening to music during the opening scene because the music was yet to be put together. It was when he watched the premiere in May 2018 that he learned the songs that had been used in the movie.
4. He hopes to see an Indian superhero
Diversity in the film industry has become the everyday fight for those who feel they are not fairly represented. Karan was upset that even in "The Simpsons," the casting directors preferred to use a white person faking an Indian accent for the character of Apu. He believes in this era, there are enough Indian actors who would have done a great job without faking an accent. Moreover, Karan thinks it is time that even Indians were given a superhero considering the success of "Black Panther." He is hopeful that he will get his wish in his lifetime, as published by Gulf News.
5. His teachers encouraged him to become an actor
When Karan moved to the United States, he was not looking to make it to Hollywood; all he wanted to do was graduate with a business degree. Still, a part of him led him to choose a theatre elective, and his talent started showing; thus, his teachers encouraged him to keep trying until he caught a big break on television. In his second year, Karan also believed in his abilities and consequently sought an agent.
6. How he got to be Anish in "Room 104."
Luck got everything to do with how Karan got to be cast in "Room 104." As revealed by News India Times, the part of Anish was not meant to be for an Indian. However, the person who was supposed to play the role happened to be caught up hence could not make it. As a result, Karan found himself with only 24-hours to read the script and memorize. He, therefore, stayed up all night learning the lines, but even after arriving on set, he did not get the chance to rehearse with Poorna, who played his mother. Luckily they were good at improvising and pulled it off.
7. His mother is not technologically savvy
When asked if there is a similarity between his real life and his acting life, Karan disclosed that Anish's mother in "Room 104" is technically challenged. Similarly, Karan's mother does not like the use of technology; thus prefers to call Karan when she needs to talk to her son; you will never find her texting.
8. He did not know he was auditioning for "Deadpool."
In 2014, Karan went to audition for a movie whose title he did not even know; the name of the film was top secret. The character he auditioned for was George, which kept Karan in the dark about what he was signing up for thus went home and forgot about it. After three months, Karan was called back, confirming his role in the movie.
9. He will not be in any other movie in which he is a cab driver
Most actors refuse to be cast in the same roles they have previously booked. Consequently, Karan, having already acted as a cab driver in "Deadpool," said he would not agree to be a taxi driver again because to him, that would be stereotyping. Although most people thought him being an Indian cab driver was stereotyping, Karan felt it was an exciting role. It was the first time to play an Indian character; in all the other movies, he has played an American character.
10. He is ambitious
Most people will wait, regardless of how long it takes to become successful actors, but Karan was not ready to do so. He got his first role at 19, and at 21, he had told himself that if by the age of 30, he was still juggling acting and part-time jobs, then he would stop pursuing acting. The determination at the time was because he was working at a restaurant part-time and still getting minor roles. Luckily, he does not have to wait until he is 30 to determine his fate because, at 23, he is already making enough money to not need a part-time job to supplement his income, according to Deccan Chronicle.