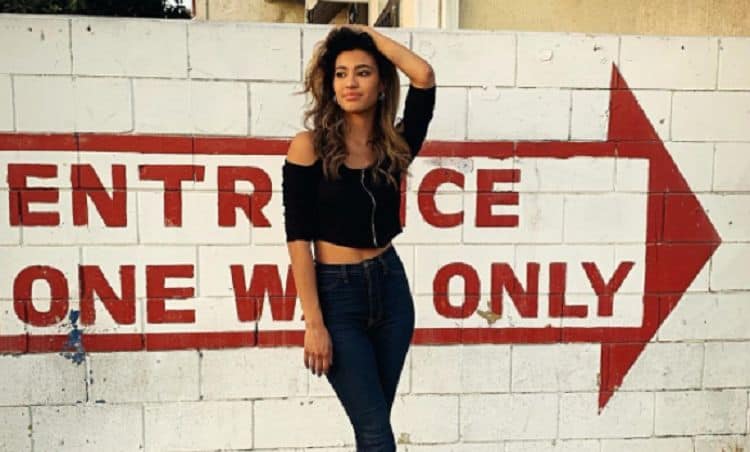 Kayla Royster isn't even 30 years old, but she's already built the kind of career that often takes decades. The talented young actress has been a part of several successful projects including TV shows like God Friended Me and Pretty Little Liars. She has also shared her talents on the big screen with movies like Mono and Unpregnant. Her natural ability to bring characters to life and keep viewers engaged is something that not every actor has. In addition to having a lot of great roles behind her, Kayla also has some projects in the works that will help further establish her as a force to be reckoned with. Here are 10 things you didn't know about Kara Royster.
1. She's A Florida Native
Kara was born and raised in Florida and she comes from a diverse background. Her father, former professional baseball player Jerry Royster, is Black. Her mother is white with French Canadian and Irish ancestry. Although she is very proud of her Florida roots, Kara is currently based in the Los Angeles area.
2. Her Sister Inspired Her To Get Into Acting
Every actor has at least one person or thing that gave them the nudge to start acting. For Kara, that person was her sister. Kara told Pop City Life, "My older sister Kristie inspired me to get into acting. I really wanted to get into it because she would always practice her monologues in front of me, and I would just see how much she enjoyed it."
3. She Has Nearly 40 Acting Credits
Once Kara started acting, she didn't look back. In just a little over a decade, she has managed to rack up 37 on-screen credits which include the projects she currently has in the works. Since it's no secret that being cast in projects can be extremely difficult, the fact that Kara has worked consistently is very impressive.
4. She's Adventurous
Kara may spend a lot of her time at work, but that doesn't mean she doesn't like to have fun, too. She is all about living her life to the fullest and she's the kind of person that isn't afraid to try new things. She's always down for an adventure and she likes to do things such as travel and explore.
5. She Loves Fashion
No matter what Kara does, she's going to make sure that she looks good while doing it. She has an incredible sense of style and she loves to experiment with different colors and patterns. Overall, she loves being able to show parts of her personality through the clothes she wears.
6. She Was Always A Fan Of Pretty Little Liars
When Kara joined the cast of Pretty Little Liars in 2016, the show had already been on for several years. Not only was getting the part huge for her career, but it was exciting on a personal level because she'd always been a fan of the show. During an interview with Hush Hush Biz, Kara said, "I was a huge Pretty Little Liars fan, I don't think I ever missed a single episode."
7. She's A Makeup Artist
Kara is really into makeup and she's a very talented makeup artist. In fact, when she was in high school she was the head of the makeup department for the theater program. In more recent years, Kara has even gotten the chance to do makeup for some music videos.
8. She Loves Connecting With Her Fans
Kara is extremely grateful for all of the people who have shown her love and support throughout her career. She is a very active social media user and she loves using her platform to interact with people. You can sometimes catch her responding to questions and comments left by fans.
9. She Hopes To Do An Action Movie
Kara has gotten a lot of great opportunities so far in her career, but she's already looking towards the things she wants to do in the future. One of those things is to be in an action movie. With the rate she's going, there's a very good chance she will be able to accomplish that goal.
10. She Knows Exactly Who She Wants To Work With In The Future
Collaboration is a very important part of the creative process, and Kara has a couple of people in mind that she's hoping to work with. While talking to Taylor Magazine, Kara said, "I wanna work with Nick Jonas. I've worked with him once before briefly on Scream Queens but I'd love to work with him a bunch. Also Elizabeth Banks, she's my favourite actress. I think that she can do everything. She's hilarious, she can do drama."