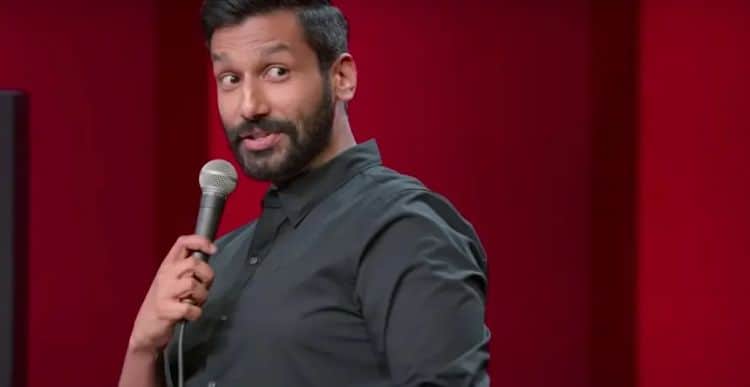 When most people think of software engineers, funny probably isn't the first thing that comes to mind. At least before Kanan Gill came along. The former engineer turned YouTuber has built a successful career in comedy over the last several years. Born and raised in India, Kanan became well-known throughout his country after winning two comedy competitions. He was introduced to a wider audience in April 2020 with the release of his Netflix special, Yours Sincerely, Kanan Gill. Continue reading for 10 things you didn't know about Kanan Gill.
1. He Was In A Band
In just 30 years, Kanan has lived several lifetimes. Before breaking into stand up comedy, Kanan was a singer in a band. Kanan enjoyed writing funny songs for the band and someone eventually suggested that he consider getting into comedy.
2. He Wasn't Popular Growing Up
Despite his charming sense of humor, Kanan Gill wasn't the most popular person growing up. He didn't get a lot of attention from his classmates. However, that isn't something he has to worry about anymore. Thanks to his successful career in entertainment, he's getting more attention than he could have ever imagined.
3. He Wasn't Very Social In College
Due to his career, it may be easy to assume that Kanan Gill was the type of college student who was always the life of the party. But that isn't the case. Kanan said, "I was very boring in college! I was not extroverted, didn't take part in events. I was just quietly there."
4. He Doesn't Let Anything Stand In His Way
Kanan's ability to persevere is just as much a part of his success as his sense of humor. He doesn't let obstacles stop him from pursuing his dreams and he encourages other up and coming comedians to do the same. He says that the most important thing they can do is keep moving forward and refuse to give up.
5. He Loves To Write
Writing has been one of Kanan's passions since a young age. He told Blogadda, "I discovered I had a knack for writing when I was young, so I used to write stories mostly to impress my English teachers and get that coveted prize for English." Eventually, Kanan realized he could combine his love for writing with his love for comedy.
6. He's Not Worried About His Fame Fading
Some people's 15 minutes of fame lasts longer than others. No matter how long Kanan's lasts, he isn't worried. In an interview, Kanan said, "I'm okay with all of this going away. I've made my peace with it, it's been fun. The point is that life doesn't snap back to exactly how it was before. You meet a lot of people and opportunities open up. I'm not worried. I'll do something."
7. He Doesn't Like To Do Much In His Free Time
Kanan doesn't get much free time anymore, but when he does, he likes to spend it relaxing. He enjoys playing video games and reading "boring" books. Although he admits that he's not very social, he does like to hang out with his close friends. Kanan describes how he chooses to spend his free time as a "waste", but sometimes the best way to recharge is to do nothing.
8. He Discovered His Love For Comedy In High School
Some comedians will say that they have been making people laugh for as long as they can remember, but Kanan found his talent a little later in life. When Kanan was a teenager, he discovered that he had the ability to make people laugh. Once he realized this skill, he decided that he wanted to be a "funny guy," and there was no turning back after that.
9. He's Had Some Stalker Experiences
Attention isn't always a good thing. This is something Kanan has experienced first hand. Sometimes his fans don't respect his boundaries and things get a little uncomfortable. He's told The Mit Post that he's had some run ins with stalkers although he didn't go to detail. Fortunately, though, he added that 95% of his interactions with fans are pleasant.
10. He Likes Comedy That Doesn't Make Sense
All comedians have a type of comedy that they prefer. Kanan Gill's style of choice is a little unconventional. He says, "The style of comedy I enjoy the most is the kind that doesn't make sense. A whole branch, for me, is just things that are not helpful."