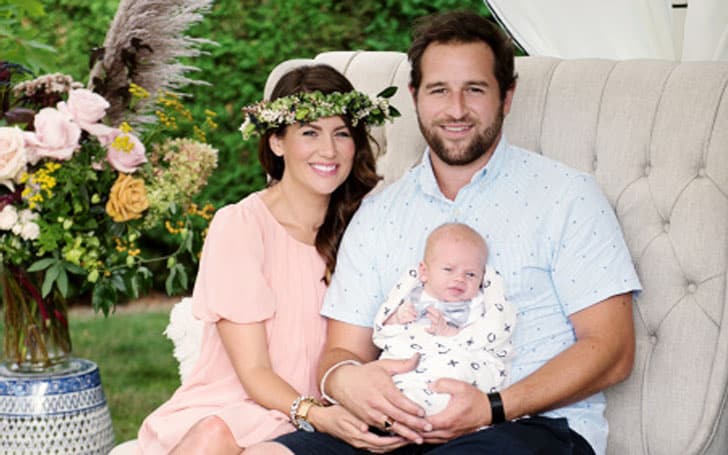 Who is Justin Pasutto? If you're like most people, you might not have heard of the name before. However, there is a decent chance that you've heard of his fiance, Jillian Harris. Harris starred on both The Bachelor and The Bachelorette, and is now engaged to Pasutto. A lot of people seem to be asking questions about him lately, wanting to know more about his life. Below are 10 things that you can read to find out more about this rather interesting and dynamic individual.
1. He's a former athlete
He's actually a very talented snowboarder, and for a long time he had dreams of making it to the Olympics. He competed at the national level and traveled all over Canada, as well as a few other countries. Unfortunately, he also got banged up in the process. Eventually, he made the decision that it was time to quit after breaking several bones and being seriously injured with broken ribs.
2. He's no stranger to reality television
It isn't just his fiance who's starred on reality television. In fact, he and his fiance Jillian are currently starring in a reality television show entitled Jillian and Justin that airs in Canada. The show details parts of their lives, giving fans a chance to get an up-close-and-personal view of how they live their daily lives and interact with those around them.
3. He's a family man
He currently lives with his fiance Jillian, as well as their one-year-old son and the family dog. They purchased a house on a lake and by all accounts, it seems like they enjoy living a rather simplistic life, despite their relative fame. He also gets along quite well with Jillian's family and spends a great deal of time with her father.
4. He used to play rugby
During his snowboarding days, that wasn't the only sport that he was interested in. During the summer, he would play rugby and he was so good at it that he even competed throughout Canada. It wasn't until he started experiencing real success as a snowboarder that he decided to stop competing in rugby and focus all of his attention on snowboarding in hopes of making it to the Olympics.
5. He's an entrepreneur
After he was injured in a snowboarding accident and decided to retire from the sport, he started a company called Scrub Captain. It focused on boat detailing and selling nautical apparel online. He started doing this right around the same time he decided to get his degree. The business was such a big success that he continued doing it all the way through school, using it to pay for expenses.
6. He's also part of the family business
After he graduated from college, he started working with his father in the real estate company that his dad had started, Innocept Real Estate. He did so well with that company that he was eventually promoted to a leadership position.
7. He was born on Christmas Eve
There really aren't that many people in the world that can claim this honor, but he is one of them. Born on Christmas Eve in 1988, he always has the chance to celebrate both Christmas and his birthday within two days of each other. In addition, he proposed to his fiance on Christmas day, making the entire time of year very special for the whole family.
8. He loves country music
Most people don't really think about country music being an important genre in Canada, but he loves this particular type of music. In fact, it seems to be the genre of music that he chooses to listen to most frequently.
9. He still loves adventure
Obviously, he's always had an adventurous side to him. Even though he's trying to settle down, it hasn't changed his love of adventure one bit. He enjoys taking trips to different countries so he can experience new cultures, often camping out in the wilderness.
10. He's involved with charity work
Both he and his fiance do a lot of work to help charities, both at the local level and on a national scale. It's not uncommon to find one or both of them involved with various charities, all in an attempt to help other people by sharing some of their good fortune.