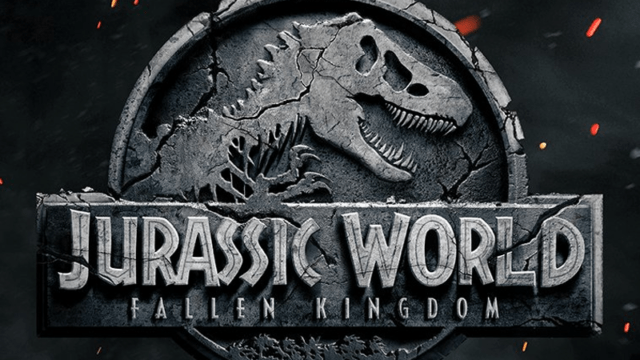 Nostalgia is a powerful tool at a film studio's disposal. It's what makes movies like Independence Day: Resurgence possible twenty years after the first movie hit theaters. It helped drive The Force Awakens to become 2015's top-grossing movie. And it's what continues to justify sequels to a certain dinosaur movie that came out back in 1993.
After two increasingly terrible follow-ups in the decades since, Jurassic World hit theaters to extraordinary fanfare. Nobody cared that the characters were made of cardboard and the whole thing was just a bigger-scale retread of the first movie again: it was damned entertaining, something that none of these movies had been in a long time.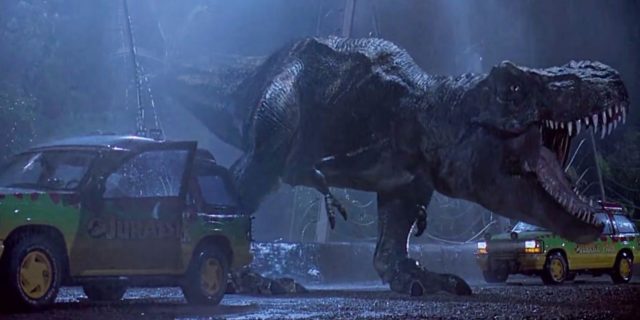 Between the newly A-list Chris Pratt leading the way and the inventively designed Indominus Rex, it was the most exciting movie to come out that summer. It struck the perfect balance between returning to familiar ground and shaking up the established formula: giving us a bigger, better, more bombastic look into a world where genetic engineering is as much a miraculous look back in time as it is a gateway to unbridled terror. Generations of fans came out of the woodwork to see larger than life lizards fill the big screen and send shivers down their spines.
Although we were assured that more movies were coming in the recently revived franchise, we really haven't heard much in the way about what form those movies would take. Obviously they would include Pratt, who was signed on for several more installments, but other than that and dinosaurs we had no idea what to expect.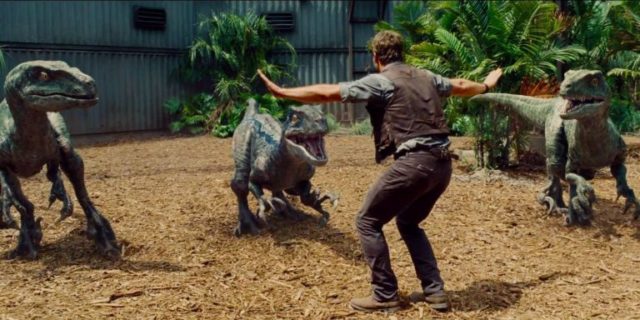 No idea, that is, until today. A year out from its scheduled release, Universal unveiled the upcoming movie's first poster. And I have to say, it's everything that I could hope for at this stage of the game.
First off, we now know what to call the movie, as it was until now only referred to as Jurassic World 2. Continuing off of the recent sequel, it will be called Jurassic World: Fallen Kingdom. And as a callback to the first movie, its tagline is "Life finds a way."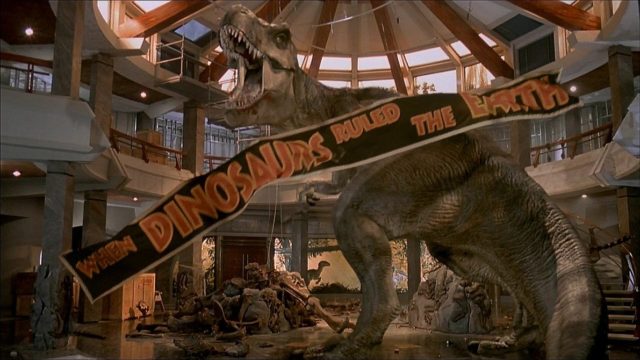 That line was spoken by Jeff Goldblum's character from the first two films, Dr. Ian Malcom: an expert in the appropriately named Chaos Theory. Goldblum is already confirmed to be returning as Malcom for the first time since 1997's The Lost World, showing that, if nothing else, Universal is more than happy to give fans exactly what they want.
Although a fan of the general vibe and style of the poster, I can't help but ask 'what's up with that name?' It seems more appropriate for a World of Warcraft expansion than a movie about genetically engineered dinosaurs.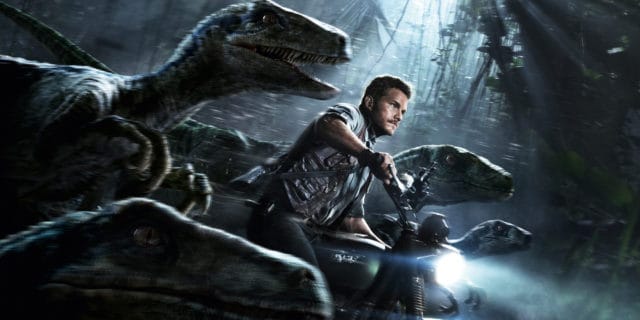 It seems most likely to be a reference to the newly abandoned dinosaur theme park that was forcibly abandoned in the last movie after a monstrous hybrid dinosaur escaped from captivity. If I had to guess based on what we know at this point, it would be that Malcom returns to consult a team, likely lead by Pratt's Owen Grady, tasked with taking back the "fallen" island.
No matter what direction they decide to go with this, the last movie gave me every confidence that the movie is in the hands of people who know exactly what they're doing with the franchise. I'm certain that they will come up with a film worth the price of admission.
Save