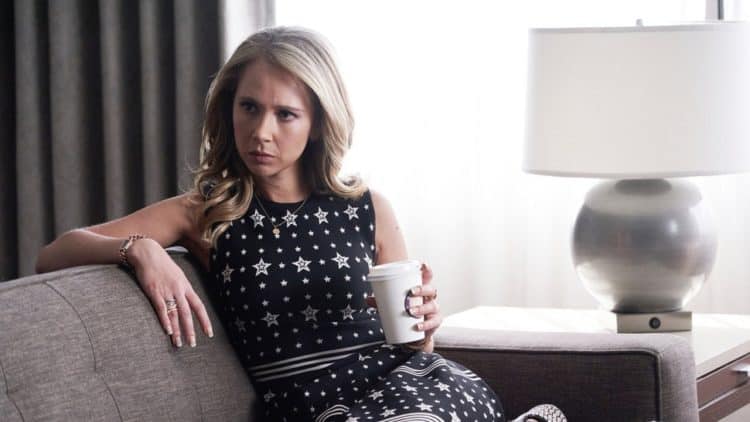 Juno Temple made her acting debut 20 years ago. Since then, she has managed to work pretty consistently. Although most of her work has been on the big screen, she's also been making an impact on the small screen over the last couple of years. In 2018, she had a role in the true crime series, Dirty John, where she worked alongside Connie Britton. She will also have a main role in the upcoming series Little Birds which is set to air sometime this year. Although she will likely continue to work primarily in film, it's great to see her taking on more TV roles as well. Keep reading for 10 thins you didn't know about Juno Temple.
1. She Grew Up In A 650 Year Old House
Juno had a very interesting childhood that almost sounds like something out of a movie – and I mean this in the best way possible. She grew up in a 650 year old farmhouse in Somerset (England). She and her family spent summers attending musical festivals in nearby Glastonbury.
2. She Loves Fashion
When Juno isn't acting, she's thinking about clothes. Fashion is one of her biggest interests and she loves shopping for clothes and putting outfits together. She was accepted to the London College of Fashion 2 years in a row, but turned down the opportunity to continue acting. She told Contributor Magazine, "Honestly, my little house, it's kind of like walking into a vintage store. I mean, clothes wall- to-wall, and art pieces."
3. She Listens To Punk Rock
Music was a hug part of Juno's upbringing, and she continues to be a big music fan to this day. She says, "I grew up with punk-rock in my veins, and I'm a big '70s fan." She especially loves listening to music on vinyl and says that The Idiot and Raw by Iggy Pop are two of her favorite albums.
4. Her Parents Work In The Entertainment Industry
Juno isn't the only person in her family who had made a career in the entertainment business. Her mother, Amanda Pirie is a producer and her father, Julien Temple, is a well-known director. Juno's love for music stems from her father who has worked with well-known artists such as the Sex Pistols.
5. She Was A Huge Fan Of Alice In Wonderland
When Juno was a kid, she loved the story of Alice in Wonderland. Her father even built her an Alice in Wonderland inspired garden so she could feel like she was shrinking and growing when she ran through it. Juno says that her parents "encouraged us in every aspect because they wanted to make our lives interesting." She credits them with giving her a desire to find the excitement in life.
6. Her Parents Weren't Thrilled About Her Acting Dreams
Even though Juno's parents work in the entertainment industry, they weren't exactly jumping for joy when she initially shared that she wanted to be an actress. Juno says that they were "bummed" when she first told them the news. However, she quickly proved to her parents that not only was she serious about acting, she was also very talented.
7. She's Lived In Los Angeles For Over 10 Years
It's no secret that Los Angeles is the land of opportunity for people looking to have serious careers in acting. In 2009, Juno decided to relocate from the United Kingdom to help take her acting career to the next level.
8. She Doesn't Like Reading Her Reviews
Actors have opinions coming at them all the time from lots of different people. While some of these opinions can be helpful, lots of them are distracting and negative. For that reason, Juno prefers not to read people's reviews of her work.
9. She Wants To Design Lingerie
If Juno wasn't acting, she knows exactly what she would be doing: designing lingerie. She has a special love for lingerie and says she would love to have her own lingerie line some day. She told Indie Wire, "I have sketched a lot of designs and one day It's such such an interesting concept, making lingerie. It's almost like the engineering of the design work. A corset, underwear and bra. It's incredibly intricate. "
10. She Wants To Work With Quentin Tarantino
Juno has gotten the chance to work with lots of amazing people, but there are still a few people she'd love to collaborate with. One of the people at the top of her list is the legendary Quentin Tarantino. She also says she would love the opportunity to work with her dad.