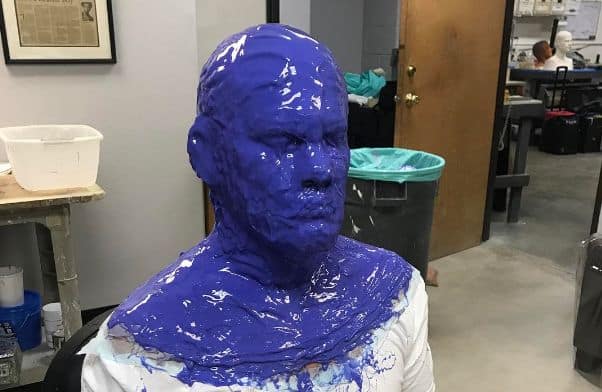 It was somewhat of a surprise when Josh Brolin was announced to play the part of Cable in Deadpool 2. Many had expected Brad Pitt (initially) and then Michael Shannon was the front runner for the part. But Brolin's the guy and we're finally starting to get used to it. Only yesterday Brolin got his stamp of approval from the Deadpool creator himself Rob Liefeld when Rob drew a picture of a Brolin-like Cable and posted it to social media.
Speaking of social media, everyone knows that Ryan Reynolds is one of the premiere social media celebrity names out there so it's nice to know that Brolin is already playing along. Yesterday Brolin began his own social media campaign aimed at trolling his new Deadpool adversary and it was a doosy. Make sure you check out the hashtags, not the picture.
Of course, ever the social media maven, Ryan Reynolds hasn't exactly stayed silent surrounding the recent casting of Josh Brolin as Cable in Deadpool 2. He has thrown out plenty of barbs of his own, thus ensuring that the Reynolds-Brolin rivalry will likely become one of our favorite online feuds for the foreseeable future. Check out one of Reynolds' recent posts below.
This looks like it's brewing into something that's gonna be pretty good folks. Obviously we'll have more once Reynolds decides to chime in again.