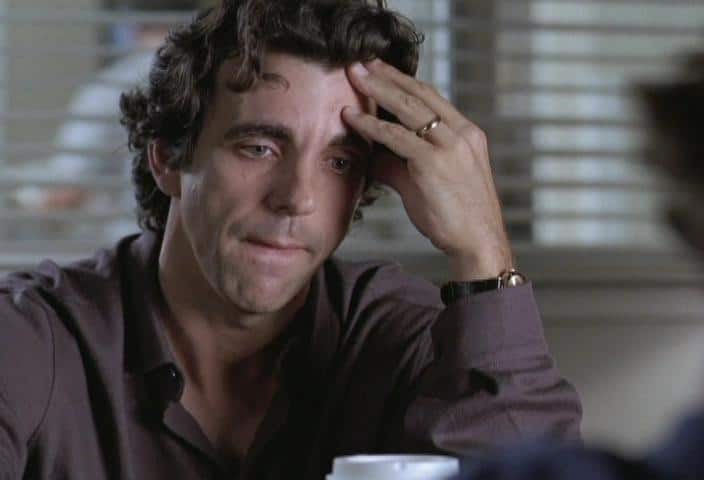 There are many actors out there that go through their careers unrecognizable by the average audience. It's not a reflection of their talents; it's just a reflection of the fact that not all actors can become lead actors. This is the story of Joseph Lyle Taylor. The truth is simple for Taylor. He's been in the industry for a while now, and he's been in some major motion pictures and television series. It's about time we recognize his achievements in acting and get to know a few things about him. Here are 10 things about Joseph Lyle Taylor that you probably didn't know before.
1. He's from Texas
Joseph Lyle Taylor was born on September 20, 1964 in Vidor, Texas. Vidor is located in Southeast Texas right next to the border close to Louisiana. Taylor definitely has that Texan appeal, and he uses it to land some of the gigs he's played. He's got a very masculine charisma on screen, and we can't help but think he's just like that in real life as well. His look is quite universal, and that explains how he can easily transform from character to character throughout his career.
2. He got his first gig in 1996
It's never too late to pursue your dreams, and that's something that Taylor has proven in his life. As a matter of fact, he didn't start his career until 1996, and he was already about 32 years old at the time. He appeared in a 1996 film called Girl 6, and he played two small credited roles of being Caller #3 and Caller #16. As small as those roles might've been, they were the gateway to his future career that now has spanned over two decades.
3. He's also a producer, director, and writer
We can give all due credit to a short film project called The Glamour of It All for all of these accolades. Taylor was credited as producer, director, and writer for this 2014 short film about life in pursuit of acting. The Glamour of It All proves the incredible amount of talent that Taylor has not only in acting but also in many other aspects of the industry. We're not sure if this is something he will pursue again, but we're positive he would be successful if he ever decides to.
4. He has quite the resume
You wouldn't really know him unless you follow Law & Order: Special Victims Unit. Up until 2019, Taylor guest starred on the show since 2004 for a total of 6 episodes. Taylor played both Mickey D'Angelo and Jamie Barrigan on the show. He also guest starred on Law & Order a few times. You could also watch Taylor as Frank on Sneaky Pete from 2017-2018. Throughout his career, Taylor has managed to acquire 57 acting credits to his name. That's a substantial career for anyone in the industry.
5. He was married to Paula Devicq
Paula Devicq is a film and television actress most known for her work in Arbitrage (2014) and Rescue Me (2004). Taylor and Devicq met while filming the TV series 100 Centre Street in 2001. In fact, the couple tied the knot the very same year and stayed married for about 8 years. The rigors of the industry put enough strain on the relationship and the two finally called it quits in 2009.
6. He's been on every single popular show you can think of
There's a lot to say about Taylor's career because he's done so much. He's probably done every genre you can think of. Taylor has acted in action, drama, medical drama, police procedurals, comedy and so much more. Some of the other most popular TV series he's guest starred in (apart from the ones we've already mentioned) includes Grey's Anatomy, House, CSI: Miami, Dexter, Numb3rs, Lie to Me, Masters of Sex, Blue Bloods, and so many more. He was also a series regular in Justified.
7. He was also on films
Taylor's talents weren't limited to just the small screen. In fact, you can also find Joseph Lyle Taylor in several big films. Some of those dates all the way back to the beginning of his career. Taylor's film credits include He Got Game (1998), Lost Souls (2000), The Breakup Artist (2004), The Dark Knight Rises (2012), Playing It Cool (2014), and several others.
8. He's Spike Lee's favorite
We've seen many partnerships between filmmakers and actors before. It makes perfect sense that once you've found someone you can work with easily, you should work with him or her when you can. We've seen that happen with Tim Burton and ex-partner Helena Bonham Carter, Martin Scorsese and Leonardo di Caprio, and Quentin Tarantino and himself. Spike Lee seems to have taken a liking to Joseph Lyle Taylor's style, and the two have worked in a few movies together.
9. He went to acting school
Even though Taylor didn't start acting on screen until later in his life, he actually attended acting school for college. He received a drama scholarship to attend Sam Houston State University but eventually transferred to the Pacific Conservatory of the Performing Arts. This is where he picked up most of the skills he learned to become a successful actor.
10. He was in theater
The mystery of his late start on television and films stop here. After college, Taylor moved to New York to further his studies in acting at the Neighborhood Playhouse and at Carnegie Hall. From there, he actually pursued stage acting for a few years, even starring in a Tony Award-winning show Sideman as member of the Ensemble Studio Theater. He was also in several Off-Broadway productions before he found his way into film and TV. Apart from stage acting, he has also written and directed some of his own screenplays. Taylor may not have been the biggest name in Hollywood, but he's certainly a big deal in acting overall.