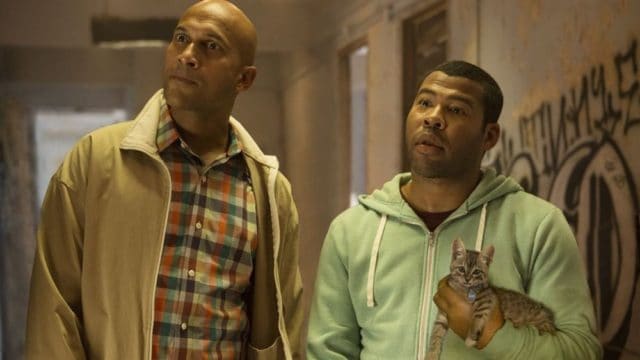 Jordan Peele and Keegan-Michael Key are reuniting for an animated film that's going to be featured on Netflix. The film is stop-motion and it's titled Wendell and Wild, and it's something else if you read the description. The two will be voicing the part of two demon brothers who have to go up against a demon-dusting nun named Helly and her two goth acolytes. So far just from this it sounds like something that could be interesting since Key and Peele are known for being a great duo and producing the kind of chemistry that's so great to see. The story might be a little whacked out but that's okay since the two of them are kind of perfect to play that kind of story.
That the film will be coming to Netflix is kind of a testament to just how busy the network is right now as they try to secure top talent for the kind of movies that should be able to draw the attention of their subscribers and keep their numbers rising. The amount of money that Netflix has poured into their productions at the moment has been staggering but at this time they've been doing quite well when it comes to securing top talent and creating the kind of movies that people want to see. The story details are kind of simplistic at the moment but this could be because there's really no set timeline that's been given yet as to when this movie will be reaching Netflix. The number of projects they've already got on the line are so numerous that it's hard to know just when production is going to start and when it should be coming out. It could be later this year or it could be next year for all we know right now.
One thing is certain, a lot of people are going to be happy to see Key and Peele back together again even if it's just this one collaboration. Key seems to think that they might get back together for their act eventually but there's been no word on that yet. The last time the guys did a movie together however was in 2016 for the movie Keanu. Since then they haven't worked together as much but Peele did manage to win an Oscar for his film Get Out. It might be fun to think that they could be planning to get back together and do their thing once again but it doesn't seem like a safe enough bet to wager on just yet.
In any case Wendell and Wild should be a lot of fun for those that are big Key and Peele fans since it does allow them to pool their talents, which is usually a very desired thing by fans. A lot of folks should be looking forward to this film after finding out about it and will likely be counting the days until they get to watch something that has to do with their favorite duo.