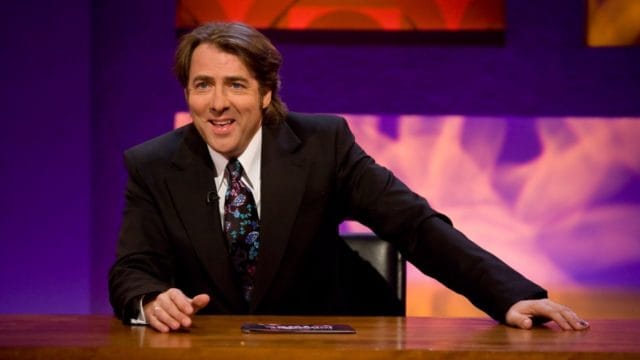 If there's any reason why the John Ross show should be worth your time it's because it adds another voice in your ear that you may not think you need, but will still give you another point of view that might be interesting. Jimmy Kimmel, Jimmy Fallon, Graham Norton, and the slew of other late night talk show hosts that are always vying for ratings are fine and all but eventually their material gets tired and you feel the need for something else, something fresh, something that's never been given a fair shake that could possibly be something great. That would mean you should watch something like the John Ross Show.
I won't lie and say that I've watched it but in all honesty I've watched the others and am growing a little tired of their continual 'feuds' with celebrities and their guests that either don't want to be there or are there to promote their books or movies. The John Ross show might eventually become something of the same but for right now it seems like it would be a breath of fresh air as a chat show and a possible place to just talk and get to know celebrities on a more personal basis. You might say that the Graham Norton Show is there for that exact purpose, but once again he's known, and he has made his place. It's time to see what John Ross can do.
The battle of the late night TV talk shows is something that's never really stopped since no matter who got the Carson job and who took over once Letterman was gone, and when Leno was gone, the fact remains that there's always someone vying for that top spot. Why not John Ross? To be honest a lot of these talk show hosts have got personality, humor, and a certain type of charm that allows them to get people on their side and support them through almost anything. People still liked Jimmy Kimmel after he felt the need to apologize to Caitlyn Jenner, folks like Jimmy Fallon despite the fact that he's a decent actor but a mediocre comedian, and a lot of people still stood by Jay Leno despite the fact that rumors abounded about him being a jerk off the set.
So let's see what John Ross is like. Let's see what he can do if he gets some actual A-listers on his show and what might happen. It could very well be a welcome change from the ordinary that takes over the airwaves in the evening. We all love the Jimmy's, Conan, and Graham, but the fact is that a couple of them are starting to get a bit up there in years despite still being able to do the job. Remember how many people loved Jon Stewart? It almost seems like he was there for a few years and was suddenly retiring, even though that's not the case. All I'm saying is give John Ross a chance, he could be something special.