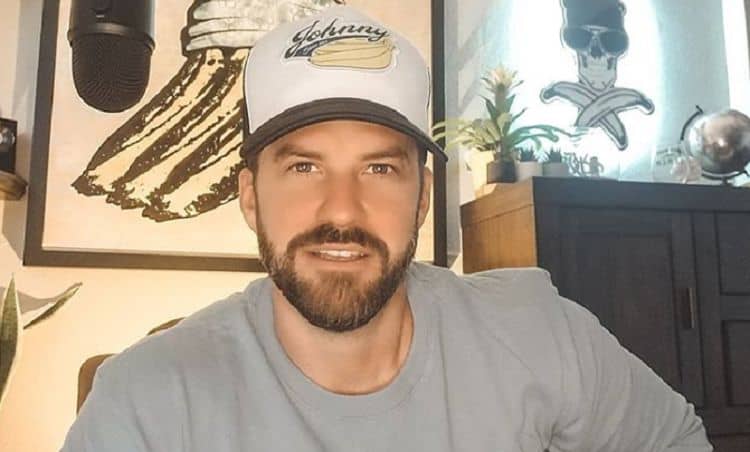 Johnny Devenanzio, better known as Johnny Bananas, first graced our screens in 2006 on The Real World: Key West. His wild antics earned him his iconic nickname, and he's been a staple on MTV's The Challenge ever since. With 17 seasons and 5 wins under his belt, fans are eager to see how he'll fare in the latest season. But there's more to Johnny than meets the eye. Here are 10 surprising facts about Johnny Bananas you probably didn't know.
1. From Penn State to Reality TV Stardom
Before diving into the world of reality TV, Johnny Devenanzio was on a more traditional path. He attended Penn State, majoring in economics, with plans to land a 'real' job. However, stardom struck in his 20s, and he's managed to stay relevant for nearly two decades.
2. A Crush Led Him to The Real World
Growing up without cable, Johnny never watched The Real World. It wasn't until a girl he had a crush on introduced him to the show that he became "hooked". Inspired by the partying, arguing, and notoriety, he decided to audition, thinking, "I can do that."
3. Johnny's Dream: Hosting The Challenge
Although he'd love to compete on The Challenge forever, Johnny knows it's not realistic. He's already transitioned into hosting with NBC's 1st Look, but he has his sights set on bigger opportunities. If current host TJ Lavin ever retires, Johnny would be thrilled to take the reins.
4. Johnny's Take on Challenge Casting Choices
Originally, The Challenge cast members hailed from The Real World and Road Rules. As those shows faded, MTV began inviting contestants from other reality shows, even from other networks. Johnny believes this dilutes the essence of The Challenge.
5. No Regrets Over The Challenge: Rivals III Decision
Johnny's controversial decision to keep his $275,000 winnings from The Challenge: Rivals III instead of splitting it with partner Sarah Rice sparked outrage among fans. However, he has no regrets, stating, "I've never once looked at my bank account and been like, you know what? I wish there was $275,000 less dollars in here."
6. Raking in Over Half a Million from Reality TV
Johnny Devenanzio has proven that reality TV can be a lucrative career. He's earned over $600,000 from The Challenge alone, not to mention income from public appearances, hosting gigs, and social media posts.
7. The HBO Lawsuit
In 2011, Johnny filed a lawsuit against HBO after their series Entourage introduced a character named Johnny Bananas. He claimed the network used his name and personality without authorization. A New York judge ultimately dismissed the case.
8. Johnny's Foray into Film
You might recognize Johnny from more than just reality TV. He's appeared in a few films, most notably the 2019 movie Jay and Silent Bob Reboot. He's also set to star in the upcoming film Reboot Camp, currently in post-production.
9. A Father's Dream: Johnny the Lawyer
Johnny's parents weren't thrilled when he joined The Real World, and they were even less excited about his pursuit of fame afterward. His father had hoped he'd become a lawyer. Despite not following his parents' wishes, it seems things have worked out well for Johnny.
10. The Banana Republic Connection
Johnny's nickname isn't just about his wild behavior. He has some interesting banana-related stories, like stuffing bananas in his mom's car tailpipe to avoid school (it didn't work). As a teenager, his first job in New York was at Banana Republic, adding another layer to his iconic moniker.