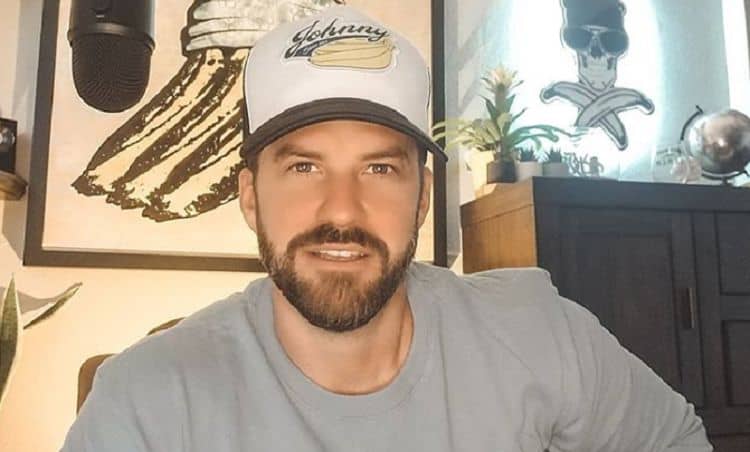 Johnny Devenanzio made his first TV appearance in 2006 as a cast member on The Real World: Key West. While on the season, his crazy behavior earned him the nickname Johnny Bananas, a name he's carried with him ever since. Since appearing on The Real World, Johnny has continued his stay on MTV as a competitor on The Challenge. He has competed in 17 seasons of the show and has gone home with 5 wins. As a veteran and fan favorite, viewers are excited to see how Johnny will do during The Challenge's latest season. Let's get into 10 things you didn't know about Johnny Devenanzio.
1. He Went To Penn State
Before getting his start on reality TV, Johnny Devenanzio was on a traditional path. He went to college at Penn State and majored in economics. He planned on getting a 'real' job, but achieved stardom in his 20s and has been able to stay relevant for almost two decades.
2. A Girl He Had A Crush On Introduced Him To The Real World
Johnny Devenanzio was raised in a house without cable, so he never got a chance to watch The Real World while he was growing up. He was introduced to the show by a girl he had a crush on who was a huge fan. After watching the show himself, he was "hooked". He became inspired to audition after thinking "This is basically about guys who live in a house with hot girls and they party and they argue and they get a little bit of notoriety for that? I can do that."
3. He Would Love To Host The Challenge Some Day
As much as Johnny would love to compete on The Challenge forever, he knows that isn't realistic. He is planning for hosting to be the next phase of his career and has already landed a job as the host of NBC's 1st Look. However, he has his sights set on future opportunities. If The Challenge's current host, TJ Lavin, ever decides to retire, Johnny would be happy to become the show's new host.
4. He Thinks Challenge Cast Members From Other Networks Dilute The Show
When The Challenge began, its cast was made up of former cast members from The Real World and Road Rules. However, as both shows faded away, The Challenge began to invite cast members from other MTV reality shows. In more recent years, the show has taken things a step further by bringing contestants from reality shows from other networks.
5. He Doesn't Regret His Infamous Decision The Challenge: Rivals III
Johnny earned $275,000 when he won The Challenge: Rivals III. When given the option to keep all of the money or split it with his partner, Sarah Rice, he chose not to share. The decision caused lots of fans to lash out at Johnny for his seemingly selfish behavior. When asked if he regrets his decision, the quick answer is no. Johnny says, "I've never once looked at my bank account and been like, you know what? I wish there was $275,000 less dollars in here."
6. He's Made Over Half A Million Dollars In Winnings
Whoever said reality TV wasn't a serious career was absolutely wrong. Over the years, Johnny Devenanzio has managed to make over $600,000 from his winnings on The Challenge alone. In addition to his earnings from winning, he has also made money from public appearances, hosting, and social media posts.
7. He Sued HBO
In 2011, Johnny Devenanzio filed a lawsuit against HBO after the network's series, Entourage, introduced a character named Johnny Bananas. The lawsuit claimed that HBO used an "unwarranted, unauthorized, and unfavorable mention of plaintiff's name and personality, and allusions to plaintiff's physical and mental character." Johnny ended up losing the lawsuit when a New York judge dismissed the case.
8. He's Been In Movies
If you've never seen The Challenge, but still recognize Johnny Devenanzio's face, it's because he's also made a few film appearances over the years. Most notably, he was in the 2019 movie, Jay and Silent Bob Reboot. He is also set to appear in the film Reboot Camp which is currently in post production.
9. His Dad Wanted Him To Be A Lawyer
Like most parents, Johnny Devenanzio's parents weren't thrilled when they found out he was going on The Real World. They were even less thrilled when Johnny tried to extend his 15 minutes of fame after the show. His father had hoped that Johnny would become a lawyer. Even though he didn't follow the path his parents hoped, it looks like things turned out alright for him anyway.
10. He Used To Work At Banana Republic
Johnny Bananas' nickname is about more than his crazy antics. He actually has some pretty interesting stories involving Bananas. When he was a kid he put a bunch of bananas in the tail pipe of his mom's car to get out of going to school. Needless to say, that didn't work.When he moved to New York as a teenager, his first job was at Banana Republic.