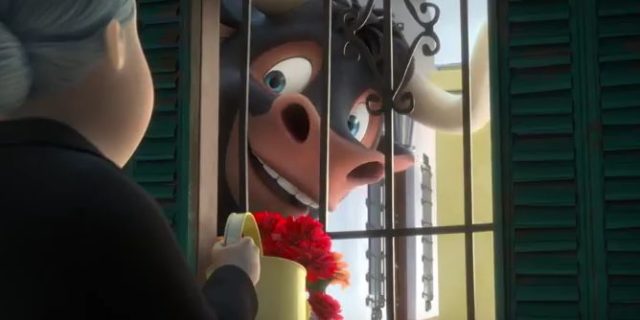 While he may never surpass Dwayne Johnson in the cinematic arena, John Cena has certainly made a name for himself well beyond the wrestling ring. The WWE Superstar has become such an energetic media personality that in addition to hoisting Al Roker up on his head, he recently hosted the Nickelodeon Kids Choice Awards. Also, recent years have seen his roles in movies and television begin to increase. I personally think that Cena's star in film is still on the rise.
While you won't see Cena's face in this film, he's the "star" of a new animated feature called Ferdinand. Ferdinand tells the story of a giant bull with a big heart. After being mistaken for a dangerous beast, he is captured and torn from his home. Determined to return to his family, he rallies a misfit team on the ultimate adventure. Set in Spain, Ferdinand proves you can't judge a bull by its cover.
If the animation looks familiar in the trailer, it should. The film is done by Blue Sky Studios who is the team behind hits like Rio and Ice Age. Other actors providing voices in the film include Kate McKinnon, Gina Rodriguez, Daveed Diggs, Anthony Anderson, Gabriel Iglesias, and David Tennant.
The movie is set to come out Dec 15th, 2017. Check out the trailer below:
Save