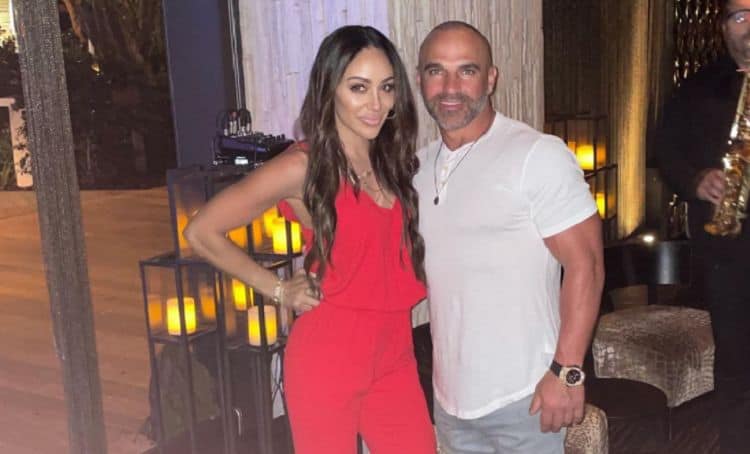 Joe Gorga has been a fixture on The Real Housewives of New Jersey since season three. However, his marriage to cast member Melissa Gorga isn't the only connection he has to the franchise. His sister, Teresa Guidice, has been on the show since season one, and many would argue that she's one of the most popular women in the series. While Joe may not be a main cast member, he has become a star in his own right. While he and Melissa haven't always had the easiest relationship, they've always managed to make it through hard times and his dedication to his wife is something fans have come to love about him. Here are 10 things you didn't know about Joe Gorga.
1. His Name Isn't Actually Joe
The world may know him as Joe, but some people may be surprised to learn that his name isn't Joe. He was born Giuseppe Gorga, however, he chose to use the English version of his name. Joe was raised in New Jersey along with his sister, Teresa. Their parents immigrated to the United States from Italy.
2. He Is An Author
Joe has always been the kind of person who isn't afraid to venture out into new territory. On top of being a reality TV star and a real estate developer, he is also a published author. His book, The Gorga Guide to Success, was released in 2019 and gives advice on how to overcome life's challenges.
3. He Likes To Inspire Others
Joe may be living well now, but he's had to put a lot of work in to get where he is today. He knows first-hand how overwhelming it can be to chase a dream, and he hopes that his journey can inspire others. Joe enjoys motivating and empowering other people. He often shares motivational content on his Instagram profile.
4. He Was A Basketball Player
When Joe was younger, sports played a very important role in his life. During his high school years, he was a member of the basketball team. His days of playing organized sports may be a thing of the past these days, but Joe still likes to stay active and he spends a lot of time in the gym.
5. Family Is Very Important To Him
In addition to being born and raised in a very close-knit family, Joe has also made an effort to recreate that same feeling in his family with Melissa. Joe is a very dedicated family man and he loves spending time with his loved ones whenever he gets the chance.
6. He Is An Ozark Fan
Not only does Joe spend a lot of time on TV, but he enjoys watching TV as well. Joe loves Ozark so much that he was very excited when Melissa started reading more during quarantine because it means that he could enjoy the show without having to constantly be interrupted by her talking.
7. He Is A Stand-Up Comedian
Being on reality TV isn't the only way that Joe likes to keep people entertained. Comedy is a passion of his and he's recently decided to pursue it. Joe has done stand-up performances at several venues in the New Jersey area. According to Bravo, Joe said, "My passion has always been to make people laugh. Ever since I was a kid, I found so much joy in putting a smile on others."
8. RHONJ Isn't The Only Show He's Been On
The Real Housewives of New Jersey is the show that put Joe on the reality TV map, but over the years he's also made appearances in a few other shows including Manzo'd with Children and The Wendy Williams Show. There are some people out there who are even hoping that Joe and Melissa will be given a show of their own.
9. He Is A Brand Ambassador
One of the coolest things about being a reality TV star is that it typically leads to popularity on social media as well. Since being on RHONJ, Joe has seen his social media following grow exponentially. He currently has 858,000 followers which has given him the chance to collaborate with brands to help market their products. Joe is currently an ambassador for Teami Blends.
10. He Enjoys Hanging Out By The Water
When you work as hard as Joe does, it's nice to play hard as well. Joe loves to travel and he especially enjoys visiting places with beautiful beachfront views so he can relax by the water. If he can't make it to the beach, you can usually catch him at home enjoying the pool on a nice day.
Tell us what's wrong with this post? How could we improve it? :)
Let us improve this post!