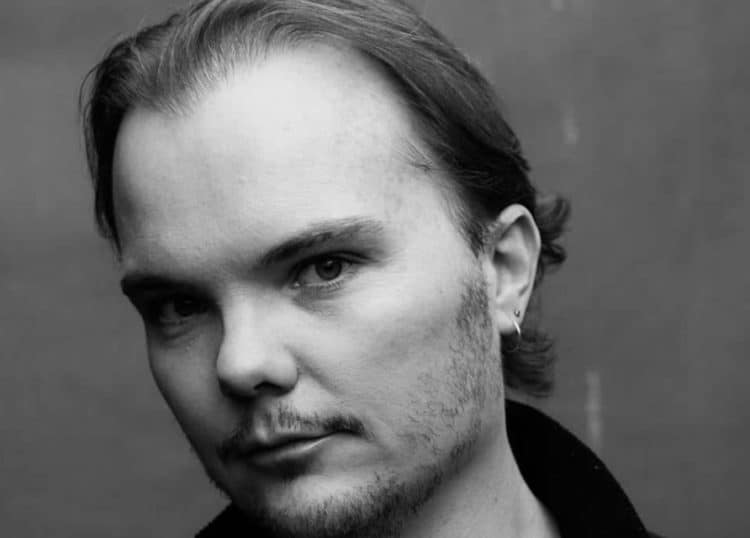 With new shows being released on a weekly basis thanks to streaming services like the new Disney+, Apple TV+, Netflix and Hulu, a series really has to stand out to get noticed in the very crowded market place. One show that is doing just that is Netflix's post-apocalyptic dramedy, Daybreak, which is based off the comic series by Brian Ralph. The show, which is best described as a zombie version of one of your favorite 90's/2000's teen comedies, has a great musical twist where characters have to sing for their lives in "American Idol Ninja". Since music plays such an integral part on Daybreak, we spoke with one of the creatives about this, song producer Bryce Jacobs. Below he goes more in depth about these musical sequences.
You worked specifically on all the on-screen songs that were featured on "American Idol Ninja". Were you there on set when these sequences were being filmed or did all your work happen pre-filming?
Most of my work was done pre-filming. I'd produce up the instrumental version of the tracks in my studio and add a guide vocal, then send to the production team to play on set for the actors to sing to. We'd then revisit the tracks to record the final vocals (a couple of the songs I actually sang on, so that was done ahead of time as well). My studio is in L.A. and they were shooting in New Mexico. I would have loved to have been there on set, but wouldn't have got much work done. Regardless, I love the fact that my playing and singing has been projected out over the landscape of New Mexico… even if I've never been there!
Did Aron Eli Coleite, the showrunner/creator, have a very clear understanding of what he wanted the songs to sound like?
I think Aron along with Jeff Fierson (Executive Producer) and Andrea Von Foerster (Music Supervisor) wanted these songs to have their own "Daybreak" persona. So by default, that's what we had to nail with the sound of the band that would be performing all of the tracks. I thought to myself that if there was one band left in this post-apocalyptic world with only beaten up instruments to perform with, how would that sound? I drove it down a more raw Industrial, somewhat Garage Grungy path. We had to straddle the line between cultivating a unique identity but not in a way that would isolate an audience. It was great that "Today" by The Smashing Pumpkins was the first…. It helped me setup the world I was aiming for before launching head-first into it. So by the time "Safety Dance" and "Making Love Out of Nothing at All" happened, the band had already asserted itself as a character.
How involved was he in your musical process?
Everything was going on at once… so both Aron and Jeff were getting pulled in every direction. Andrea was really the glue for us all. We had to do a couple of remote recording sessions for "Sing Your Life" where Krysta and Alyvia were in New Mexico with Jeff, and then another time with Krysta in NY (all while I'm monitoring in L.A.). Remote recordings are quite common these days so nothing too strange there…. but I still marvel at how you can be literally recording across the country or around the globe at the same time.
"Making Love Out of Nothing at All" was also one of the main focal tracks. It's supposed to start out with the kid you love-to-hate (Gary) turning into the kid you end up liking… because he kind-of rocks!! So that's why it starts off with just him and this semi-crappy beginner keyboard piano sound. Aaron said that it should sound like you've just hit the demo button on a cheap keyboard that sucks! Funny thing is, that was totally what I had been thinking of for this (being a former owner of such crappy keyboards growing up J). So it's a complete 180 when you're looking for the worst piano sounds in sample libraries as opposed to the best. For the context of that song, it then needed to arrive at an epic "fist pump to the sky" where our post-apocalyptic band hits its stride as Gary rocks out to ultimately try and save his life.
Did you have a favorite song to produce for Season 1?
That's a really hard one. The songs were so diverse that the process for each was super enjoyable for their own unique reason. As I mentioned, "Today" was the first… and I grew up as a grommet in the Grunge era. The 13 y/o in me definitely had a lot of reminiscent fun recording all the parts and producing up the track. I actually sang on a pirate rock version of "Safety Dance" as well as providing backing vocals for "Making Love Out of Noting at All". "Sing Your Life" was cool since there were two contrasting versions; a Latino rendition as well as a cinematic version which is the emotional release of the episode with Angelica and Ms. Crumble singing to each other. But I think "Making Love Out of Nothing at All" was my favorite (not just because Air Supply are Aussie as am I J). I love the narrative of Gary doing this song in this way, the poignance of what the song is emoting in the other characters lives on screen…. and the fact that I get to do a gratuitous 80's guitar solo (no one ever really asks you to do that anymore!)
Fans and critics have called out how much they enjoy the music for the show. How happy does that make you, to know people are noticing the music that much?
Well it's Awesome! But I'm only part of the musical experience. Andrea was Music Supervisor, Andrew Lockington was Composer, and then there was also the glorious fact that the showrunners really gave us such license with giving "Daybreak" its own musical personality. I hope it means we get to explore even further as "Daybreak" evolves narratively. Giving music a true identity is one of the most important things to me.
What was one of the largest challenges you had with this project? How did you overcome it?
I guess it would be the fact that everything was going on at once (as is more typical now with a season being completed before it's released to the streaming world). It makes for a lot of cross-firing of ideas back, forth, through and beyond – you really have to be ready for anything random that might occur (which is also a healthy thing for the final result of the show). In some ways, it's more like working on a film (a very long form film!) Ultimately, as the fog lifts a more defined image is achieved that gives a show such as this a really unique strength of identity.
You are also a composer with titles such as Syfy's 12 Monkeys and Drunk Stoned Brilliant Dead: The Story of the National Lampoon under your belt, did you ever talk with the show's composer, Andrew Lockington, about what he was doing on the show?
First time Andrew and I spoke was via email after we'd both finished "Sing Your Life," which was the main track where we needed to consider any cross-over as the duet version sits somewhere between song and score. Next time Andrew is in town (from Canada) then we're going to meet up… compare notes…. have a drink and a laugh about all things random in career and life!
From your musical perspective, where do you think the film and television industry is heading in the near future? Are there any new innovations that are in their infancy? In particular, what do you see as the biggest opportunities and challenges you'll have to face as someone contributing music to these projects?
Well I believe streaming is here to stay… and has already been doing many wonderful things since its inception. There is such diversity of content now (more than ever before which breathes life into such great storytelling. This organically creates die-hard fans out of an audience, to the point where there is almost something for everyone out there now.
In the future, I've also wondered if all the mediums will converge to provide a bit of an ultimate entertainment experience. For example, a film or tv show that you can experience via 180-360 degree VR where you get to make interactive narrative decisions — like a "choose your own adventure" per se. Video games have had that element for over 20 years now and I think it would be interesting if you could take that to an all-encompassing height. It would also mean a hell of a lot more work for us all…. so I'm probably not making any friends by saying this. But ultimately, I think the future is exciting, as it feels almost limitless.