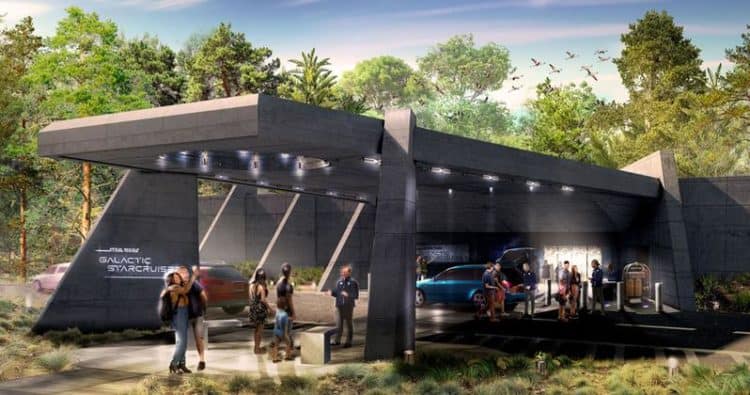 After purchasing Lucasfilm for $4 billion dollars, which Sarah Whitten of CNBC states that the corporation has made back and then some in previous years, Disney has been reaching higher and higher to give people the true Star Wars experience. In the process they've come up with the Galactic Star Cruiser Hotel resort that will be opening up in 2021. One can only imagine what kind of attractions they're attempting to include in this experience but at this point a lot has been said and there is still a lot of work yet to do to make it a reality. All we do know at this point is that instead of just a hotel, the attraction will become a cruise with a two-night itinerary that is designed to give people the most real Star Wars experience they can get for the money. And at this point with all that's going into the attraction you can bet that guests are going to need to start saving as of now since this isn't bound to be cheap. Despite the look of the Galactic Starcruiser Terminal and the lack of any real Star Wars feel to it apart from the construction of the building, the attraction is thus far promising a great deal of entertainment and immersion into the whole Star Wars experience. As per Ryan Scott of MovieWeb, the company had this to say:
"Curbside check-in prepares you to leave Earth behind, jump to lightspeed and begin your Star Wars story. From the Starcruiser Terminal, you will enter an exclusive launch pod for travel up to the Halcyon, your starcruiser in a galaxy far, far away. Through the pod's viewports, it looks as though you are traveling through space to approach the massive ship that is much too large to land on any planet."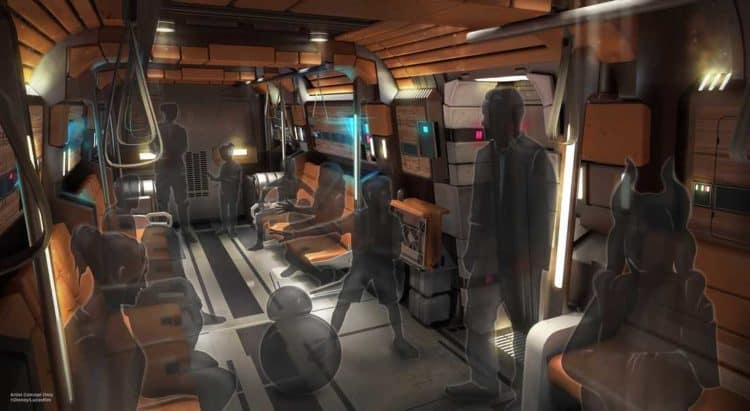 There haven't been a lot of details released on this attraction at this time but it does manage to stop off at Galaxy's Edge, the attraction that has already opened up in both Disneyland and Disney World respectively, so there will be a great chance for guests to experience the rush and the fun while some will move on to the Starcruiser and others will continue their journey elsewhere in the park. It's quite likely that there will be a rush to secure seats within the cruise when the attraction opens up, so those wanting to make sure they get the fully experience might want to think about signing on now or as soon as possible to get their spot, especially considering that it could be a mad rush that will see the attraction sold out on occasion. Star Wars is still immensely popular and since Disney took over it does appear to have taken a serious jump as new fans are coming to enjoy the experience and old fans are either grudgingly accepting it or learning to at least like what's been done.
From one angle it's easy to appreciate what Disney has done by taking over Lucasfilm since they have in fact managed to open up the Star Wars galaxy quite a bit and have introduced a lot more than George Lucas had been able to do in the past. But this is unfortunately where the dilution of the franchise can occur since they are attempting to move away from the core ideas that made the story so great. It's a big galaxy, there's plenty to see, and there are plenty of characters to get used to and introduce. But at what point does it become Men in Black or Star Trek? Some might say that's silly, but with the idea of the Force, the Jedi, the Sith, and everything that goes on between those three concepts being integrated in a way that absolutely makes the Star Wars galaxy what it is, Disney is playing with fire when trying to expand too much. So far things haven't gone completely off the rails since they've kept some sense of order to it all, but hopefully they'll recognize that the core ideas that made Star Wars so great need to be kept as much as possible if only because that's what is bound to keep the story attractive to so many. The new attractions and new looks into the galaxy are great, they're expanding things in a way that allows the old and new generations to see so much more and enjoy the galaxy as a bigger place than just a handful of planets. But at the same time, Disney really needs to take a look at the expanded universe material again and figure out why some people are so upset that they scrapped the majority of it, especially when there was so much great material.
The attraction mentioned here is undoubtedly going to draw people by the hundreds if not thousands, and you can bet that whatever Disney charges they're going to pay. Think about saving up and grabbing a spot now, as they might not last that long once things get underway.