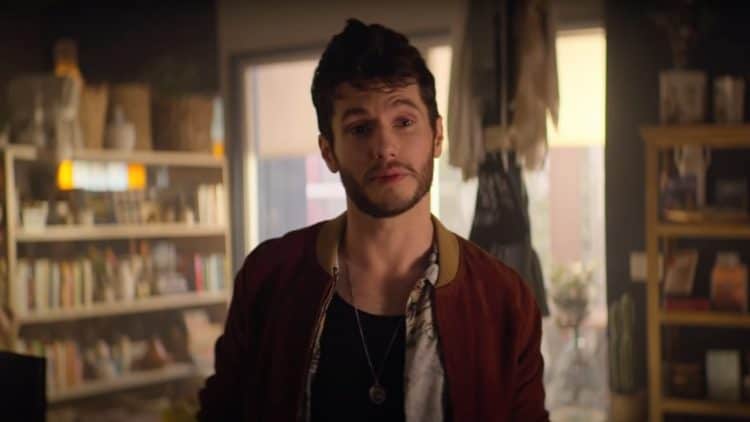 James Scully didn't just enter the industry, he broke into it. In just a few short years, the 28-year-old actor has gone from being relatively unknown to having main roles on two shows. Many people will recognize him best from his role as Forty Quinn on the second season of You. Prior to that, he had a starring role in the series, Heathers. However, outside of those two roles, James doesn't have a lot of professional experience. Still, he has managed to learn quickly. Although he's just getting started, it's evident that James Scully is here to stay and his fans are here for it. Continue reading to learn 10 things you didn't know about James Scully.
1. He's From Texas
James was born and raised in San Antonio, Texas where he has a typical middle class upbringing. He attended a performing arts high school in the area where he was really able to focus on and develop hit skill set. However, it looks like he is currently based in Los Angeles.
2. He Studied Musical Theater
For many actors, the idea of entering the real world of acting is so exciting that they decide to start going out for auditions immediately after high school. However, James decided that a different path would be best for him. He wanted to continue studying the art of acting. He enrolled in Otterbein University in Ohio where he earned a BFA in musical theater in 2014.
3. He's Gay
James is openly gay. Although is proud of who he is, the journey hasn't always been easy for him. In an Instagram post, he details some of his feelings about coming out and said that while he was relieved in some ways, he was angry in others because he felt he had been forced out of the closet. Now that he has a large platform, he has become an advocate for more queer representation in the entertainment industry.
4. He Was a Cycling Instructor
The archetype of the starving artist is a very true experience for most actors at the beginning of their career. Like many other actors, James has had to work off jobs over the years in order to support himself. For several years, he worked as a cycling instructor at Swerve Fitness in New York City.
5. He Isn't The Romantic Type
When most people think of relationships, romance is one of the first things that comes to mind. However, James really isn't into all of the romance. He told Glamour Magazine, "Things that are traditionally romantic, like giving flowers or baby talk or just lots of verbal affirmations, I don't really love that."
6. His Career Was Struggling Before Being Cast In You
James was very excited when he found out he got the part as JD in Heathers. But that excitement quickly wore off once the show aired and the reviewers started coming in. Critics had nothing but things to say about his performance and one even blamed him for ruining the entire show. After seeing so much negativity, he started to question everything he had been working for and felt like he might not get an opportunity to redeem himself. Luckily, the opportunity for You came around, and it gave his career a complete 180.
7. He Has A Close Relationship With His Family
Even though his star has been rising rapidly, James hasn't forgotten about the people he cares about the most. He has a very close relationship with his family and is grateful for all of the support they've given him — both personally and professionally — over the years.
8. He's Struggled With Imposter Syndrome
Sometimes when people get opportunities that seem good to be true, they start to feel like they don't deserve them. This is something that James had to face early on in his career. During his interview with Wonderland Magazine, James said, "I struggled feeling a lot of imposter syndrome, worrying that I didn't have anything to offer."
9. He Supports Social Justice Activism
As a member of the LGBT community, James has the unfortunate experience of knowing what it's like to be judged and treated differently because of your identity. As a result, James is very passionate about several social justice initiatives. He is a strong supporter of the Black Lives Matter movement and also an advocate for LGBT rights.
10. He Doesn't Actually Like Green Juice
One of the most memorable things about James' character on You is the fact that he was obsessed with green juice. Ironically, it's not something James likes at all in real life. He told Elle that he prefers blueberry acai and he won't be upset if never sees green juice again.
Tell us what's wrong with this post? How could we improve it? :)
Let us improve this post!