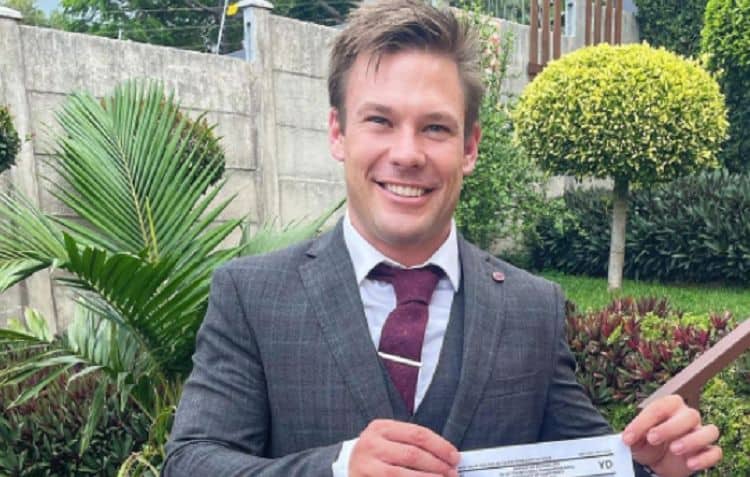 Joao Franco probably never thought that his love for traveling and adventure would make him a TV star, but that's exactly how things panned out doe him. Joao was introduced to the reality TV world when he appeared as a cast member on season three of Below Deck Mediterranean. Thanks to his good looks, charm, and work ethic he quickly became a fan favorite. After two seasons of the show, Joao left Below Deck behind and was excited to move on to his next endeavor. Although it's been more than a year since we last saw him on our screens, lots of fans are still interested in what he has going on. Keep reading to learn 10 things you didn't know about Joao Franco.
1. He Comes From A Diverse Background
Joao was born and raised in Zimbabwe, but his family is originally from Europe and his parents had him at a very early age. Joao is very proud of his roots and is thankful for all of the cultures that have blended together to make him who he is. He is currently living in South Africa.
2. He Had A Rough Childhood
It may look like Joao has it all these days, but things weren't always easy for him. His parents were very poor when he was born and things got even worse when they separated. At one point, someone broke into the home that Joao shared with his mother and siblings, and Joao had to fire an old pistol to defend the family. Unfortunately, he ended up accidentally shooting himself in the arm in the process.
3. He Enjoys Helping Others
As someone who comes from humble beginnings, Joao knows the importance of having people who are willing to help. Now that he's done well for himself, he is dedicated to giving back to those in need. He recently started a non-profit organization called Share the Love which is dedicated to uplifting people financially and mentally.
4. He Loves Animals
There are dog people, there are cat people, and then there's Joao. He loves all sorts of animals and he loves getting the chance to meet and interact with all sorts of different species during his travels. Some of the animals he's met include pigs, monkeys, and sharks.
5. He Enjoys Interacting With Fans
Becoming a reality star may have been an unexpected event for Joao, but he has handled it all with grace. He is very thankful for all of the people who have supported him on his journey and he loves getting the chance to connect with his fans. Even though he doesn't spend much time on Twitter, he does enjoy using the platform to respond to questions and comments.
6. His First Captain Job Was Very Stressful
When Joao left Below Deck Mediterranean, he was excited to begin his journey as a yacht captain. While he is thankful for the experience he got as a captain, he also admitted that it was very stressful.
According to Bravo, Joao said, "I think the hardest part of being a captain is the responsibility of dealing with people's lives on board. My first job was extremely difficult. I'm not exaggerating. I lost going into port, I lost port side engine, I lost my bow thruster, and we lost stabilizers while we were out, and I had to dock this boat with guests on board. My very first docking. I'd never docked a boat before, and here's a 30-meter, go. So, it was really difficult, but I think after doing my courses fairly recently, if I were to be asked if I were to take on that position again knowing what I know now, I'd probably say no."
7. He's Focused On His Sobriety
Alcohol played a very big part in Jaoa's life for many years, but unfortunately, it also resulted in some negative consequences. Joao decided to give up drinking and he has been sober ever since. He believes that his quality of life has improved greatly since he decided to stop drinking.
8. He's A Firefighter
Becoming the captain on a yacht isn't the only job Joao has held since leaving Below Deck Med. In 2019, he decided to branch out and try new things. He took an advanced firefighter course and appeared to be fighting fires. However, as far as we can tell he is no longer working in that field.
9. He Doesn't Have Plans To Return To Reality-TV
There are some people who get addicted to reality TV once they get their first taste of being on screen, but Joao doesn't appear to be that kind of person. We weren't able to uncover any information to suggest that Joao is looking to return to Below Deck or do another TV show.
10. He's In A Relationship
Despite all of the ups and downs Joao has had in life, things have been going really well for him lately. On top of exploring new career options, he is also in a happy relationship. Joao is dating a woman named Michelle Dicu and the two seem to be going strong.
Tell us what's wrong with this post? How could we improve it? :)
Let us improve this post!