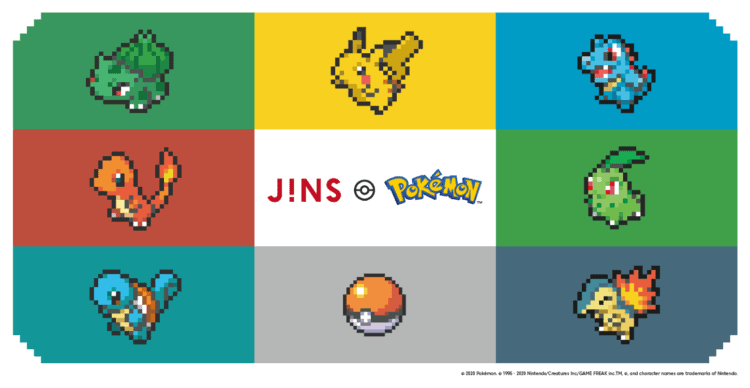 Pokemon is one of the most beloved gaming franchises in the entire world, so it would make sense why it would be the perfect way to introduce players to these special glasses by JINS eyewear. However, it's still nothing that I ever would have expected in this capacity. There's a few options that you have when looking at different models of these glasses including models from different Pokemon regions like Kanto and Johto, with different Pokemon from each region on each model. JINS was kind enough to send me over a pair of the Kanto Region Model (specifically the Kanto Region Model 003 in Dark Brown) and because I will be using these mostly for gaming and work, they included the heavy use lenses! So, now it's time to see what I think of these blue light Pokemon glasses! Note: I did receive these Pokemon glasses for free, though this review will be as honest as Pikachu is an electric type!
Comfort
There's a few things that we need to talk about when it comes to these Pokemon glasses and one of the biggest things is comfort. These Pokemon glasses are very comfortable and while they definitely aren't cheap, JINS made sure not to cheap out on the quality of the product. These are incredibly sturdy and with the protruding nose piece in the center of the glasses, they are nearly impossible to move around on your face with any amount of movement. After some time, I've found myself needing to adjust other glasses quite often, and while I do still adjust these from time to time, they have yet to feel uncomfortable on my head. However, if you're looking to use headphones at the same time – like if you're gaming – that's where these glasses (and most others) do find themselves feeling a bit awkward. They rub up on the side of the earcups and make a slight squeaking sound that I'm not particularly fond of, but I guess there's not really much that one can do about that, since it's just basic friction. Maybe someone will make some blue light gaming contacts or gaming glasses that somehow are able to avoid this one day?
Visual Appeal
When talking about any sort of physical cosmetic, one of the biggest questions is how does it look? Well, these Pokemon glasses look fantastic. From the outside, they appear to be just normal looking glasses, but on the insides of the temples are a few subtle Pokemon icons. On the left temple: Bulbasaur, Charmander, Squirtle, and Pikachu. On the right temple: three Pokeballs and a Pikachu icon. The really fun stuff comes in the carrying case and the cleaning cloth, which are both themed pretty heavily around the classic video game series. On the top of the case, there is a Pokemon text logo on the left and then next to that, on the right, are icons of Bulbasaur, Charmander, Squirtle, and Pikachu again, but this time they're all in color, and they really pop against the grey case. On the inside of the case is the JINS / Pokemon crossover text logo as well as the three Pokeballs and a Pikachu icon in silver (though, to be honest, you can't really tell that it's Pikachu all that much). The cleaning cloth also features the same color sprites that are found on top of the case, but it includes 151 Pokemon from the Kanto region rather than just the four starters. There's also a pretty cool sticker that comes on the tag which also displays the four starters against a black background.
Final Verdict
I've tried a couple of different blue light glasses for gaming like the more expensive (but not really worth it) Razer Anzu Smart Glasses and Glassy Eyewear's more affordable gaming glasses, but the JINS Pokemon glasses fall somewhere in the middle – depending on the options you choose, of course. With the Kanto Region Model 003 and the heavy use lens option, these glasses come out to $180, which is quite a bit more expensive than the Glassy Eyewear alternatives, but still less expensive than the Razer Anzu Smart Glasses. While you won't be getting any built-in speakers with these as with the Razer Anzu, and you will be spending quite a bit more than you would on something like the Glassy Eyewear gaming glasses, you're definitely getting a higher quality product. If you spend your days in front of any screen for quite a bit of time, investing in a pair of blue light glasses can really help save your eyes from a world of strain, and the JINS Pokemon glasses are definitely a great product. Plus, you can never go wrong with Pokemon!gaming contacts
Tell us what's wrong with this post? How could we improve it? :)
Let us improve this post!