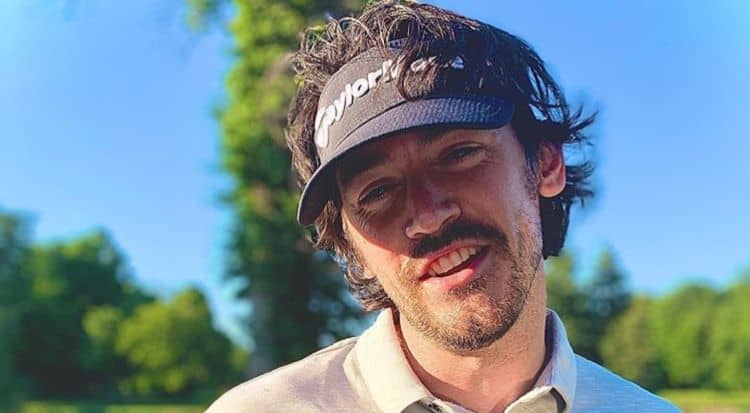 Not to be confused with the mayor of Ottawa who has the same name, actor Jim Watson, has had a fantastic last few years. Since making his debut in 2012, Jim has worked his way through the ranks to be cast in some press impressive roles. Most recently, his role in the CTV series, Transplant, has a lot of people talking. On the show, Jim plays a pediatrician named Theo Hunter who tries to balance the stress of job and the loneliness of being away from his family. Jim's ability to play such a multifaceted character is yet another reminder of just how good he is at what he does. Continue reading for 10 things you didn't know about Jim Watson.
1. He Also Has Some Behind The Scenes Experience
Almost everyone who is familiar with Jim Watson's work knows him from the things he's done as an actor. However, he also has experience doing some behind the scenes work as well. In 2018, he wrote, directed, and produced a short film called A Northern Song.
2. He's Happily Married
Being good looking and talented has probably resulted in Jim being at the top of a lot of people's crush list. Unfortunately for them, though, Jim is off the market. He is happily married to musician, Danielle Beaudin. The couple tied the know in an intimate ceremony in 2018.
3. He Likes To Make Music
Jim isn't just married to a musician, he's also one himself. Although he hasn't released any music of his own, he often writes music with his wife and he likes to sing and play the guitar. Maybe one day the two will even team up to release a joint project. I think it's safe to say that their fans would love that.
4. He Enjoys Rock Climbing
Acting certainly isn't the only thing Jim loves to do. He also loves to rock climb and visits his local rock climbing gym as often as he possibly can. He even has a climbing wall at home. Anyone who has ever attempted to go rock climbing knows just how hard it is, so Jim's upper body strength must be on point.
5. He Loves Being An Uncle
Jim and Danielle don't have any children of their own, but they still have a very important role: being the good aunt and uncle. After all, being an aunt/uncle means you get to do all of the fun things without having to worry about the stress and responsibility of being a parent.
6. He Studied Acting In College
Whether or not actors should formally study the craft is something that is always being debated within the acting community. Many people feel that real world experience is priceless while others believe that a formal education is a must in order to be able to properly make the most of real world opportunities. Jim Watson seems to be a part of the latter group. He attended George Brown College in Toronto where he earned a degree in theater.
7. He Loves Giving Back To Others
Having a positive impact on the community is something that has always been important to Jim. He loves helping others as much as he can and is a supporter of The Office of the United Nations High Commissioner for Refugees (UNHCR). According to the office's website, it is "dedicated to saving lives, protecting rights and building a better future for refugees, forcibly displaced communities and stateless people."
8. He Has A Close Relationship With His Family
Jim may be a star, but he's never let the success of his career go to his head. He has always maintained a great relationship with his loved ones and values the love and support of his family. Having a strong support system is invaluable, and this is something Jim has never taken for granted.
9. He Enjoys Helping The Next Generation
Some people who reach certain heights in their careers don't want to turn around and help others, but Jim isn't that kind of person. He loves working with up and coming performers and showing them the ropes of what it takes to really make it as an actor. He and his wife have also started Steeltown Arts to foster young talent.
10. He's A Cat Person
I hate to break it to all of the dog people out there, but Jim is on #teamcat. His Instagram bio says that he is a proud cat dad, and although it takes some scrolling to find pictures of his cats, the evidence is definitely there. Even though the cool points are usually reserved for dog people, I guess we can cut him some slack.