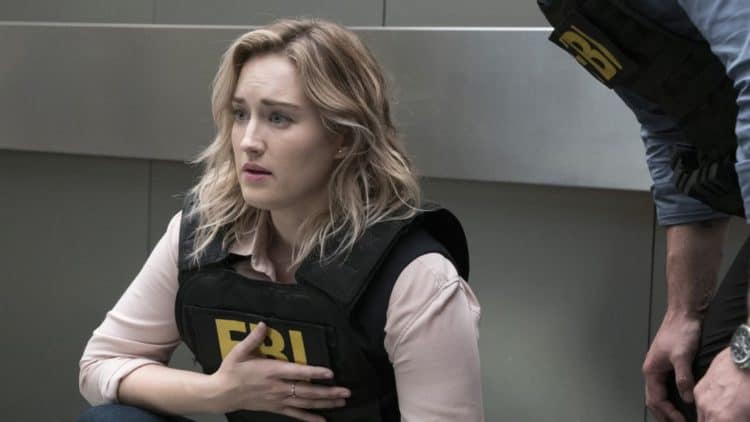 Ashley Johnson has an all rounded personality making her fun when she needs to, and she can get down to business. While she is a popular actor, she has outstanding vocals. Her acting career started early. In her opinion, it might have been by accident, but then again, fate has a funny way of revealing your purpose. While she or her family members did not take it seriously, she grew to amaze many and build a large fan base. Below are 10 things you probably did not know about her.
10. She comes from a family line with similar talent
Ashley's gift is not just limiting to her in her family line. She comes from a long chain of gifted actors and singers. Just to mention but a few, her elder brother Chris is part of the television series, The District. Her elder sister, Haylie Johnson, is an actor and a musician. Their mother, Nancy stands out as an independent film producer whereas her grandmother was a famous concert pianist. From the look of things, it is evident that Ashley has a natural talent. However, how much do you know about her?
9. Ashley plays a number of instruments
While many may relate to her from her acting career, they probably do not know that she can play more than three different instruments with ease. Just like her grandmother, she is good with the piano. In addition, she can also play the guitar, cello, and the ukulele.
8. Her first cast was by accident
Her very first cast was at the age of nine. She had not gone for the audition but had rather taken her friends for the auditions.
7. She loves outdoor activities
Her pretty face should not lie to you. She has an outgoing personality and enjoys outdoor activities such as snowboarding and surfing. She is also a good gun shooter. She is fun behind the scenes as well as outdoors.
6. She is part of a band
Ashley Johnson is in a band and the most interesting part of it is that her sister is also part of the same band.
5. She appeared in about 8 television series before she turned 21 years
Talking of talent, Ashley was part of casts from eight different television series. Some of the series shows include Growing Pains, Phenom, All-American Girl, Roseanne, and What Women Want just to mention but a few. She was able to take on the roles without confusing them, which makes it interesting.
4. She is also a voice actress
Ashley is behind some of the cartoon characters as a voice actress. Some popular traits include Gwen Tennyson in the cartoon Ben 10: Alien Force, Terra in the movie Teen Titans, as well as Sean in the movie The First Snow of Winter. She is also behind Jinmay's voice in Super Robot Monkey Team Hyperforce Go.
3. She won the Best Performer in the PlayStation exclusive, The Last of Us
She takes on the Character Ellie on the PlayStation exclusive, The Last of Us. Here, she won a video game BAFTA for the Best Voice Actress in the game. She plays the role of making players feel like they are part of the game.
2. She co-runs a photography company
Ashley co-runs Infinity Pictures, a photography company with Mila Shah. She is probably a jack of all trade when looking at how diverse her activities are and how close she holds to all of them. However, she only partakes in this venture when she is not singing or acting.
1. She is engaged to Brian Wayne
Ashley Johnson and Brian Wayne Foster have been dating since the year 2012. Brian also touches on a variety of capabilities, as he is a writer, poet, and singer. After dating for six years, they were engaged December 2018. The rest is yet to happen as fans await the D-day.
Ashley Johnson is a talented America actress, singer, as well as voice actress who will stop at nothing in her career. Having started at a tender age, she is still going strong in the industry. Her fans are awaiting church bells with her recent engagement to Brian Wayne Foster. Despite her popularity, above are some aspects of her life that you probably did not know.