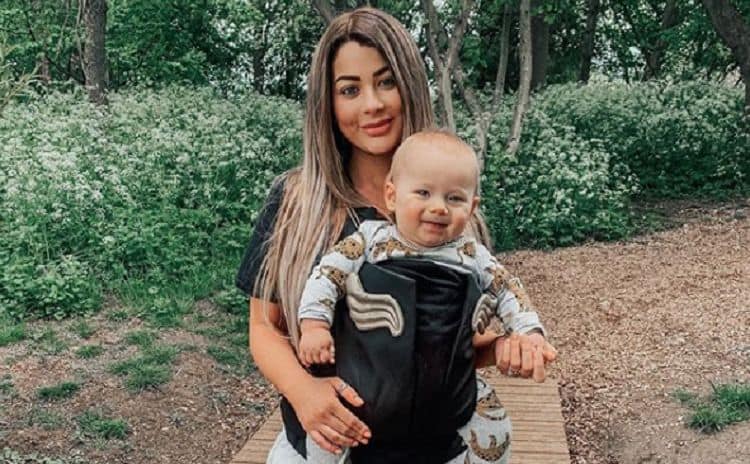 If you haven't seen the incredibly beautiful and amusing Love Island, then you've been missing out. Set in a tropical paradise, contestants on the show coupe up in order to win the game. They face some challenges, including eliminations and new people being added to the show every time someone is removed. However, mostly it's a show about attractive people in paradise doing precisely what you might expect. Contestants are filmed swimming, drinking and generally having a fantastic time in a stunning and secluded tropical paradise. Jessica Hayes was the season one winner along with her fourth partner Max. We've collected some fun facts about the lovely lady to share with fans and soon-to-be-fans.
1. She's a Model
Perhaps it's not too surprising, but the lovely Jessica Hayes is good looking for a living. She's a model for Page 3. Mostly known for her incredible steamy bikini modeling, Jessica has 'the goods' and she's not at all shy about showing them off to her adoring audience. If you want to see more of her, there's plenty to see. You can find her on Page 3, and she posts regularly to her Instagram.
2. Jessica Wasn't Meant to Be on the Show
Oddly enough, Jessica wasn't even scheduled to be on Love Island. She was a part of the dry run, which shows do to get lighting and camera angles along with other technical details worked out. However, the incredibly photogenic model won them over. Producers on LI loved her so much they decided to keep her around. It was clearly a great decision on their part since she went on to win.
3. Wardrobe Malfunctions
Once people knew who she was, Jessica started getting a whole lot of attention. Some of it was more risque than you might expect. In fact, you might tactfully say that she's had more than a few questionable 'wardrobe malfunctions.' If you were less than tactful, you might say she does it intentionally. We admire a woman who isn't afraid of showing off her body. It may make a scandal in the tabloids, but we can respect someone for knowing they want to be seen and then following that dream no matter what. Plus, she's probably a ton of fun to be around.
4. Lots of Surgery
Before her time on Love Island Jessica had never undergone any elective surgery. However, after winning she had some work done. Apparently, she liked it so much she did it again. Then again and again. Jessica doesn't use the term surgery addict. However, she does say it's become a game for her to pick apart and fix everything about herself that she doesn't like. Additionally, she admits that she hardly recognizes herself.
5. She Wanted a "Nice Guy"
When they asked Jess on the show what she was looking for the model had been single a while. She confessed that she was looking for a 'nice guy.' Unlike many women who are always seeking a bad boy and a thrill, Jess is thrilled enough with her life and experiences. She isn't looking for the muss and fuss of a brooding, troubled or wild man.
6. Marrying Her Best Friend
Jessica found her nice guy in an unexpected place. Her best friend, the handsome tattooed Dan Lawry. The couple has known each other for a very long time and he finally 'put a ring on it.' They seem very happy together and post about one another on social media regularly. They aren't married just yet, but the couple is engaged.
7. Baby on Board
Jessica and Dan had their first child just a couple of weeks ago. Baby Preston is healthy and beautiful. There are pictures of him with new mommy Jess on her Instagram account along with plenty of sexy pregnancy pictures of the model glowing with hormonal happiness. They're thrilled to be parents.
8. Social Justice Warrior
With all the online bullying getting attention these days, Jessica has joined the fight. She regularly posts to her Twitter feed about people who are mistreating others and practicing cyber-bullying. Jess is not afraid to speak out when she sees something terrible happening. We admire anyone who uses their prestige to make others aware of a problem.
9. Animal Lover
In addition to a fiance and her new son, Jessica also has a dog she loves dearly. Pets can extend your life and bring you joy even when things aren't great.
10. Under Fire
While we know some people get up in arms about seeing a celeb's breasts, things have gone a whole lot further. Because of her outspoken views, Jessica has received death threats. Not only have non-fans threatened her personally, but also her dog and baby. The downside of being in the media spotlight is that some people won't like you. We respect people's right to have opinions. Regardless, there's a vast difference between saying you don't like something and outright threatening actually to murder another human being for their views.
Final Thoughts
Like her, love her or hate her guts, Jessica Hayes has undoubtedly made a splash. We can't even imagine how difficult it must be to go through the highs and lows of pregnancy hormones while under threats like that. Whatever you think of her career, Jessica has remained strong in the face of some serious issues. We hope to keep hearing from her and seeing her for a long time.