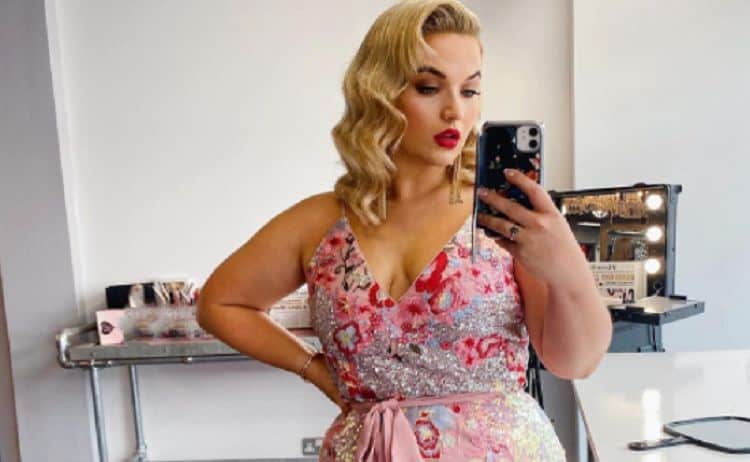 It wasn't long ago that the idea of being a model despite not being a slender size 00 was out of the question. Brands, designers, and stores only wanted to see slim, trim, and thin models grace their runways and the pages of their publications, but the world is changing day by day, and plus-size models are more common now than ever. More and more people want to see models who look more like they do, and that means people such a Jess Megan can live their dreams of becoming a model when two decades ago it was never going to happen. She's known for her plus-size figure, and she's making a killing as a model using her body to show off clothing and accessories. She has a massive following, and the world wants to know more about her.
1. She is Young
She's not the youngest model in the world right now, but she's still quite young. This blonde beauty was born on August 19, 1993. She's in her late 20s, and she's got 30 to look forward to in fewer than two years. It is such an exciting time in her life, too.
2. She is English
She's a born and raised English woman. She was born in a place called Hampshire, England, and she was raised there, too. We know very little about her childhood and her life back then, but we know that she didn't stray too far from home as a child.
3. She Has a Massive Following
She has a large following on Instagram, and that is part of the reason she is so successful. She is part of the half a million club, and that is not a bad place to be when you are a model working hard. She has more than 509k followers as of December 2021.
4. She is with a Management Company
It's not always common for a model to have a management company any longer. While this was the norm years ago, now you can be a model if you have an Instagram page and great photos – and businesses willing to give you items to model for you. This young woman has a modeling company on her payroll. She's managed by Curves Management.
5. She's Been Modeling for Several Years
She began her online modeling career back in 2015. She posted some modeling photos on her Instagram account in February of that year, and things seemed to take off rather quickly for her at that point. She started landing more collaborations, more deals, and more followers, and things are really big for her right now.
6. She is an Ambassador
She's not the ambassador of a country – which would be very cool – but she is a brand ambassador. She works with The Body Confidence Revolution serving as their brand ambassador and the face of the product. She's someone who people look up to and admire, and this is why she landed her ambassadorship.
7. She Gives Good Advice
While standing around in some sultry lingerie, she makes us think. She uses her Instagram caption to tell her followers that if they're in a slump or feeling drained, it might be their significant other. She then points out that someones significant other is not someone who should drain you and make you feel unsafe, unhappy, or terrible. She's not wrong.
8. She Calls Herself Disorganized
It's only a problem if you let it be a problem. There are those of us who are so highly organized we cannot function when things are out of order, and then there are those who are so disorganized that we can't get it together and cannot function because of the disarray. No matter where you fall on that spectrum, you're getting nothing done because you're too much of it.
9. She Thinks You Are Perfect
If there is one thing that Jess Megan is sure of, it is that you are perfect. If you want to know how she really feels, there you go. She thinks you are perfect no matter how you look. Whether you are comfortable in your own skin is what is the question. If you are not, it's time to learn to be. Figure out how to be. Learn to embrace yourself. It's okay.
10. She's a Role Model
If you're looking for something positive online, check out her account. She's all about the positive, and we adore it. She's sharing her real life, her real feelings, and she's making sure the world knows being different, bigger, smaller, happier, more anxious, or whatever, is a personal thing that is all about you. She wants the world to find happiness in what they have not what they want, and it's all from the inside out. Follow her. She's a ray of sunshine.
Tell us what's wrong with this post? How could we improve it? :)
Let us improve this post!