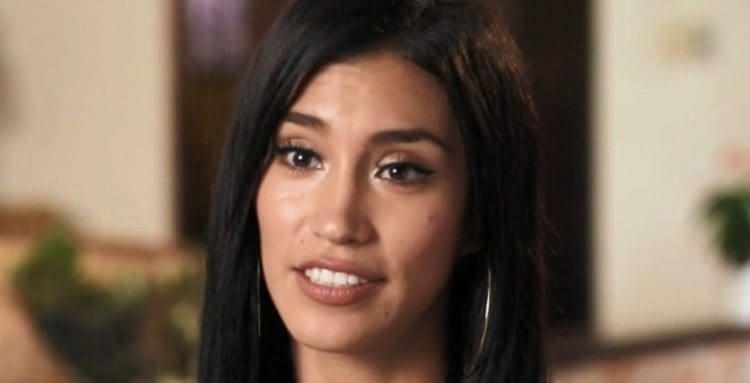 If there is one show that has had tongues wagging ever since its inception, then it is 90 Day fiancé. It is a reality show focusing on couples who have received k-1 visas to go and have some time with their American fiancés. The show is impressive and has led to a spinoff, 90 Day fiancé: before the 90 days. The show just ended its 3rd season, and among the couples were Timothy and Jeniffer. Jeniffer, a Colombian, seemed to garner much attention on the show due to the nature of her relationship with Timothy. Focusing on Jeniffer Tarazona, below are ten things about her that you may be interested in.
1. Personal Life
There is not much information about Jeniffer Tarazona's personal life, with the most obvious being her Colombian nationality. According to Reality TV World, she is from Bucaramanga in Colombia, and she is 25 years old of age. She also has a young daughter, Violet. The show focuses on the dating life of Americans and their foreign partners, and Tarazona being from Colombia, is a suitable nationality profile of the show. Her parents also make some appearances in the show, when Timothy meets up with them.
2. Her Modeling Career
One thing that stands out about Jeniffer is her dashing looks, from the body to the complexion she got it all. It should not come as a surprise to learn that she is a model. She seems to be more prominent in the Colombian scene, and she also uses her social media handles, notably Instagram, to show off her features. During the show, not much can be seen of her forays into the runway world. We hope she will use the mainstream exposure from the reality show to boost her modeling career.
3. Her Relationship To Timothy Malcolm
Her entry into the 90 Day Fiancé franchise came through courtesy of her American boyfriend, Timothy Malcolm. The relationship got the attention of many fans as it looked entirely one-sided or rather just lacking the factor driving most relationships. Most of the time, the coupled did not seem to get along, and their split became a matter of when and not if. As the season progressed, the rifts between the two grew wide, and judging from her social media posts, Tarazona was ready to call it quits. She recently claimed to be single, and it seems it was her move to cement their end.
4. Meeting With Timothy
We already know how the association between Timothy and Jeniffer did not end in a fairy tale composure; their initial meeting seemed fine. They met from a dating site, and initially, Tim thought that he could not be a perfect match for Jeniffer. However, they got along all well and had their first meeting. Despite the show portraying their first meeting to be in Colombia, they met in Mexico for another of TLC's shows.
5. The Jeniffer-Veronica Feud
Your girlfriend and ex are like the same poles of a magnet; they rarely come close. This is a fact evident between Jeniffer and Veronica Rodriguez, who is Tim's ex-girlfriend. The two have been on each other's necks for a long time, with the feud being evident on social media. As evident from Soap Dirt, the feud began with veronica throwing shade at Jeniffer, claiming she was high on drugs. She further pushed her to the edge by claiming she was negligent to her daughter. The statements led to a chain of responses from either party, with Tarazona's fans implying jealousy on Veronica's part.
6. She Recently Got Involved In An Accident
In September of 2019, Tarazona's fans got the sad news that she got involved in an accident. She got into a collision with another car just after she dropped off her daughter at school. She got some bruises and burns from the ordeal, and it was a relief for her followers who later learned that she was out of risk.
7. Her Social Media Presence
Jeniffer Tarazona is quite the figure on social media. She has handles on both Facebook and Instagram, but it seems Instagram is where she feels at home looking at her activity. On the platform, she has almost 1000 followers, and she posts a lot showing off her body as part of her modeling career. She interacts with fans on her posts, and you can also note that her feud with Veronica took place on this social platform.
8. Dating Life
Her dating life started with her relationship with Tim Malcolm, which, as we know, did not end perfectly. After the split, several websites such as Tv Show Ace are speculating on her next move after the split. As from the site, she has been linked to several men some on her social media feed, though there is no confirmation from her at all. There have also been rumors of her seeing American entertainer, DJ Diplo, though it is not confirmed yet.
9. Her Hobbies
The fact that a lot about her personal life is in the dark, not much is known about her likes and what she does for fun. However, a peek into her social media posts, she comes off as an adventurer with love for photography. The photography part may be due to her career in modeling. Travelling also seems to be her thing.
10. She Got Frauded
As earlier indicated, Malcolm and Jeniffer did not meet in Colombia as they wanted the narrative to go. After reaching out for the show and getting rejected, they went ahead and met in Mexico. They then came with their story that Frauded later on blasted.
Conclusion;
Jeniffer Tarazona had an unforgettable run in the 3rd season of the 90 Day fiancé: before the 90 days, alongside her American partner, Timothy. Their relationship brought them much attention, as it seemed to be very dramatic. From gay accusations to them being disinterested in each other, their association had the eyes of the fans. You can catch more of the model from her Instagram, where she is very active.