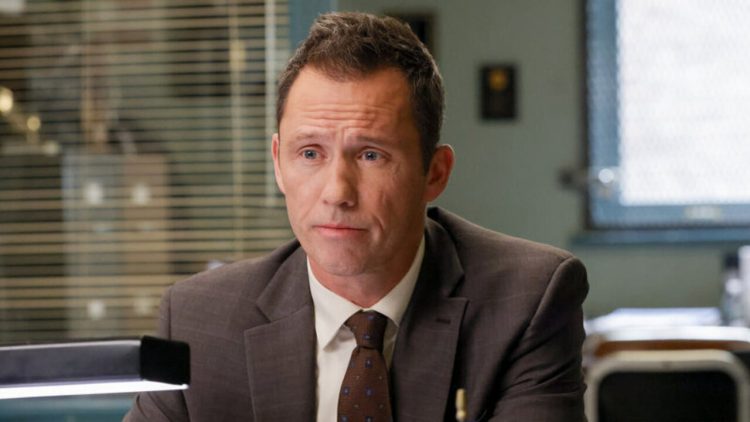 For fans of American detective drama, Jeffrey Donovan is popularly known for his role as NYPD Detective Frank Cosgrove in Law & Order and Michael Western in Burn Notice. Donovan has had quite an impressive career and is regarded as one of TV's most famous actors.
Donovan is far more than his detective characters in the film. To help demystify the actor, these are 10 interesting things about Jeffrey Donovan.
1. He was Raised By a Single Mother on Welfare
Life was tough for the actor as a young boy. He is the second son of three boys, born to Nancy Matthews on May 11, 1968, in Amesbury, Massachusetts. His father abandoned the family, leaving his mother to raise him and his older and younger brother by herself. The family had to depend on welfare to survive.
2. Jeffrey Donovan Film Debut
Donovan's first film feature was in Throwing Down (1995). The actor played the role of Pete Gulley. Donovan took on more roles in different movies before starring alongside Will Smith in 2005 Hitch.
3. He Has Played the Role of Robert F. Kennedy and John F. Kennedy
Donovan sure has the grace and poise to deliver the roles of playing the two most popular Kennedys. Donovan first played Robert F. Kennedy in Clint Eastwood's 2011 biographical drama, J. Edgar. Five years later, Donovan played John F. Kennedy in Rob Reiner's political drama, LBJ.
4. Jeffrey Donovan Has Irish/Scottish/Canadian Ancestry
Donovan comes from a line of Scottish and Irish ancestry. He has also traced his roots to French-Canadian Ancestry from his maternal grandparents. His grandmother was from Tracadie in New Brunswick, while his grandfather was from Prince Edward Island.
5. He Has Starred in Four Different Production Series of Law & Order
A handful of actors can lay claim to an achievement like this. Detective Frank Cosgrove is undoubtedly Donovan's most prominent character on TV. Donovan's first appearance in the TV series was in 1995, where he played Edward Nicodos in a single episode. Then, he played Jacob Reese in 2007.
He took on the role of Detective Frank Cosgrove in 2022 Law & Order. He guest-starred in a single episode of Law & Order: Special Victims Unit and Law & Order: Organized Crime.
6. Jeffrey Donovan's Wife & Children
The actor is married to Michelle Woods, a model, and actress. The couple got married in 2012 and have three children. They had their first child, Claire, in 2012. Two years later, in 2014, they welcomed their second child, Lucas. The couple's last child was born in 2017.
7. Donovan is a Boston Red Sox Fan
The actor says he has been a fan of the baseball team for as long as he can remember. He was honored by the team in 2009 by allowing him to throw the ceremonial first pitch. It was in the game between the Red Sox and Seattle Mariners. The next year, he also threw the ceremonial first pitch in a game between the Reef Sox and Baltimore Orioles.
8. He Has Over 20 Years of Experience in Martial Arts
Jeffrey Donovan is not one to be messed with, as he's got the required skills to take down opponents in a fight. His love for Martial Arts earned him a black belt in Shotokan karate while in college. He is also skilled in aikido and Brazilian jiu-jitsu.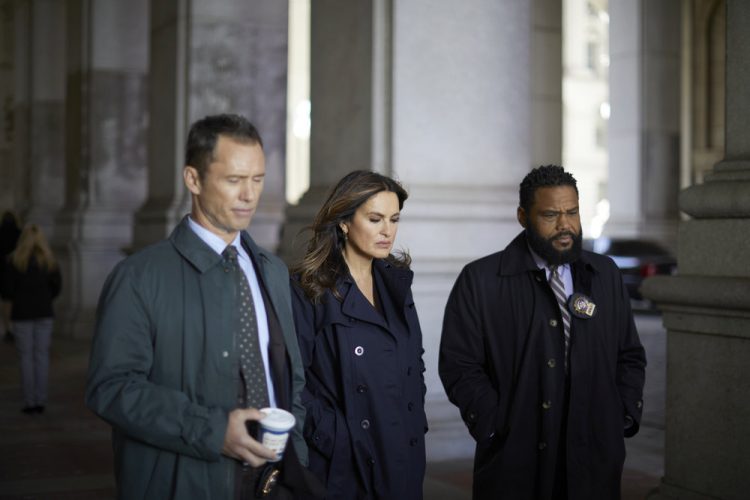 9. Jeffrey Donovan is a Certified Scuba Diver
Donovan has proven time and time again that he's much more than an actor. The career may be paying the bills, but he has other talents and skills to back it up. The actor is a certified scuba diver.
10. Jeffrey Donovan's Net Worth
With a career spanning almost three decades, Donovan has accumulated significant wealth. According to Celebrity Net Worth, Donovan is worth an estimated $10 million.