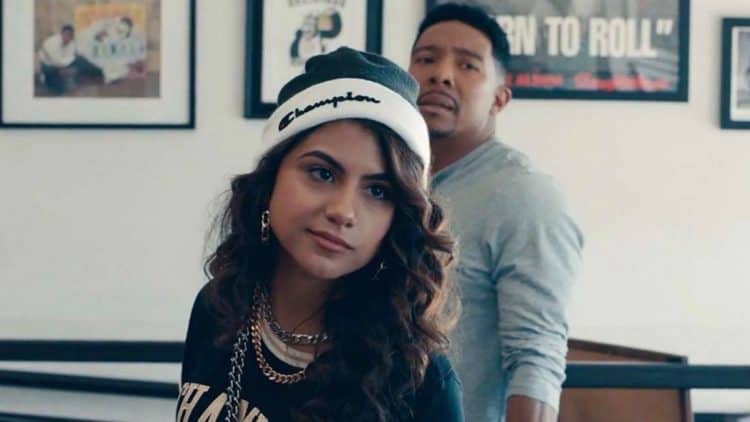 Jearnest Corchado's journey in the entertainment industry is a testament to the power of perseverance. After nearly a decade of hard work, this talented actress is finally getting the recognition she deserves. With her captivating performance as Marisol in Apple TV's Little America and her role in Netflix's Sneakerheads, 2020 has been a breakthrough year for Jearnest. But there's so much more to this rising star than meets the eye. Here are 10 intriguing facts about Jearnest Corchado that you probably didn't know.
1. A Passion for Inspiring the Youth
While Jearnest's primary goal as an actress is to entertain her audience, she also has a deeper purpose: to inspire young people, especially those of color. Through her work, she aims to show them that their dreams can indeed become a reality.
2. A Multi-Talented Musician
Jearnest's talents extend beyond acting. She's also passionate about music and has been working on an album. In an interview with Nylon, she revealed that the pandemic provided her with the opportunity to focus on her music, as well as the inspiration to express her emotions through songwriting.
3. A Proud Cal State Alum
Despite her busy schedule, Jearnest managed to have a traditional college experience. She attended California State University, Los Angeles, where she studied television, film, and media.
4. A Love for Poetry
Jearnest's creative spirit doesn't stop at acting and music. She's also an avid fan of poetry. While it's unclear if she writes her own poems, she enjoys sharing photos of her favorite pieces with her Instagram followers.
5. Puerto Rican Roots
Though she now calls Los Angeles home, Jearnest was born and raised in Puerto Rico and speaks fluent Spanish. She remains deeply connected to her roots and cherishes the culture that shaped her identity.
6. A Budding Filmmaker
Jearnest's ambitions extend beyond acting. She also aspires to work behind the camera as a filmmaker. According to IMDB, she already has three production credits and one writing credit to her name.
7. Inspired by Her Parents
Jearnest's biggest source of inspiration comes from her parents. In an interview with Naluda Magazine, she expressed her gratitude for the different set of skills they taught her, which have shaped her into the strong, charismatic person she is today.
8. A Brief Foray into YouTube
While not a full-fledged YouTuber, Jearnest has a channel where she uploaded a few videos. With just 228 subscribers and less than 3,000 total views, the channel has been inactive for a few months, and it's unclear if she plans to return to the platform.
9. An Optimistic Dreamer
In the entertainment industry, optimism and resilience are crucial traits. Jearnest's interview with Naluda Magazine revealed her optimistic nature and her penchant for dreaming big, which undoubtedly contribute to her success.
10. A Yoga Enthusiast
Maintaining physical and mental health is essential, especially with a hectic schedule like Jearnest's. She loves to practice yoga, which not only serves as exercise but also helps her decompress and find balance in her life.
Tell us what's wrong with this post? How could we improve it? :)
Let us improve this post!