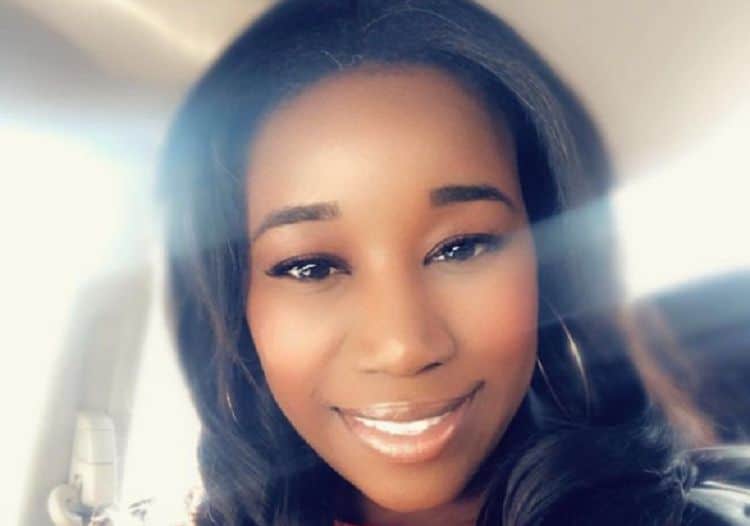 The entire concept behind "Married at First Sight," is mind-boggling to most everyone in the world. Those who watch do it because the problems these couples face and the realities in which they live are so outside of our own realm of understanding that it's entertaining. These are people who walk down the aisle, meet the person they're marrying, and then marry them all in the same five minutes. It's a lot to process, and people like Jasmine McGriff definitely did not grow up thinking that they'd one day marry someone they met at the altar on their own wedding day. But, she did; and now her fans are hearing some rumors about her, and they want to know more.
1. She Was on the Show in 2019
Her time spent on reality television was back in 2019. She met Will Guess at the altar. They were married for all of seven weeks, but it was clear that they were not really that attracted to one another in terms of what they wanted in their lives. She wanted a more traditional gender role type of marriage, whereas her husband wanted equality in their marriage. They could not seem to agree on much, but we do think they made good friends.
2. She's A New Mom
What really has her fans shocked, however, is that she had a baby at the end of 2020. She kept her entire pregnancy a total secret from the world, announcing the birth of her first baby on Christmas Day. She managed to keep her entire pregnancy to herself, and we have a feeling a lot of that was thanks to COVID.
3. She's in Love
While the world was locked down, she was able to find love. She welcomed a new man, new love, and a new baby into her life, and she seems very happy about all of it. She's not sharing the man in her life with anyone, though. She's made the decision to keep her private life to herself, and we think that's the best thing for her.
4. She's Not Into the Past
She uses the past as a lesson and a motivation for her future, but she's not interested in looking back. The past is in her past for a reason, and she makes choices to focus on the here, the now, and the brightness of her own future. It's a great way to live.
5. She's Got a Large Following
It really does seem that fans of the show really took to Jasmine. She has a huge social media following, which we imagine makes her life a little easier in terms of making some money on the side. She has more than 41.2k followers as of February 2021.
6. She Had a Baby Boy
She waited until Valentine's Day 2021 to share the first photo of her new baby. Her son, Jacoby, was born on December 22, 2020, and she waited a solid two months – approximately – to share him with the world. He's adorable, too.
7. She Moved On Quickly
You know what, though? We don't judge her. She stepped so far outside of her own comfort zone to get married on national television in a span of 6 minutes, and she continues to step outside of her own comfort zone – and that's what matters. September 6, 2020 would have been her one-year wedding anniversary to her MAFS husband. Instead, she found someone new and managed to end up pregnant within seven months of her wedding date. She was six months pregnant at the time of her first wedding anniversary, and she is happier than ever. She moved on quickly, but when you know, you know.
8. August is Her Favorite Month
She calls it her favorite month because it's the sunniest. It's also her birth month, so we imagine that helps to. She's clearly not a Floridian. Otherwise, August would be her least favorite month!
9. Divorce Brought Her Happiness
She'd like to make sure that people know that while it's common for divorce to bring sadness and other unfortunate feelings, it didn't do that for her. She found her confidence and herself, and she wants her fans and followers to know that when you make choices that are good for you, it's okay to find yourself and find the positivity in the situation.
10. She Loves to Travel
In fact, we get the feeling she just loves life and it loves her right back. She's constantly on the move, visiting fun places and doing fun things. We love that she allows herself to be in the moment, and to be present, and that she finds joy wherever she is.