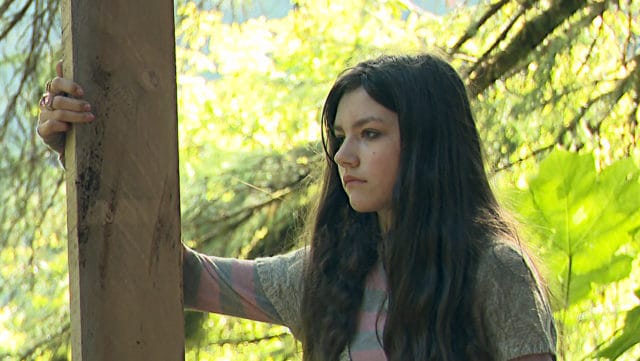 Rain Brown is a member of the Brown family that serves as the focal point for Alaskan Bush People, which is an American reality TV show that has been running on the Discovery Channel since 2014. She is the daughter of Billy and Ami Brown, who are the ones who chose to raise their family in the state of Alaska. Recently, Rain Brown has shown up in some entertainment-related news because she has gotten into a minor social media fight, which can be traced to the diagnosis of lung cancer for her mother.
Here are five things that you may or may not have known about Rain Brown:
Her Full Name
Technically, her name is a nickname because her full name is Merry Christmas Kathryn Raindrop Brown. Besides Rain, she is also called Rainy from time to time, which makes sense since both are excellent examples of the kind of nicknames that can be derived from Raindrop. Besides these two nicknames, Rain Brown is also sometimes called Bush Barbie.
Called Bush Barbie Because of Her Interests
Speaking of which, Rain Brown is sometimes called Bush Barbie because of her personal interests, which is to say, she has a fascination with fashion trends. Keeping up with the latest in fashion trends seems like the sort of thing that would be rather challenging for someone living out in the Alaskan bush, but she does her best to keep up nonetheless.
Has Other Interests
Like most people, Rain Brown has a number of other interests besides her fascination for fashion. For example, she happens to like reading, with the Nancy Drew mysteries being her books of choice. Furthermore, she happens to play the ukulele, which is a musical instrument that she picked up through her father Billy.
Seems to Be Close to Gabe and Bird
Rain Brown seems to be pretty close to Gabe and Bird, seeing as how the trio of siblings have been spotted shopping and otherwise spending time with one another on a semi-frequent basis. Furthermore, Rain Brown has been known to post on social media about these outings, which has resulted in the usual responses that can be found on the Internet. Besides this, it is interesting to note that it has been stated that Rain Brown likes playing with her dolls with Bird, which speaks further of the strength of the connection between the two sisters.
Got Into a Minor Social Media Fight
Recently, Rain Brown got into what can be called a minor social media fight because of her habit of posting selfies on Instagram. Apparently, some people got upset that she was continuing to post her selfies in spite of the fact that her mother Ami has been diagnosed with lung cancer, which seems rather excessive considering that it is a well-known fact that different people cope with sad and stressful situations in different ways. Fortunately, Rain Brown does not seem to have let those comments get to her too much, seeing as how she shrugged them off before thanking her supporters, who have been offering their sympathy ever since the news about her mother came out.
Save