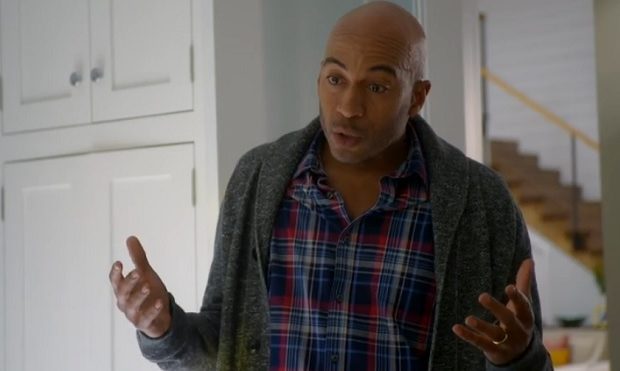 American actor James LeSure is a familiar face on television. He's most known for his role on NBC's comedy drama series, Las Vegas, which lasted from 2003 until 2008. Lesure has recently been on Good Girls (2018-2020), but he's got a few things coming up that might promote the established actor back on the mainstream. Lesure is the kind of actor that will never run out of jobs to play because of his talent. But also, he's the kind of actor that just keeps surprising us all. You'll probably be surprised with these 10 things we've written up on James Lesure that you probably didn't know.
1. He's a Hollywood man all the way
James Lesure was born on September 21, 1970 in none other than Los Angeles, California. Lesure grew up where actors come to play. The 49-year old actor has never really stayed away from California for long. In fact, he still lives and works there to this day. That might just be the luck of the draw, especially for someone who didn't even want to act when he was little. Nowadays, acting is the story of James Lesure's life, and we're all just fortunate enough to be able to see him in the spotlight.
2. He wanted to be in the military
He's definitely got the looks and the build for it. Lesure was always athletic and quite serious growing up. Acting was probably furthest in his mind when he finished high school and decided that he wanted to be in the military. After high school, Lesure attended the U.S. Air Force Academy, but he ended up quitting soon enough. It doesn't mean that Lesure was a quitter at that point in his life. It only meant that he figured out what he wanted to do–and it was not the Air Force.
3. He went to school in England
After Lesure left the Air Force Academy, he went back to California in order to pursue a degree. He attended the University of Southern California, and he ended up majoring in theater. This was where it all clicked for Lesure; it all made sense to him. After studying at USC, he went to the University of Kent in Canterbury, England in order to pursue further training in theater and acting in general.
4. He was an amateur boxer
It was during his time in England when he was able to fulfill his lifelong dream of becoming an amateur boxer. He trained while he was still a student and was able to compete in amateur fights. However, even boxing came in second to his newfound passion in theater and acting. Boxing, on the other hand, helped Lesure develop the discipline and determination he would need to pursue his career.
5. He started off on stage
Lesure had the opportunity to be part of a few stage productions while he was still in school. He did a couple while he was at USC, and he also did a couple while he was still in England. When he came back to Los Angeles not too long after he finished his studies, Lesure jumped into theater right away. One of his first roles was that of Macduff from Shakespeare's Macbeth. He performed while he worked for a professional theater company based out of LA.
6. He started on TV in 1995
It's hard to believe that Lesure has been gracing our television screens for about 25 years now. We still sometimes picture him as looking like 25 years old. His debut on TV was on a TV movie, The OJ Simpson Story (1995),where he played the role of a cop. At the time, he was indeed a quarter of a year old. He hasn't stopped ever since, and he's got about 57 acting credits to his name today.
7. He's a basketball fan
We know now that Lesure is a sports fan in general. He was an athletic kid, and he even pursued boxing at some point in his life. Moreover, Lesure is actually a big basketball fan. In 2006, he was award the Most Valuable Player award during the NBA Entertainment League that year. That's the kind of award that someone like Lesure takes to heart all because of his love for the game.
8. He's a bachelor
Lesure is busy pursuing and maintaining his career. We totally get why the actor still remains to be a bachelor. For someone like Lesure, it might just be easier to stay single rather than have a family, especially if career is his focus. At the same time, he might just be enjoying the single life, or maybe he just hasn't found the right one just yet. Regardless of his relationship status, Lesure keeps pretty private on whomever he's dating. All we know is he previously dated actress Laura Boyle in 2005, but they've been split for some time now.
9. He's active on a particular charity
We're not sure if this is something personal to Lesure, but we can imagine that it must be so. Lesure has always actively promoted sickle cell disease education. His work to help further research into the disease was notable enough for the Sickle Cell Disease Foundation of California to notice. He received a distinguished support award from the organization in 2006, and he still continues to support their research to this day.
10. He has a substantial net worth
Lesure has been reported to have a net worth of $5 million. That number is something any bachelor would be comfortable with. Lesure doesn't live an overly luxurious lifestyle, and the actor continues to work hard simply because he loves what he does. Lesure still has many years ahead of him, and we're sure that he'll pursue acting for as long as he possibly can.