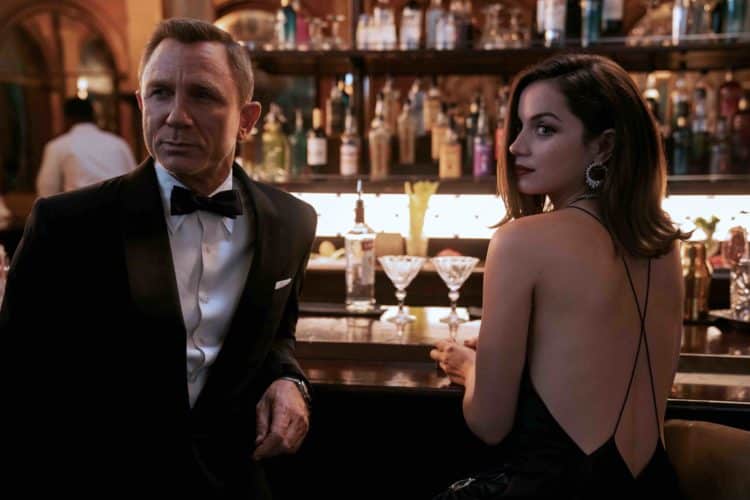 Ask anyone to name one of the most popular movie characters ever and James Bond will surely come up. How can he not? The man is THE super spy. In fact, you can say he's the Batman of spies. Look at his charisma, his skills, and above all else, his wild gadgets. I mean, it should stop at his gadgets, because put up one of his cars against the Batmobile and you got yourself quite the show. Honestly, I think the Batmobile would win that one, but it doesn't matter. James Bond is Batman without the mask. Well, unless you want to take into account the fact that he has no problem killing his enemies. Oh, and if you do the math, England's greatest super spy without a doubt has gotten more chicks than Batman. In fact, I don't think any fictional character can compete with James Bond in the womanizing department. No matter how many iterations of the character you have seen, all of them know how to win over any woman. Heck, he's even slept with his enemies on several occasions. So on top of being a super spy and saving the world countless times over, he still gets the hot chick in the end. Like, every time. It's almost annoying, but let's face it, you all imagined yourselves as James Bond at one point.
So where did it all begin? Well, the origins of James Bond began not on the big-screen, but on the pages of a novel written by British novelist Ian Fleming. The concept of James Bond, also well-known by his code number 007, was created out of Fleming's desire to write a spy novel. The creation of the character came from Fleming's own experience serving in the Naval Intelligence Division during World War II. According to Fleming himself, James Bond was a compound of all the secret agents and commando types he met during the war. One of those men were his older brother and fellow writer Robert Peter Fleming. All of these men, including his brother, conducted missions where they had to operate behind enemy lines. That's basically the job description of a secret agent, right? What isn't fun about the adventures of a secret agent? When it comes to James Bond, he's done just about everything and anything you can think of. From taking on the most unusual would-be world dominators, to the glory-seeking rich men who just want to take him on, the enemies of James Bond is a long list. If you've kept up with the books since his 1953 debut in Casino Royale (which I haven't), then you'll know what he's dealt with over the years. In fact, what exactly are the details about his background?
Well, whenever I hear the name come up, I tend to think about one of the most popular fan theories surrounding the character. The theory: James Bond is just a code name, which several agents have used over the decades. That would explain how he has never aged, despite being around since World War II. Multiple men using that code name to operate as a British secret agent? That sounds like a plausible theory, but the Daniel Craig version of the character proved that theory wrong. He has a clear background, which reveals that his name was always James Bond. Again, that's the Daniel Craig version, so for all we know, that big fan theory could have been the intention all along. But for the current James Bond, the name is who he really is. Speaking of Daniel Craig, it's well-known by now that his time as the character has finally come to an end. Boy, I still remember seeing Casino Royale back in 2006. So how long has it been? I was twelve when I saw his version of James Bond and now that No Time to Die has come out, I'm twenty-seven. It feels like a lifetime. I'm sure for Daniel Craig, it is. His final movie as the super spy is getting some very high praise and I'm dying to see it. While I can certainly appreciate Daniel Craig's time as James Bond, I can't help but wonder something.
After everyone takes in No Time to Die, where does James Bond go from there? Now this is a question that we fans have been pondering for quite a while. Who will be the next James Bond? Will it be Tom Hardy? Will it be Idris Elba? These are some of the most popular fan demands, but personally, I'd rather see something more unexpected be done. For instance, would anyone go for a female James Bond? Daniel Craig himself has said that a female James Bond wouldn't work, because the character was written as a male. And also, according to him, why give a woman the role of James Bond when other great roles can be written for them? That's a fair assessment from his end, but I do think writing James Bond as a woman is possible. Heck, why not have a James Bond who is a minority? Whatever gender or ethnicity is chosen for the next James Bond, the one key factor that needs to be made is how to make that version different than what we've already seen a dozen times before.
What made Daniel Craig's James Bond so unique? I would say it was the fact that he was so grounded in a more realistic fashion. Unlike the previous Bonds, Daniel Craig's version didn't rely on using the crazy gadgets. We see him using his guns and even brute force alone to win fights. This Bond would struggle, bleed, and even lose some fights, but he would somehow, some way bounce back and win. Basically, he was no superhuman, but a man who was fallible and temperamental. I mean, James Bond was originally written to be a cold-hearted killer, so seeing this Bond fight dirty was about as close as getting to the original as it gets. Can the next Bond be even more ruthless? If I had to break it down to one factor, I would say that it doesn't matter if they decide to change his gender or race. But based on whatever they decide to make him, they should use that to make the next James Bond more unique than ever. The textbook version is the perfect alpha male womanizer, so would a female version be a cunning seductress? These are one of the many things that need to be considered.