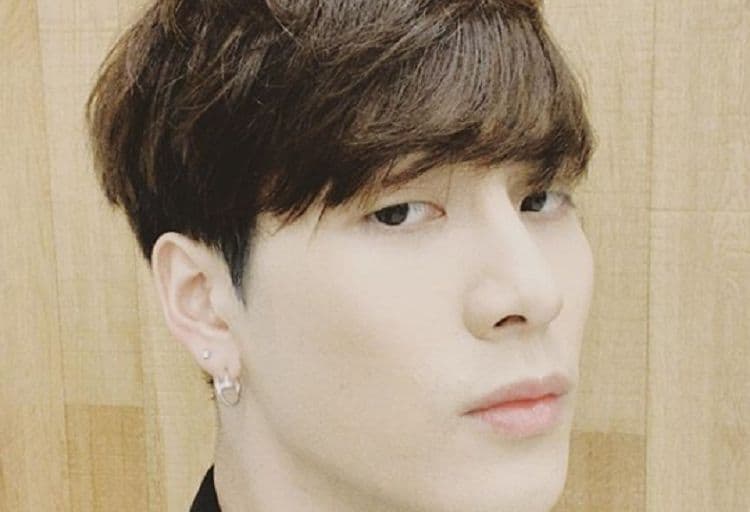 We've all been told that it's impossible to have it all, but Jackson Wang is proof that that may not be so true after all. For nearly a decade, Jackson has been sharing his talents with the world and he definitely has a lot of talents. Although he was born and raised in Hong Kong, he has become a huge k-pop star and is now internationally known for his dancing, rapping, and singing. He is also hoping to break into acting. However, out of all of the things he's done, rap is what is he hoping will get him the most attention in the United States. He has become big hit among the hype beast crowd and his popularity is only continuing to increase. Keep reading for 10 things you didn't know about Jackson Wang.
1. He Was Fencer
Jackson comes from a very athletic family. Both his parents were athletes who competed at the national level. As a child, Jackson was heavily involved in sports, too. Like his father, he was a talented fencer. At one point, Jackson was even training for the olympics. However, despite being very dedicated to sports, he always knew that music was his true passion.
2. He's Worked With Gucci Mane
Breaking into the American music industry isn't an easy thing to do, but Jackson is working hard to secure a spot for himself. In 2018, he released a song called "Different Game" which featured Atlanta rapper, Gucci Mane. The song wasn't exactly a radio hit, but it proved that Jackson can stand on his own two feet and has the credibility to work with one of the biggest names in hip-hop.
3. The Song "Stan" Makes Him Cry
Jackson has been a fan of rap music since he was a kid. He grew up listening to artists like 50 Cent, The Notorious B.I.G, and Snoop Dogg. He is also a fan of Eminem, and an interview with Forbes revealed that Em's 2000 song "Stan" has made Jackson cry.
4. He's Been Spending Quarantine In The Studio
The COVID-19 pandemic has significantly impacted the way we live our lives. For most people, the virus has resulted in spending much more time at home than any of us could have ever imagined. Lots of entertainers have found themselves especially stir crazy because live events like concerts have been postponed indefinitely. In order to stay busy and make good use of his time, Jackson has been spending almost every day in the studio working on his upcoming album.
5. If He Were An Avenger, He'd Be Iron Man
As a k-pop star, Jackson is best-known for being a member of the group GOT7. He describes the experience of being in a group like being a member of The Avengers and says he is most like Iron Man. He told GQ, "I'm Iron Man. In my life, I have my own story and my own drama. But when Iron Man is with The Avengers, he accomplishes missions, he listens, he participates, he's a part of the whole. It's that kind of feeling."
6. He Wants To Retire Before 35
Jackson is only 26-years-old, but he's already been working in the entertainment industry for nearly a decade. Surprisingly, though, he doesn't plan to keep working for the rest of his life. He wants to accomplish as much as he can over the next few years because he hopes to retire by 35. For all of Jackson's fans out there, that gives you less than a decade to enjoy everything he has to offer.
7. He Has An Intense Work Ethic
Being a multi-talented star isn't easy – especially when you're trying to reach superstar status all over the world. Luckily for Jackson, his drive to keep going is very strong. He has an amazing work ethic that allows him to push through even when things get difficult. Sometimes this means he doesn't get as much time to relax as he'd like, but hopefully it'll all pay off.
8. He's Worked With Several Major Brands
One of the best things about reaching a certain level of success is that more doors are open to you. Thanks to the work he's done in the entertainment industry, Jackson has gotten the chance to work with some huge brands including Adidas, Fendi, Cartier, and Pepsi.
9. He Loves Fashion
Jackson Wang has an undeniable sense of style. He loves expressing himself through his clothing. He told The Hollywood Reporter, "Fashion is very personal. My style is simple but with exclamation points….I'm all about the accessories. I really embrace fashion and it's become a big part of me, and especially a big part of who I am as an artist. I really feel like music and fashion go hand in hand."
10. He Gets Massages Almost Every Day
Jackson's schedule is usually jam packed. Between spending time in the studio, doing photo shoots, rehearsing, and interviews, he puts a lot of wear and tear on his body. One of his favorite ways to de-stress is to get a massage. He sees a massage therapist almost daily to help relieve tension in his neck and shoulders.
Tell us what's wrong with this post? How could we improve it? :)
Let us improve this post!