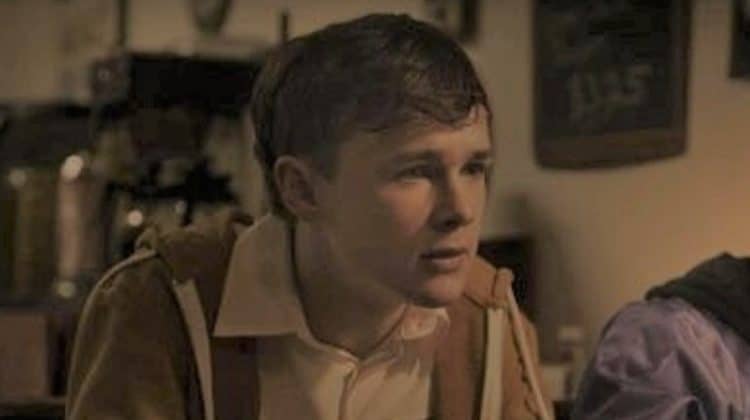 Breaking into the entertainment industry isn't an easy thing to do, but Jack Alcott has managed to get his foot in the door. Now, he's ready to show the world exactly why he deserves to stay. After a few years of minor guest roles, Jack got his first major opportunity in 2020 when he was cast in the series The Good Lord Bird. Even though he was sharing the screen with some industry legends, Jack had no problem holding his own. He has plenty more where that came from, though. It was recently announced that Jack will be in the upcoming reboot of the popular series Dexter and it'll be the perfect chance to solidify his place in the industry. Here are 10 things you didn't know about Jack Alcott.
1. He's From Tennessee
Since Jack is still very early in his career, there isn't a lot of information floating around about his personal life. One thing we have found, however, is that he is originally from the Nashville area. These days he is splitting his time between New York City and Nashville.
2. He Likes Taking Pictures
Jack loves getting behind the camera and he has a natural eye for capturing beautiful moments. He has shared several of the photos he's taken on Instagram. His love for being behind the camera could mean that he will eventually want to get into producing and/or directing.
3. He Loves Being Out In Nature
Just because his career is taking off doesn't mean that Jack has been blinded by all of the lights and glamour. The simple things still mean a lot to him and help keep him grounded. Jack enjoys spending time outdoors and it's a great way for him to recharge and take his mind off of work.
4. He Really Got Into Acting In High School
There are lots of actors who knew from the moment they could talk that they wanted to act, but Jack's journey has been a little different. During an interview with his high school, The Ensworth School, Jack said, "I think I really made the decision to be 'an actor' while I was at Ensworth. The training I received from David Berry was instrumental in my growth as an actor…" He added, "…the time I spent in the arts building all four years of high school shaped who I am as an artist, creator, and person."
5. He's A Private Person
Most of us are used to actors being very open about what's going on in their lives, but Jack doesn't appear to be that kind of actor. So far, he hasn't shared much information about his personal life. He doesn't do many interviews and his social media activity doesn't focus on his private life.
6. He Studied At The University Of North Carolina
After graduating from high school, Jack went on to attend the University of North Carolina School of the Arts where he earned a bachelor's of fine arts in 2019. While at UNCSA, Jack participated in several plays including The Merchant of Venice and Next To Normal.
7. He Was In An Episode Of The Blacklist
Jack hasn't gotten a lot of on-screen credits yet, but he can already say that he has some pretty impressive projects under his belt. In 2020, he appeared in an episode of The Blacklist in which he played a younger version of Donald Ressler who is portrayed by Diego Klattenhoff.
8. He Was Cast In The Good Lord Bird Directly By Ethan Hawke
It's always nice when successful people in your field enjoy your work, and Jack has already gotten to experience this feeling. According to Jack's interview with The Ensworth School, Jack got his part in The Good Lord Bird after Ethan Hawke saw just one audition tape. Most people would agree that that's a very impressive way to start your first major acting job.
9. He Was In A Music Video
On top of working with some legendary actors, Jack has also gotten the chance to work with a big name in the music industry. Jack was in the music video for Lady Antebellum's song "I Did With You". The video currently has more than 11 million views on YouTube.
10. He Likes To Dance
Acting is definitely Jack's main focus, but it certainly isn't the only creative talent he has. He also likes to dance and he seems to enjoy freestyling. It's unclear whether he has ever undergone any formal dancing training. As of yet, he hasn't gotten a chance to utilize his dance moves in an acting role but hopefully, that time eventually comes.