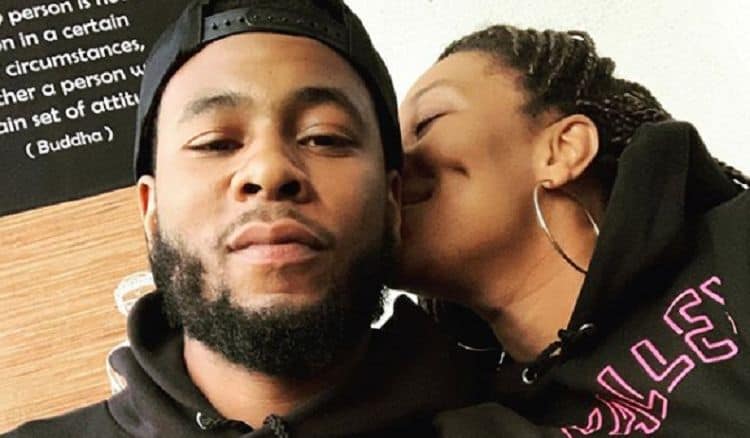 For nearly a decade, J. Alphonse Nicholson has entertained viewers on both the screen and the stage. Over the years, he has appeared in shows like Chicago P.D. and movies like Just Mercy. While his resume is already very impressive, it's about to get even even better. J Will appear as a serious regular in the new Starz show, P-Valley. The show will follow a group of strippers and other employees at a fictional strip club in the Mississippi Delta. The highly anticipated show already has a lot of people excited and it will like prove to be a big break for J. Keep reading for 10 things you didn't know about J. Alphonse Nicholson.
1. He's A Drummer
J. Alphonse has loved music for his entire life. He has always seen it as a powerful way for him to express himself. His parents have always been supportive of his dreams and allowed J to explore his talents. He played the drums at church and also joined a marching band. Eventually, he became a street drummer where he plays the drums using buckets and pots.
2. He Dropped Out Of College To Chase His Dreams
Everyone's journey to becoming a professional actor isn't the same. For some people, formal education is a must. However, others believe the best way for them to learn is through real world experience. J initially enrolled in the theater program at North Carolina Central University in 2008. He ultimately decided to stop out to devote his time to building his career.
3. He's A Dad
J's job as an actor is very important to him, but his most important job will always be being a father. He has a young son who he loves spending time with whenever he gets the chance. He even brought his son to hang out on the set of P-Valley a few times during filming.
4. Hook Is His Favorite Movie
Almost every actor has at least one TV show or movie that helped them develop and interest in acting. For J, that movie is Hook starring Robin Williams. He told Broadway Box, "It [Hook] made me believe I could be and do anything I wanted to do. I didn't know I would be an actor when I first saw it but looking back, I can tell it had a huge influence on my life as an artist."
5. He's Worked With Some Big Names In The Business
J isn't quite a household name yet, but he's gotten the chance to work with lots of people who are. Over the course of his career, he's performed alongside award winning actors like Michael B. Jordan, Mike Colter, and Octavia Spencer. No matter who he's been on the stage or the screen with, he's always been able to hold his own.
6. He's Been On Broadway
2020 has been a big year for J in more ways than one. In addition to P-Valley, J also made his Broadway debut in A Soldier's Play. The play was written by Charles Fuller and was originally performed Off-Broadway in 1981. The 2020 production was the first time the play has been performed on Broadway.
7. He Believes P-Valley Will Change People's Lives
One of the most interesting things about P-Valley is that it will be told from the perspective of women. In addition to the female characters being the focal point, each episode of the show will also be directed by a woman. J believes the show has the power to chance viewers' lives by showing them a different side of stripper culture.
8. He's Had A Lot Of Ups And Downs
J's journey in the entertainment industry hasn't been an easy one. Through the years, he's had to face lots of challenges in order to get where he wants to be. Still, J doesn't let the tough times get him down. He told Voyage ATL, "I choose not to dwell on the hard times. Everyone has struggles, big and small, the goal is to stay somewhere between the mediums and highs."
9. He's Engaged
Sorry to anyone out there who was thinking of shooting their shot; J is off the market. He is happily engaged to a woman named Nafeesha. It's unclear how long the couple has been together but it's clear that not only are they going strong, but she's also J's biggest fan.
10. He's From North Carolina
J is originally from Greensboro, North Carolina. Although he is very proud of his hometown, he realized that it wasn't the best place to be in order to pursue a career in entertainment. In 2013, he relocated to New York City in order to give himself easier access to opportunities within the industry.