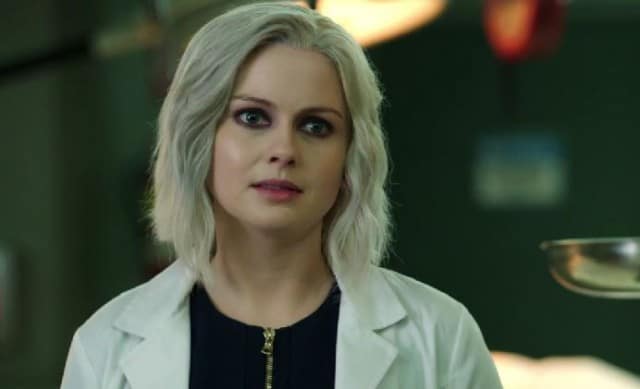 iZombie only gave viewers a few minutes with the original, human, college version of Olivia Moore in the opening moments of the series' pilot. Since then, we've grown to know and love her as Liv, the crime-solving zombie. However, what would happen if Liv went back to being the old version of herself?
That's exactly what fans will find out in tomorrow night's all-new episode, titled "Reflections of the Way Liv Used to Be." As Rob Thomas explains in the sneak peek video below, Liv eats the brain of a girl with a type-A personality and begins to act very much like she did in college. Will her behavior cause any problems with friends like Ravi, who only knew her after her zombie transformation?
But perhaps Ravi will be too busy with Blaine to even notice Liv's change, as it appears that he'll be doing his best to help the newly reverted zombie regain his memories. Blaine's amnesia seems to be a direct side effect of taking the cure that Ravi gave him, but will the good doctor be able to fix these problems and come up with another, better version of the cure?
And if Ravi does create another version of the cure, will Major be someone who takes it? Liv's ex is now a zombie again, and with that development and everything else mentioned above going on, you know it's going to be an action-packed episode of iZombie. We just can't wait to see how it all unfolds.
iZombie airs Tuesdays at 9 p.m. on The CW. Check out the sneak peek from "Reflections of the Way Live Used to Be" below:
Liv returns to her college roots tomorrow on #iZombie. Get caught up on full episodes now: https://t.co/LSiOQn1FJ9https://t.co/ksV1Okuory

– iZombie (@CWiZombie) April 4, 2016
LITTLE MISS TYPE A — Liv (Rose McIver) and Detective Babineaux (Malcolm Goodwin) are investigating the murder of Bailey Barker (guest star Haley Marie Norman "Fired Up"), a type-A, ambitious, hyper-competitive and driven student near the top of her class. After consuming Bailey's brain we see Liv become very much like the girl she was before becoming a zombie. Meanwhile, things seem to be going from bad to worse for Major (Robert Buckley, and Blaine (David Anders) reaches out to Ravi (Rahul Kohli) for help. Michael Fields directed the episode written by Bob Dearden.
[Photo via The CW]