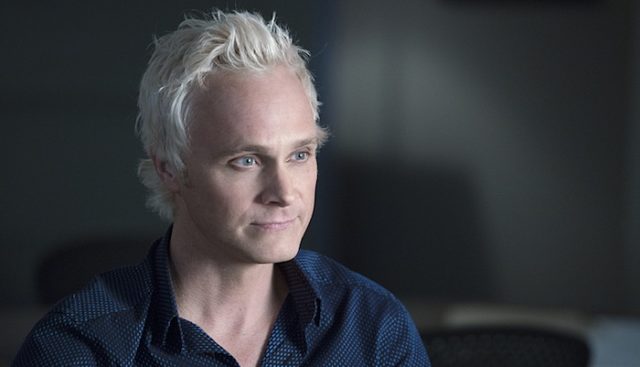 David Anders is an American actor who hails from the state of Oregon. He became interested in acting at a young age, as shown by his participation in theatrical productions while he was still in high school, but it did not become the focus of his attentions until he decided to pursue a career in the entertainment industries. Now, Anders has become known for a number of roles on the TV screen such as Blaine "DeBeers" McDonough on iZombie and Dr. Whale on Once Upon a Time.
Here are five things that you may or may not have known about David Anders:
David Anders Is a Stage Name
Anders's real name is David Anders Holt. However, when he moved to Los Angeles for the purpose of pursuing a career in the entertainment industries, he started using David Anders as his stage name because there was another actor named David Holt.
Did Odd Jobs While Starting Out
Like most actors and actresses, Anders had to do some odd jobs when starting out in order to support himself in Los Angeles. For example, he worked in the retail industry. However, that was not his sole source of income in those times. seeing as how he has stated that he was also teaching people how to play tennis. Something that was possible because Anders had spent so much time during high school playing sports, which happened to include tennis.
Not British But Plays British Characters
Seeing as how he was born and raised in Grants Pass, OR, it should be clear that Anders is not British. However, he has nonetheless been chosen to play British characters on more than one occasion. Whenever this happens, Anders starts using a British accent from the Home counties, which refers to the counties such as Berkshire, Essex, and Sussex that surround London. Amusingly, Anders has stated that he has become reconciled to the fact that he doesn't sound convincing as an American even though he was born and raised as an American.
Loves Playing Roles in Movies
It would be an extreme exaggeration to say that Anders dislikes acting in TV shows, but it is interesting to note that he has praised acting in movies when comparing it with acting in TV shows. According to him, he loves acting in movies because there is but a single script that needs to be completed, meaning that it is the closest thing to a theatre production that can be found. As a result, there is no need for him to wait for another and another script to be delivered into his hands.
Recording His First Album
Finally, Anders has announced that he is recording his first album as of June of 2017. It remains to be seen whether the album will be worth listening to or not, but since he has stated that this is for fun, he should be fine either way. Regardless, those who are interested in the exact details should know that the album will be produced by David Poe, who happens to be a musical producer in addition to being a musician in his own right.