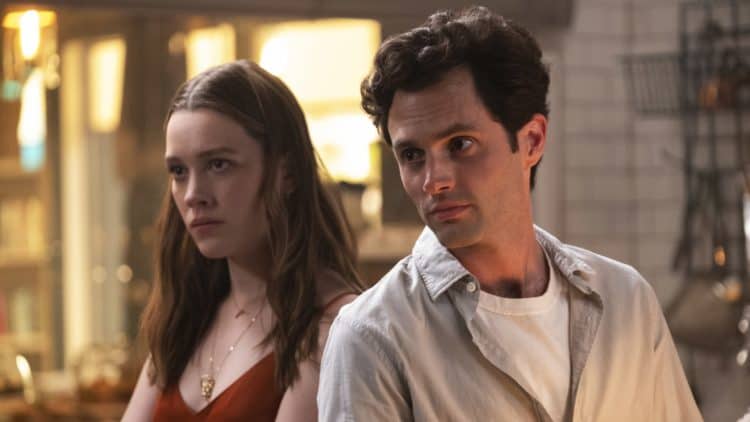 There's always a rumor in the movie circles that thriller movies based on true stories are more terrifying than horror movies. It begs the question, is the human race that terrible that movie adaptations of actual events are that horrifying? Well, Netflix recently released the second season for a series titled 'You' for streaming. The show has been received so well so that not long after the release of the first season, the producers had to release a second season as per demand.
A quick brief on the show 'You'
'You' is a thriller television series that was developed by Sera Gamble and Greg Berlanti and produced by A&E Studios in association with Warner Horizon and Alloy Entertainment. 'You' follows a man named Joe Goldberg who is a bookstore manager in New York and who has one dark secret. He is a serial killer! Goldberg falls in love with Guinevere Beck, a student who is trying to find a balance in her life between studying and keeping up with her friends while at the same time working. He quickly develops an extreme and delusional obsession with Guinevere and goes to every length including torturing anyone who tries to get emotionally close to her. 'You' made its debut on Lifetime late 2018 in September and begun streaming on Netflix 3 months later on December 26th, 2018.
Newfound success rate
When the show went up on Lifetime it didn't receive that much attention as it had only managed to attract a limited audience but once it got moved to Netflix, it became an instant hit with close to 40+ million viewers with every episode. In July 2019, Lifetime announced the renewal of this hit show for a second season and on December 3rd the show's producers announced that the show would move to Netflix to be produced as a Netflix original. The second season went up exclusively on Netflix on December 26th.
So is 'You' based on an actual story?
The answer is no! If you were hoping for a bigger conspiracy behind the making of this show then those hopes have to be crushed by a huge sledge hammer. According to Distractify, 'You' is actually an adaptation of a book by Caroline Kepnes by the same name. The second season is a sequel of the first novel that is titled Hidden Bodies. Before 'You' became what it is today, a hit, it was just another book that may have never seen the light of day. According to Cinemaholic, Kepnes had faced countless rejections from huge networks such as Showtime and Netflix and had lost hope for her book.
Lifetime eventually decided to give it a shot and we are glad they did. It is somehow ironic though that Netflix originally turned down the show but ended up buying rights for production of the movie later on. A good case of the proverb never judge a book by its cover. Literally! Although the show is based on the book, a few adjustments were made to the film for that extra chill and so the second season would loosely depend on the second book of that series. If the show isn't based on actual events then is Joe Goldberg a real person?
The answer is still no. most people want to find a connection of this show with real events but truly there is none. Kepnes, however, had to source inspiration from various other sources. She needed her readers (and now viewers) to gain an in-depth understanding of the character of Joe Goldberg. Kepnes refers to her main star as a layered type of person. He has triggers to different situations and as we can see in the show, love triggers his delusions and psychotic behaviors. From the show, Joe is an avid reader and this is all thanks to Kepnes' father who also liked books.
When her father died, she found relief in writing 'You' and most especially crafting Joe's character. She wanted Joe to be a romantic but with a twist. With the twist, she sourced inspiration from various movies such as the American Psycho and Silence of the Lambs. Kepnes made a concoction of different characters into one and created the Joe Goldberg who keeps us glued to our screens with his charming gentlemanly but serial killer ways.
The concept of social media and stalking
'You' manages to address one very important aspect of today's world, social media. We eat, live and breathe social media today. With the amount of information that we share with other total strangers out there, it is very easy for anyone to find us and know everything about us without even asking. While stalking might seem desirable and romantic on-screen and paper, it is actually an instrument that leads to the destruction of character or as in Guinevere's case death.
About Caroline Kepnes
Caroline Kepnes was born in Cape Cod Massachusetts in November 1976 and attended Barnstable High School. She later attended Brown University and obtained her bachelors in American Civilization. She worked at Entertainment Weekly as an entertainment reporter. Kepnes released 'You' in 2014 which was actually her first novel. She, however, isn't new to the whole writing thing as according to Insider, she has written for other shows including 'The Secret Life of an American Teenager' and '7th Heaven'. If you liked the first season of 'You' and are looking forward to the second then there's even more good news for you. Kepnes is working on her 3rd and 4th novel for the series and she promises even bigger things.
Conclusion
'You' is one of those shows that will have you glued to your screen and have you questioning why you can't stop watching it despite the chills it gives you. If you've read the book, then you probably found yourself admitting and hoping that Beck and Joe end up together until you get to the end. With a plot as sweet and romantic yet so twisted and chilly as 'You', you'd be forgiven for wondering what would inspire an author to write something like that. All in all the show delivers its storyline effectively and leaves nothing to chance.