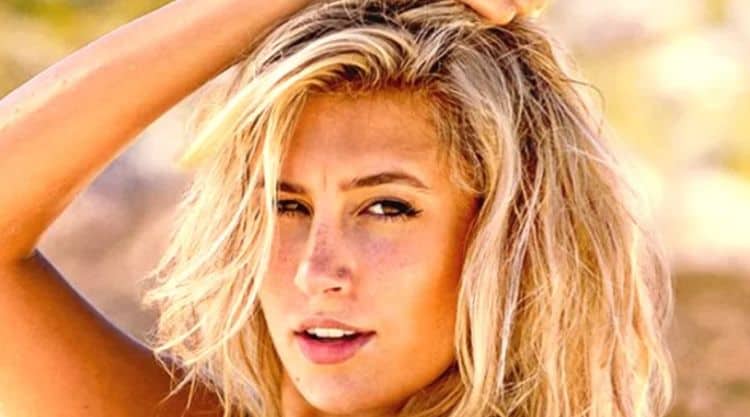 When Too Hot to Handle debuted on Netflix in April of 2020, the timing was perfect. People all over the world were spending more time in the house due to the COVID-19 pandemic, and everybody was looking for something new to watch. The show proved to be the perfect thing to get people excited. Now in its second season, Too Hot to Handle is back with a new group of hot young singles who are hoping to go home $100,000 richer as long as they can manage to keep their hands to themselves. However, the lack of self-control displayed by the cast members has a lot of people wondering if the whole thing is just for for show. Is Too Hot to Handle real or fake? Let's talk about it.
How Too Hot To Handle Works
If you haven't seen Too Hot to Handle, you may be a little curious about how the show works. At the start of the season, 15 people (14 in season one) are brought to an island. Only 10 people ultimately get to compete. All of the cast members haven't had the best luck in their love lives, and they've relied on flings because they've struggled to build long-lasting connections. Although they're aware that they're going to be on a reality TV show, they're misled about what the show is. When they arrive, they're told that they're a part of Too Hot to Handle.
The show is hosted by a virtual assistant named Lana who gives the contestants their rules and checks in with them periodically throughout the season. The contestants are told that during their four weeks on the island, they must avoid physical contact with each other in order to win $100,000. The amount of money decreases each time someone breaks a rule. People may also be eliminated throughout the season. Although there were a few couples who connected during season one, none of them stayed together after the show ended.
Is The Show Fake?
Since season one, there has been lots of speculation about the validity of the show. Most people think that not touching for $100,000 is so easy that the cast members' failure to do so must be forced. According to Elle, the producers do have somewhat of an influencer over the cast members. Although no one can be forced to touch, production can set up scenearios in which cast members are more likely to touch.
Harry Jowsey from season one told Cosmopolitan, "In these situations, if they know that you've got a problem or you need to have a chat with someone, they'll just point you in the right direction to get a result or to get that conversation happening and get to the end goal. They're not forcing you to say or do anything you don't want to. They just kind of help nudge you in the correct direction." Outside of that, however, there is nothing to suggest that the show is scripted or maniuplated in any way – outside of editing of course.
That being said, Too Hot to Handle does appear to be the kind of show that people are simply using as a way to get their names out there. Many of the cast members from season one have become popular on social media and have gotten opportunities to do other shows and/or work with major companies.
The Future Of Too Hot To Handle
Too Hot to Handle will definitely be back for at least one more season. During season one, the show was renewed for two more. It's unclear when the third season will air, but it'll likely be some time in 2022. Some of the cast members from season three have already found themselves in the headlines – and not for anything good.
According to the BBC, Matthew Mawhinney, Harry Johnson, and Beaux Greenslade were arrested for verbally assaulting airline employees on their flight back from filming. The article from the BBC states, " During the flight to Heathrow on 7 February, cabin crew on the British Airways plane asked Johnson and Greenslade to tone down their behaviour when they were seen "kissing and behaving intimately" in their seats. The defendants then became abusive after being repeatedly told to put facemasks on and being informed that they would not be served any more alcohol." It's unclear if this incident will impact their affiliation with the show.
At the moment, Too Hot to Handle has yet to be renewed beyond season three. On one hand, steller ratings will easily result in a renewal, but on the other it seems someone unlikely that the show will continue.