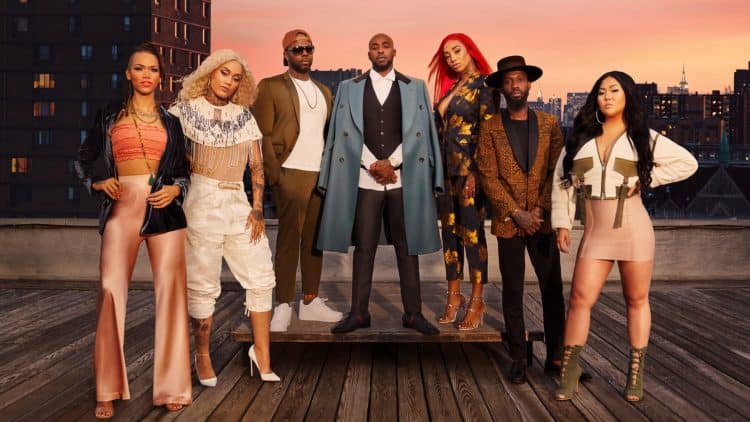 If you're a fan of reality television, you probably know things aren't always as they seem on the small screen. Whether you love a bit of Jersey Shore, American Pickers, America's Next Top Model or the Amazing Race, a healthy dose of skepticism is advised. After all, the editing team reigns supreme when it comes to crafting juicy narratives out of innocuous footage. We all know this. So, it's not a surprise when we find out a 'reality' show is less reality, more clever scriptwriting. Interestingly though, audiences do demand a certain degree of truth from their reality stars and Black Ink Crew is the latest show to find out where the line lies. The tattoo based drama has caused a furor with a finale so unbelievable, so off the wall even diehard fans are scoffing.
Let's take a closer look at the recent Black Ink Crew drama and what it means for the future of the reality show.
Did They I Do or Didn't They I Do?
If you haven't seen the season seven finale, here's a quick rundown. It premiered on December 19th — it was actually billed as a Christmas special — and centered on the wedding of tattoo shop assistant manager Teddy Ruks and opinionated tattoo artist Tati. Only, it wasn't supposed to be their wedding — ooh, drama. We're just getting started. One of the show's most popular stars, Young Bae, was the original bride. However, she ended up backing out of her nuptials at the last minute. It wouldn't be reality TV if a life changing decision wasn't made at the most inconvenient time possible, right? Well, we're here already; we might as well make the most of it, Teddy must have thought.
And he proposed to Tati right then and there, at somebody else's ceremony, nonetheless. Perhaps predictably, things didn't go as smoothly as hoped after that. Chronic controversy courter Sky Days objected to the wedding by throwing a chair at the couple. While Ruks and Tati did eventually get hitched (or purported to at least), fans are finding the whole thing just a little bit unconvincing.
The Wrath of a Scorned Reality TV Audience
Some shrewd fans were quick to point out it's not as easy as it seems to spontaneously tie the knot. For one thing, Ruks and Tati appeared to be missing their marriage license; an essential document if you want your nuptials to be, you know, real and legally binding. It was enough to enrage many viewers who wasted no time branding Black Ink Crew a 'fake' and 'scripted' television show.
But are they right. And does it matter? Again, we all know that reality TV comes with an accepted degree of artifice. It'd probably be very boring otherwise. The vast majority of life in a tattoo shop probably isn't entertaining enough to keep audiences transfixed. It's just a regular workplace. Black Ink Crew knows this. It's why they shoehorn things like wedding day bust ups into a 'reality' show about tattoo artists in the first place, despite them being irrelevant to the premise of the show.
Again, it's interesting to note fans aren't necessarily mad about it being scripted or staged. They're angry because it's being done lazily. And it's insulting to the audience. Having doubts about the authenticity of a scene is one thing. Having no doubt at all that it's fake is another thing entirely. The show loses its insight, it's reason for existing in the first place – to give viewers a sneak peek into a world or environment they've never seen before, in this case the comings and goings of a New York tattoo parlor.
What's Next for the Black Ink Crew?
Unfortunately, it's not the first time the Black Ink Crew has been embroiled in a scandal over fake drama and scripted episodes. In 2017, former participant Duchess spilled the beans on how the show's production crew devises and orchestrates its key storylines. She even went as far as to suggest Black Ink Crew producers influence what happens outside the set, particularly on social media.
Again, it's not surprising. Over the last decade, reality TV shows have fought fiercely for ratings with many using scripted storylines to create buzz in the media after episodes air. Ultimately, it's up to fans to decide whether these shows get the notoriety they crave. It's the audience who votes with their remote controls. If we're fed up of being spoon fed low quality television, we have the power to change it — by switching over.