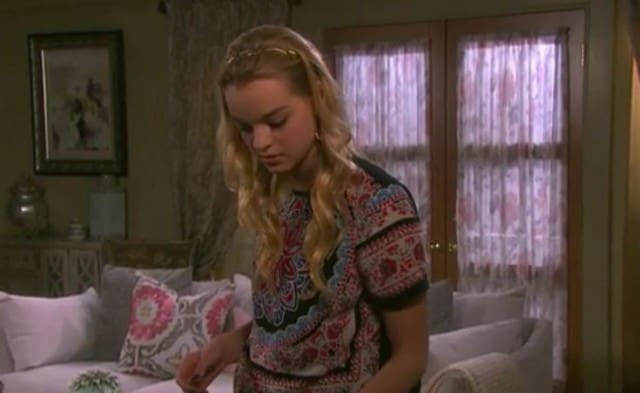 On Wednesday's episode of Days of Our Lives, we saw a bit of romance in a few unexpected places. In reality, we all saw it coming, but these are unexpected romances as a whole, so it takes things to a different level. Hope and Rafe shared a very romantic kiss with one another on this episode, and the world is now wondering what will happen to them and whether or not they will go any further. I mean, they kissed and they seemed to enjoy it. Fans had no problem discerning the fact that the kiss was enjoyed by both, but what is next?
We also saw Andre find something that is more than just a little bit upsetting at the mansion. In fact, it's downright upsetting; not just a little. He hasn't, over the past few episodes, done a very convincing job allowing fans to believe that he actually buys the story Hope and Rafe have shared with him. They've been working hard to cover up the murder of Stefano, but Andre seems to be onto them. When he goes into the mansion and makes his discovery, it seems that Hope's newfound happiness and that her potential future with Rafe might be in jeopardy. Andre is onto them now, and he is not stopping without coming out on top.
John has been waiting so long to meet his mother, and he is finally standing with her meeting her for the first time. After asking her to prove she is who she says she is, she asks him about a birth mark he has. It was in that moment he is certain that the woman with whom he is standing is his mother. His face in this episode tells us more than any of the characters themselves, with the shock, the awe and the sheer happiness that he has finally found what it is he has been looking for so much of his adult life. She spent the episode sharing with him things that might make your toes curl, too. She has a lot to say about John and his past that the doesn't already know, and it's upsetting. Her name is Maude, and she tells John the entire story of his childhood and how he was set up. The plan was well thought out and designed to make him think that he was part of the Alamain family. His mother might appear to be a little old lady with nothing to hide or any agenda, but it seems to fans that John might want to be a bit more careful with his newly discovered mother and her intentions. A woman like this is always a bit questionable.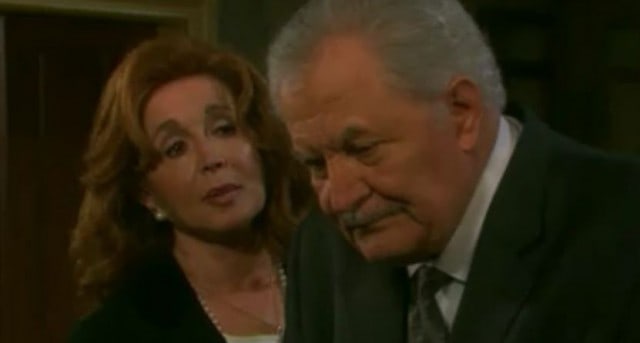 Belle and Philip are finally together in Las Vegas and they appear to have been very intimate with one another. We see them as they share a room and a bed, and we see them as they finally share some intimate moments. It's been a long time coming now, and we find that we are rooting for these two. Even though we know that Philip is working with Victor's newly released prison inmate brother, we think that these two seem genuinely happy together and we hope that Belle is able to find happiness in her personal life since Shawn admitted to her he wants to divorce her. Claire, on the other hand, is less than happy about her mother's newfound relationship and she continues to show us that she is doing everything in her power to get her parents back together.
On Wednesday's episode, we see Victor as he continues to plot, worry and wonder about his long-lost brother. Deimos is plotting to take his brother down, and it's been alluded to that there might be more to the story that Victor shared with Maggie regarding how Deimos killed his fiancé after sleeping with her the night before his wedding. There's a chance that when Helena's body was found at the bottom of a cliff on her wedding day to Victor, it wasn't Deimos that put her there.
Ava continues to panic and she wonders what to do with Kayla and how she can possibly find a way out of this situation. She wonders if Steve is suspicious of her yet, and she wonders if she will be able to cover up everything that she's done long enough to get Steve's help finding her son.
Photo Credit – YouTube