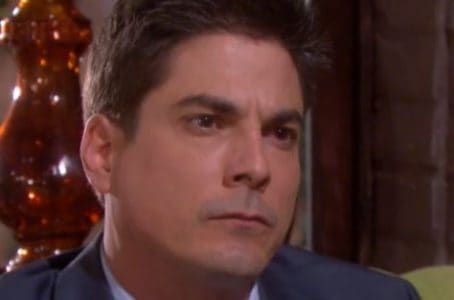 Days of Our Lives spoilers indicate things are getting a little bit heated between people. Lucas is in a terrible place in his own life right now, and he can't seem to make any changes to the things that matter the most to him. His ex son-in-law is getting married to another man and he feels that this is making him miss his own son more than he has in many years. He is in a bad place, and he doesn't know how to get over it. He wants to move on, but how? He has so many things to life for, but that doesn't mean anything.
Right now he needs someone to make sure he feels better. Seeing Sonny get remarried is hard on him. It does little to serve as a happy situation for him and very much to serve as a moment of sadness for him as it only reminds him that his own son is no longer with him. The sadness is too much for him, and he finds it difficult to deal with such an emotional moment in his own life.
But that means something might happen in the near future, and we know what it is. We know his son is coming back, and we half wonder if it's because he's received word from his own people that something is happening to his father. Is he coming back for Lucas' sake, or to see if he can win back his ex-husband? It could be both.