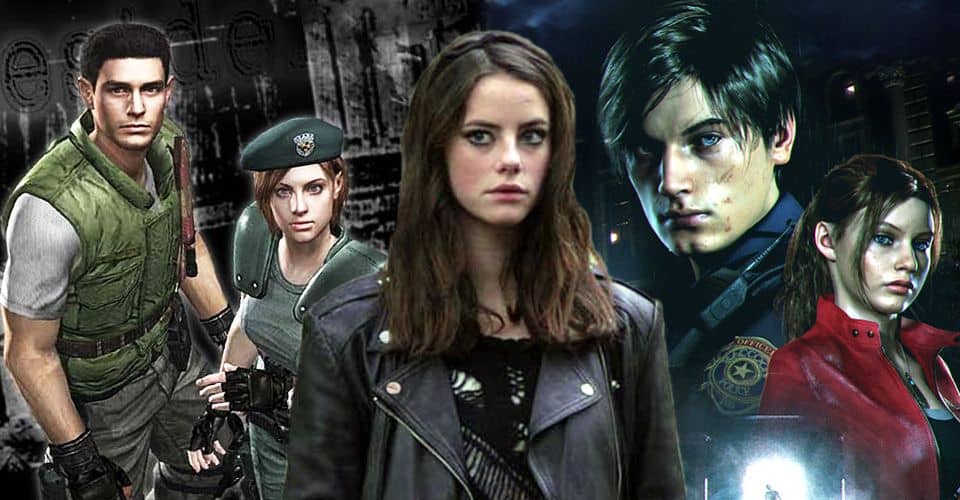 It's an honest question to be certain since for every person that appears ready and willing to see the reboot, there are at least a few people that are wondering if this is a good idea and if it's bound to do anything other than muddy the waters that have already been well-stomped and trampled through when it comes to Resident Evil. Granted, the upcoming reboot is going to try sticking to the source material a little more than what's already been pushed, but it's still enough to wonder if that's going to be enough when it comes to the overall story and the acceptance of the fans. Many should recall that the Milla Jovovich version received as much criticism as love over the years, and if not for the fact that Alice became a serious badass that people loved, the story might never have continued in the same vein that it did since there would have been no money in it. Milla was hot at the right time and her presence in the movies was enough to get people on board whether they'd played the games or not.
But the goal of this upcoming reboot is to focus on the characters that were a part of the initial story, and it's still a wonder as to whether or not it's too late or if people are going to be able to switch gears and accept this version, or if they're going to overlook it as something that should have happened the first time. That's one of the biggest issues that can be seen from this perspective since so much has already been done to bring Resident Evil to the fans in movie form that one has to wonder if they're going to accept anything else or just shut down and accept it since it's there, meaning they might watch it but not be as invested in it as the movies that have already come along.
The thing about this is that the Milla years started to get crazier and crazier as time went on, and while the first movie was one of the absolute best it was undoubtedly not what a lot of diehard fans were expecting. This is one of the many issues that come with recreating an idea with a version that looks awesome but doesn't follow the source material. Far too often it can happen that the vision for the movie doesn't follow the story that inspired it, taking a series of twists and turns until another story is devised that exists in the same world, but somehow took things from an entirely different perspective. There have been a lot of fans that have celebrated the movies for bringing out some of their favorite characters and aspects of the games, but there have also been plenty of people who have lamented that the story hasn't been going the way that they wanted to see it for the longest time. That's why there's a worry now after so long that people might be burned out on Resident Evil, if only because they haven't seen the story turn in the direction they wanted to see. Fans tend to know how the actual story goes better than most people, and are also bound to let it be known when they see something that doesn't fit with the narrative that the source material gave.
It's bound to happen that the current reboot is going to be accepted by quite a few people since this is the nature of anything that happens to be based on a popular game, book, or graphic novel. A lot of fans might gripe about what they wanted to see and didn't, but in the end, they'll be more likely to find a way to enjoy it all the same. One thing that's been made abundantly clear since the beginning of cinema is that people are notoriously fickle when it comes to seeing something they care about represented on the big or small screen and will love it or hate it based on their experience and perspective. With this coming reboot, it's no different since thanks to the Resident Evil movies that have already come along, it's easy to think that people are going to be expecting something that will take them back to the games and make things right, which means there's a lot more pressure on this movie to actually perform the way people want.
Whether it will do that or not is anyone's guess, but there have been a lot of people commenting on what the movie needs to do and what it needs to avoid in order to be a hit. If it does stick to the source material it might please the fans enough to be called a success, but we'll just have to wait and see what will happen.
Tell us what's wrong with this post? How could we improve it? :)
Let us improve this post!