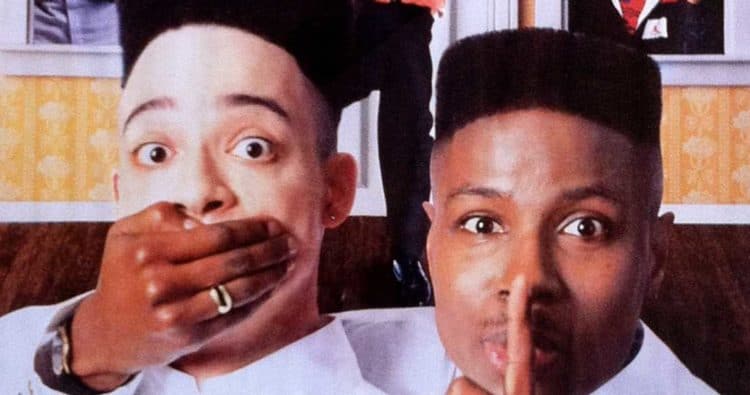 Is the next House Party going to be anything like the original? Would that even be allowed? To be fair, House Party wasn't quite as bad as a lot of other teen movies that came out in the 90s, but one still has to wonder if the overall theme is going to be able to keep up with the original since let's be honest here, a lot of what went on in the movies in the 90s has been lambasted over the past couple of years by those that are fond of saying "that movie couldn't be made now". It would appear just from the articles and rumors that are flying around that this idea is bound to go ahead since Jorge Lendeborg Jr. and Tosin Cole are in negotiations to play the main characters of the reboot. But will it be anything like the original or will it be an entirely new concept since things have changed in the last 30 years when it comes to house parties and technology and social media feel as though they'd be huge additions that might change things around a bit. On the upside, this doesn't feel like something that would take away from the idea of the story and could actually make things a little more interesting. In fact, a reboot of this movie might actually be kind of fun if they managed to keep the same overall feel of it without slipping into the 'woke' aspect that a lot of movies have attempted to push over the past few years.
Those that were growing up in the 80s and 90s should be able to remember the original movies fairly well since they were a lot of fun, especially if one was old enough to understand everything that was going on. There are likely plenty of people that have seen the House Party movies since they're among the many movies that a lot of people tend to talk about, especially since they were among the best comedy movies in the 90s. Rebooting the movie does feel as though it might come across a few snags since one has to remember that back in the 90s there was still plenty of subject matter that people might not look favorably upon these days, which is funny since those that want to criticize the content of movies back then don't appear to have that big of a problem with various movies that visit such subject material, even if it's supposed to be satire, spoof, or dramatic re-enactment to show those from the past the 'folly' of their ways. Oh yes, hypocrisy is a very trendy way of life these days, particularly for those that weren't alive in the 90s or weren't old enough to remember what they were like.
Having fun with a movie like this feels like the best way to bring it back since the kind of comedy that the original movie was filled with helped to push it along and while there were moments of drama that broke up the non-stop hilarity it was still something that was easy to laugh at and have fun with since the movie did feature a few faces that would go on to become famous at some point such as Martin Lawerence, Tisha Campbell, and even Daryl Mitchell. It had great music, great dancing, and the kind of humor that's seen as low and possibly not acceptable to some people, but was fun as hell since it was easy to laugh at and easy to relate to. Plus, the movie is seen as being important to hip hop and had a great dance scene in it that would hopefully be recreated in some way. It's not a normal thing for me to say that a reboot would be a great idea, and it's not going to happen this time, but there is some hint of interest in seeing this happen so long as it's a faithful reboot and the vision that the director has is something that can please old fans and those that might want to get into whatever an updated reboot can offer. There are a few different ways this movie could play out and it's a big hope that it would be fun for everyone simply because House Party was a fun movie that managed to satisfy a lot of people and still stands out as a pleasant memory for those that enjoyed it.
However much might need to change, it's easy to think that the same type of movie could be pulled off, but the idea of social media, GPS, and other various updates would make things a little trickier and probably a lot more entertaining as well since trying to evade your parents to go to a house party these days is bound to be a bit more of a challenge than it used to be.