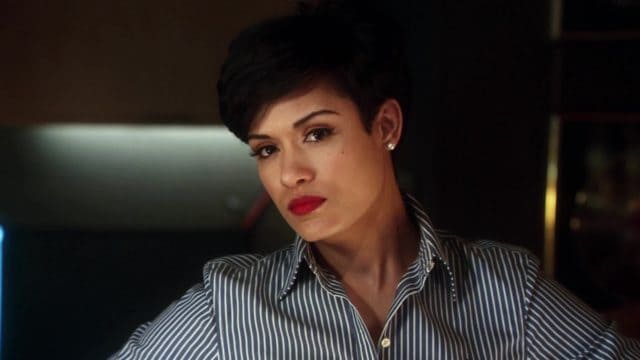 There is nothing wrong with focusing on oneself, earning as much money as possible and being financially secure before worrying about the welfare of others. However, some individuals are so compassionate that they see their own successes as opportunities to help others. Such is the case with one of television's fastest rising stars, the talented Grace Gealey.
Gealey broke out into stardom with her portrayal of Anika Calhoun on the commercially and critically successful series Empire. As this is her first professional television role, little is known about the actress outside of her powerful performances. This is unfortunate, as Gealey has a very interesting and inspiring story.
As Empire has been renewed for a fourth season, fans of the show can look forward to seeing much more of Gealey in the future. In order to appreciate her work even more, here are some interesting facts about the immensely talented Grace Gealey.
5. She is married to an Empire co-star
Most people will advise trying to avoid mixing work and relationships. However, sometimes the attraction between co-workers is simply too strong to fight. This appears to have been the case for Gealey and her husband Trai Byers.
The two Empire stars became engaged in 2015 and married in April of 2016 on Grand Cayman Island. Although their characters are not in a relationship on the show, perhaps their deep connection in real life will seep into their performances in the future.
4. Grace Gealey Net Worth
It may be somewhat surprising to learn how impressive Gealey's net worth is, as she has only acted professionally since 2015. However, given the fact that her only television credit is on a high profile series like Empire, it makes sense that she has earned a respectable personal wealth. Currently, her net worth is estimated to be around $2 million. With the renewal of the series for a fourth season, she can look forward to even greater earnings in the years to come.
3. She has theater experience
Empire may be Gealey's first professional acting credit on television, but this does not mean that she is a novice actor. She actually possesses a wealth of experience from her days of performing in theater.
Most notably, she has performed Off-Broadway productions of Venus Flytrap: A Femme Noir Mystery and Rent. She has also performed in the Chicago theater scene, appearing in shows like Tartuffe. This background undoubtedly has provided her with knowledge and skills which have allowed her to see such success in her short television career.
2. She is highly educated
In addition to possessing a wealth of acting experience in theater, Gealey's career has been greatly aided by her impressive education. Gealey is not a star who simply jumped into the limelight; she has devoted years of hard work and study to honing her craft. Most notably, this includes earning a Bachelor's Degree in Theater Arts at the University of South Florida and earning her Master's of Fine Arts in acting from the University of California.
1. Her parents are both deaf
Interestingly, both of Gealey's parents are non-hearing. While this may seem like no more than an interesting bit of trivia, it has actually informed a great deal of her personal development. Gealey learned sign language before learning to speak, and only learned that people treated the hearing impaired differently as she got older.
After seeing people treat her parents differently, as if they were unintelligent instead of hearing impaired, she realized that the world still has a long way to go before those with hearing disabilities are treated equally. She has used her fame to become an advocate for the deaf, making the most out of the status she only recently earned.
Final Thoughts
Gealey has only just emerged as a star with her role on Empire. However, she has used her newfound fame to further the cause of equality for those with disabilities. In addition, she has shown that a great deal of success can be achieved with the right combination of talent, hard work, and training. With an outstanding career thus far, it is almost certain that fans will be able to enjoy Gealey's performances for many years to come.