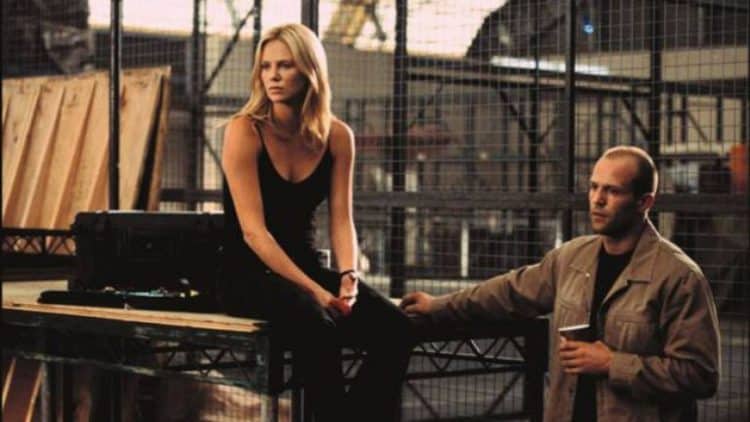 At this point it's kind of easy to state that not a lot of people, if any, remember that there was once a plan to create a sequel to The Italian Job. The Brazilian Job would have likely been kind of the same in many regards but at the very least it would have pulled together most if not all of the original cast. Obviously Donald Sutherland and Edward Norton wouldn't have been there unless it had been made into a prequel but as it was supposed to be a sequel there's not much chance of this. Instead the sequel would have cobbled together a believable story and the same actors that were so prevalent in the first movie into another high-intensity caper that would have likely been another go-around of special effects and stunts that were just barely feasible but were highly entertaining. Unfortunately that doesn't seem to be what we'll be seeing anytime soon.
Like so many great ideas this one has been tabled for some time.
The main actors were ready to come back, except for one.
Mark Wahlberg kind of stalled when the idea for the movie was coming out as he stated that he wanted to star in movies that he would like to watch. It was kind of uncertain whether that meant that he wanted to go for it or if he didn't but that uncertainty didn't help matters much as the film was supposedly ready to go for a while until several issues started cropping up that continued to cause delays and further frustration. Most of the actors went on to do other things after this film since a good number of them were firmly established in their careers, but if not for other issues that came up it seems like the movie might have stalled simply because Wahlberg didn't really want to commit to it. That might not be the case at all but it kind of sounded that way a little over a decade ago when this film was still in line to become the anticipated sequel to The Italian Job.
At this point everyone's getting older and pulling it off wouldn't be quite as likely.
Everyone from the original film has moved on at this point and to be honest it would almost be better to find a younger cast and connect them somehow to the original characters. It might not be the same story or even the same feel but this would give the film a distinct advantage since people wouldn't really know what to think or what to expect. There would need to be some big-name actors in the mix as before but it could possibly embark on a new direction for the film and yet stick close to the films roots so as to keep some sort of continuity to the whole thing. The idea of the movie is sound and the cast would be great to see back but at this point a few of them think it's best to leave the movie on the back burner where it was placed years ago until someone has the guts or the gumption, or both, to finally come out and do something with it.
The movie has been stuck in the script-writing phase for way too long.
As a writer it's amazing that things get stuck in this process. Too many different egos at the table, too many problems with a turn of a phrase or the wording of this or that, and all of it comes down a movie being made or tossed in the shuffle since no one can table their pride and say "okay, let's do it this way". That seems like a very self-defeating problem for any group of writers that get the chance to sit down and decide just how a movie's going to go. Obviously there's more to it than this but the idea that a script takes so long to write and can then be stymied in such a way is entirely frustrating to hear about. This is what happens, in part, when too much analysis is done on a story it would seem. People tend to overthink things so readily and so often that they talk themselves right out of a project and thereby don't see their work come to fruition. For writers in Hollywood it might be easy enough since there are so many different ways to pitch a story and to revamp something from the archives and make it new again. But the issue still remains that writing a script is like writing a story but with much more simplistic detail and a step by step schematic of how things are supposed to go.
If none of it's instinctive then Hollywood is way too mechanical. This is a film that should have been ready to run years ago.
Tell us what's wrong with this post? How could we improve it? :)
Let us improve this post!