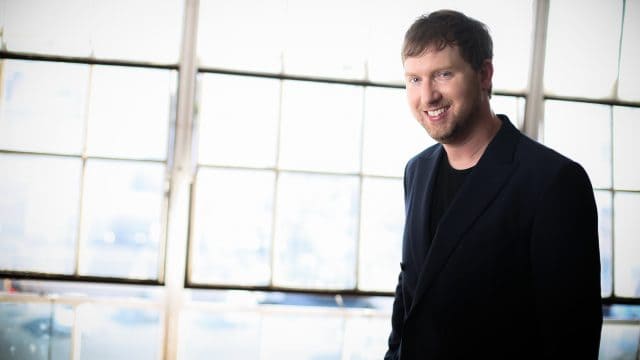 Being a fan of anything and everything television-related, we here at TVOvermind give thanks for all the hard working people who take the time and creative energy to put together some of our favorite hours. This includes the directors who guide the vision of individual episodes and works. We were lucky enough to interview Joshua Butler, whose work can be seen on episodes of The Vampire Diaries, as well as upcoming episodes of The Magicians and Shadowhunters: The Mortal Instruments. Though you'll see these shows most prominently feature on his IMDB profile, it's his dedication to independent projects which weave together music, social consciousness, and the best of the television medium that makes him an especially in demand. In our exclusive interview, Butler discusses the fine points of directing television, working with the non-profit production company Scenarios USA, and the very special, in-demand entertainer he'd love the chance to work with.
1) The amount of episodic television you've directed is astounding. What drew you to television directing specifically?
First of all, thank you for having me! TVOvermind is one of my go-to websites for anything and everything entertainment-related. What drew me to television directing is what drew me to directing in general, specifically the ability to tell stories in a visual medium. I think a lot of emphasis has been placed on the contrast between film and television, especially the difference between "big screen" and "small screen" content that drove the conversation for so many years. Now in 2016, since home entertainment centers have become personal-sized cinemas and our distribution platforms have forever blurred the lines between feature films, episodic television and all manner of web content, we are in a completely new entertainment universe. It's the Wild West out there as we all try to figure out what the new definition of "television" means. As a director, I'm thrilled to be a part of this brave new world.
2) Can you explain the process you go through when you come to a new set? How do you acclimate to a new cast, crew, and environment?
What most people don't realize is that the majority of episodic television directors rotate constantly from show to show, hired for one episode at a time. Part of the reasoning is that because multiple episodes are in production at the same time, there's no way for one director to do them all unless you have a schedule designed that way (rare examples being True Detective Season 1 and Mr. Robot Season 2). The other part of the reasoning is that a director can put their individual stamp on an episode, while staying true to the style and tone of the series which remains consistent from week to week. Therefore it is my job to walk into an already-established cast, crew, and environment and do as much research as I need to get up to speed on what the show looks and feels like. Plus I have to get familiar with all the episodes leading up to the one I'm directing and the overall mythology of the show. Then I have to make it clear to the showrunners, the producers, the writers, and the entirety of the cast and crew that I am there to make a collaborative contribution to the series and give the episode I'm directing 100% of my creative energies.
3) You've also gotten into directing music videos, most recently for MENEW and Levi Kreis. That seems like such a different medium from episodic television and short films. What drew you to it?
I have always been a music lover, not just from a recreational perspective but also because I feel music is an essential tool in the toolbox for a filmmaker. In many of the shows I've directed, I've gone out of my way to feature a song in the narrative, designing a scene where the lyrics can cut through during meaningful scenes and the music itself can ebb and flow and built into an often epic moment of catharsis, love, victory, or all of the above. Music videos are simply an extension of my artistic passion. Videos use the lyrics as dialogue, the performers as actors, the music as soundtrack. Beyond that it's a form of silent filmmaking, simply telling the story of the song with images. It's an exciting medium because of its limitations.
4) What are the major differences between directing music videos and non-musical television? Would you ever consider merging the two, whether on a special episode of television, or your own unique project?
In music videos, the direction is focused on giving the song an extra dimension, much the way sommeliers will pair a wine to enhance a meal. Non-musical television is about using music to elevate a narrative, to give extra depth and emotion to the story and the characters. I have already merged the two with my friend Ryan Star, who I met after I used his song "Losing Your Memory" in an episode of The Vampire Diaries that I directed. We made a live concert film, which is soon-to-be released, that works both as a music video and a 2016 take on the proverbial "special hour of television".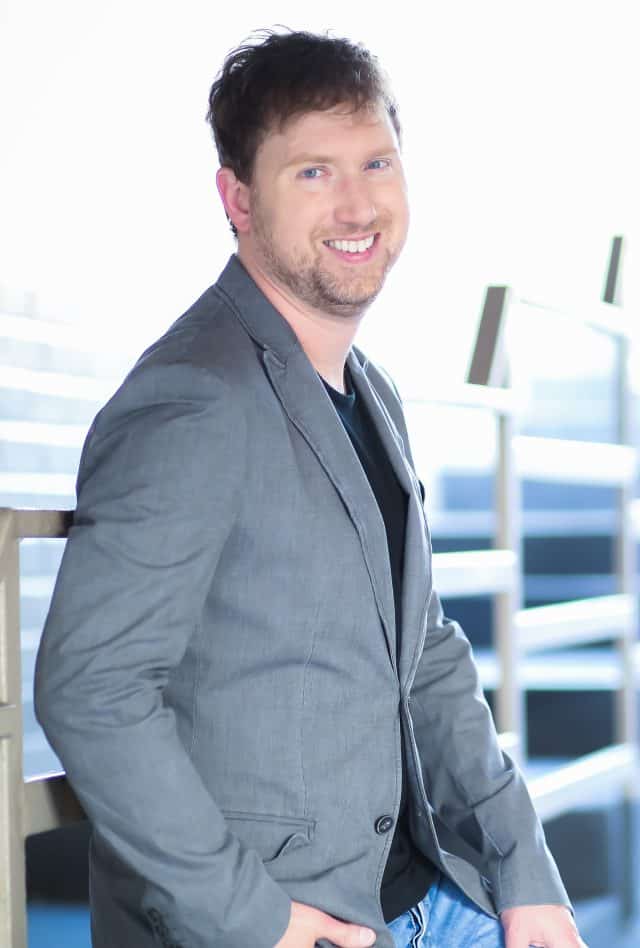 5) You're involved with Scenarios USA, an organization which encourages young writers to look to real life for their stories. How did you become involved in this non-profit?
My dear friend Ross Katz, an extremely talented director, was slated to direct a short film for Scenarios USA and suddenly got hired away to direct a feature for Lionsgate. Ross kindly pitched me as his replacement and thus I became involved in an amazing organization that is empowering youth across America to tell their stories through cinema.
6) One of the most well-received projects you were involved in with Scenarios USA was the short film House Not Home, which shows the struggle of bullying and intolerance for transgender youth. Why are projects like this important for aspiring writers to delve into?
Young writers with unique voices and experiences, like Skyler Edge who wrote House Not Home when he was 16, are essential to the future of cinema. Instead of recycling existing formulas and "brands", we should be champions of original content that entertains and educates. This world is so incredibly diverse and yet so few stories reflect that fact. House Not Home gives voice to trans teenagers, who are rarely depicted on-screen, and I am honored to have been able to direct Skyler's story.
7) You have your own production company, Iceblink Films. Does creating your own space give you more creative freedom in this industry?
The only true leverage you have in Hollywood is the ownership of content. When you have an original screenplay, book rights, life rights or any number of intellectual properties-and the industry decides your story is worth telling-you can negotiate a greater amount of creative involvement and artistic freedom. My production company, Iceblink Films, is in the business of supporting other filmmakers through resources and funds, as well as finding and developing projects for me to write and direct.
8) What are you working on at the moment, or have in the works, that you can tease out?
I've written an independent feature that I will be directing in the next few months. Also I've created a web series for a major brand that is close to production. Meanwhile, I'm directing multiple episodes of Syfy Channel's hit series The Magicians and the upcoming season finale of Shadowhunters: The Mortal Instruments for Disney's Freeform.
9) What's been the biggest highlight of your career so far?
House Not Home has won many awards and played numerous film festivals, including Newfest, OutFest Fusion and Inside Out Toronto LGBT Festival. The response to that film has been the biggest highlight of my career so far, knowing that I used my cinematic skills to help change the world for the better.
10) If you could work with anyone in the world on a project, who would it be, and what specific work would it be?
Lin-Manuel Miranda. On anything. Anything at all.
Catch up with all the latest on Joshua Butler's work by following him on Twitter at @TheJoshuaButler, or on his production website iceblinkfilms.com.