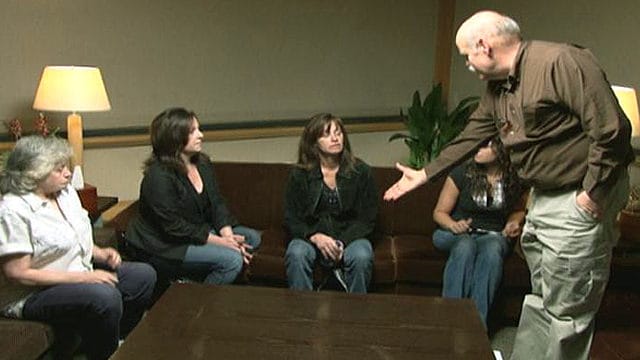 A show that has been running for more than 17 seasons must have something going for it to keep an audience's attention. Intervention is one such show, combining drama, suspense, and a knack for connecting with its audience, many who have to deal with the same or similar situations in real life. The basic concept of Intervention is to confront a person who has a substance abuse problem with the reality of their situation, and then begin the search for the road to recovery.
A basic fact of any type of addiction is that it is a way to escape from the harsh realities of life, whether they are personal demons or everyday situations we would like to avoid. This is one of the connections the series makes with its fans — that either we know someone, or are that person ourselves – whose choice is to attempt to escape the realities of life through substance abuse. That pain directly impacts the family and people around the addict.
When entire families and torn by the lifestyle of an addict, often there is no good place for the family to turn. Intervention makes clear to its viewers that sometimes the most effective way to deal with the problem is to use those closest to the person in a frank and open discussion about the problem. Most families have their own created drama, and are able to relate to the intervention sessions even if the problems faced in an episode are not directly related to their own situation. Sometimes the answers to their own situation can be found.
Conflict is a key component to many successful television shows, and in this regard Intervention is no different. Most of the conflicts are personal, and usually revealing, about the dynamics that go on within a family. The journey of an addict from crisis to intervention to restoration is almost always filled with personal conflict because they reject the very people who see the problem and are in the best position to help them. The alternative, as we often see in real life, is being arrested or ending up in the emergency room of a hospital.
Perhaps the best reason to tune in to Intervention is that the viewer will see the reality that people, particularly family members, do care and are ready and willing to help. As in real life, sometimes that help is rejected and the person goes their own way. Not every ending is a happy one, but that is the truth in real life as well.
From a different perspective, there are no stars in the show, no heroes, no one who will swoop in and save the person from an inevitable demise. But that is also the strength of the show because it is about real people who have real problems — just like you and me. It is not a soap opera because the shows are usually run and done within an hour. A&E has a website where you can catch up on missed episodes, so if you are not in the best of moods, you can watch it later.
Save