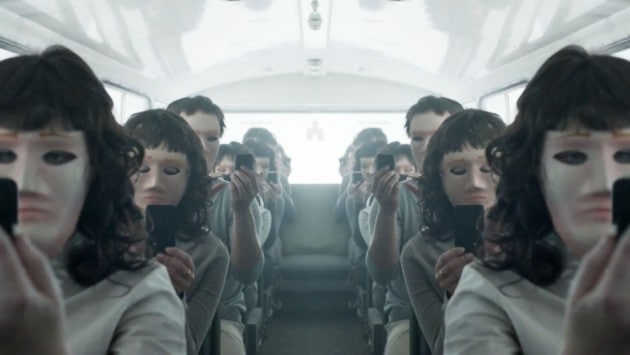 A few years ago, non-sports, non-news TV was largely divided into three types of programs. There was the ever-present procedural, both in the form of drama, your CSIs and Law and Orders, and comedy, every sitcom ever. There were longer form prestige dramas scattered across HBO, AMC and a handful of cable networks. And then there's reality TV, in all its various mutated forms.
But now? TV is starting to play around a bit with its fundamental concepts. Yes, those three types of programs still exist, but TV has given birth, or is about to give birth, to a host of other types of shows, and different formatting options for them. Here are a few current and future ones that I think are pretty neat.
Black Mirror
I suppose Black Mirror is the definition of ultra-procedural, with each episode a self-contained story, but it goes a step past the norm and all the way back into Twilight Zone territory, which I suppose makes its concept a bit old, rather than new.
But there's nothing on TV quite like it right now. Three hour long episodes a year (with the occasional Christmas special) with almost no overlap in cast. If Breaking Bad is a novel, then Black Mirror is a collection of short, terrifying stories. Both can have literary value, and I've read short stories in grade school that have stuck with me to this day. And so have episodes of Black Mirror.
Galavant
Galavant is an experiment that has just started, but is so strange, I'm not quite sure how it came to life in the first place. Both the concept and formatting are equally odd. The premise is an adult-themed musical set in medieval times with a vibe not really seen since Robin Hood: Men in Tights. That alone would be strange enough, but the formatting is the more interesting part.
During this January "dead zone," ABC is airing two episodes of the show back to back for four weeks for eight episodes title. It's a quirky little miniseries that works surprisingly well, but probably wouldn't if it was greenlit as a series with a pilot hoping for a 22-episode order and all that.
True Detective
Another ongoing project, we don't know what season two of True Detective will look like, but we know it won't resemble the first in the least. Going one step past something like American Horror Story, True Detective is a true anthology, recycling none of the cast, and picking an entirely new story which shares only direction and possibly the tone of what came before.
We rarely, if ever see this on TV anymore, and most shows would be tempted that since the first season was such a success, to try and sign everyone up for another go-round. But the show resisted the urge to resurrect Rust Cohle (a cameo, maybe?), and is moving on with another equally oddball cast that will hopefully be turned into something great.
Every Netflix Show
We can't get all the way through this list without recognizing the change that Netflix has brought in terms of releasing new series en masse, all at once. Binge-releasing may give us similarly formatted shows (ie 13 episode drama/comedy seasons) but released all together it's an entirely different experience.
Past this, there is something Netflix has coming up that will play with formatting ever more. Their five-part Defenders series with Marvel, which will have four mass-released shows focused on different heroes that will weave in and out of each others' series, and will ultimately culminate in one massive crossover at the end. It's a mini version of the MCU (and is still a part of the MCU), but formatted for TV. Again, we really haven't seen anything like that, and it should be something to behold.
I love that TV is playing with all these different ways to release shows, aided in part by this new internet era of television that doesn't require viewers to tune into the same channel/network at a given time each night. I think there's a lot of good work being done here, and I can't wait to see how some of these projects evolve.
[Photos via Channel 4 and ABC]